#1
Above
Glowing rocks.
On a whim, after a Koko Head hike and lunch, I thought it would be a good idea to check out Portlock Point. I'd never been there before and didn't know anything about it. I just heard there was this place around Hawaii Kai and that it was "nice." I think that was understatement. This place is gorgeous. The perfect place to relax, take a nap and watch the sunset.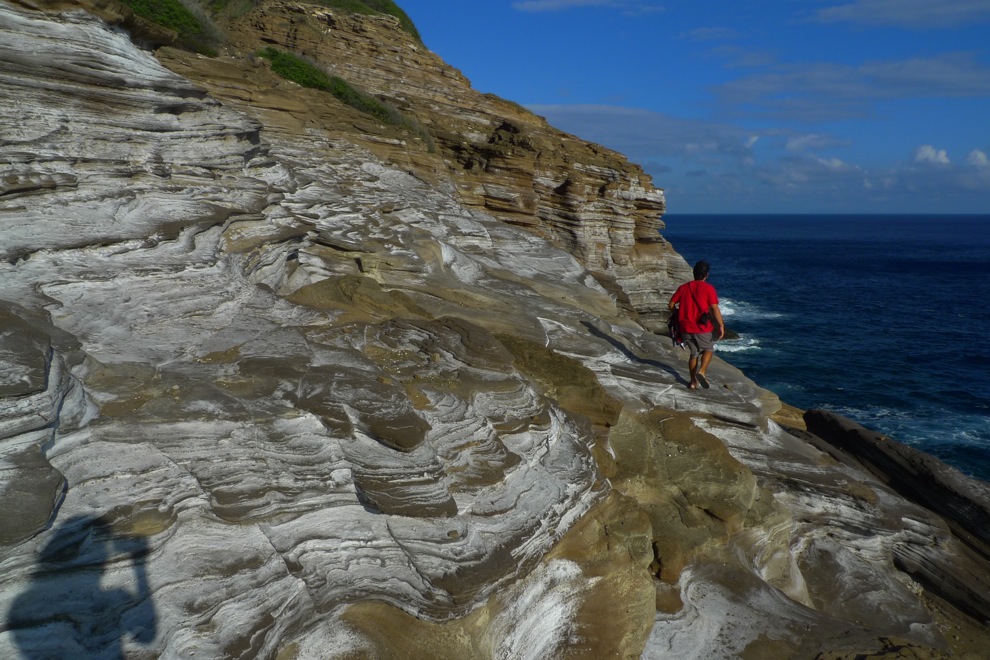 #2
Above
Looking for a place to sit.
So this is Portlock Point. The layered rocks make it easy to walk around and give you plenty of spots to sit and rest your head.
#3
Above
View to the West.
The thing about this place is that it's totally tucked away. It's one of those, dare I say it, "hidden gems". You park on the street in a regular (albeit posh) neighborhood and walk through a shaded beach access path. The whole time, you can't see the cliffs. Then, when you come out of the path, the coastline opens up into this amazing view that you see above.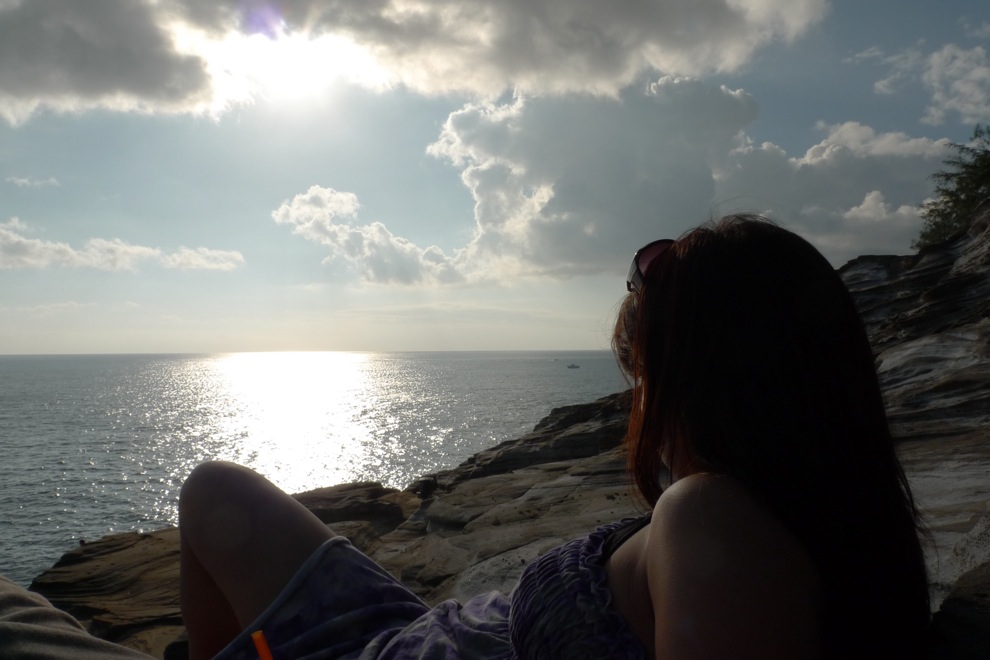 #4
Above
Pretty celestial.
Okay, nap time.
#5
Above
Sun reflecting off the rocks.
Better not nap too long though. As the sun starts to set the rocks take on a golden hue. And of course, being that this is Hawaii, a rainbow makes an appearance.
#6
Above
Layers and layers.
If you walk down the coast a bit you'll find a better place to watch the sun set.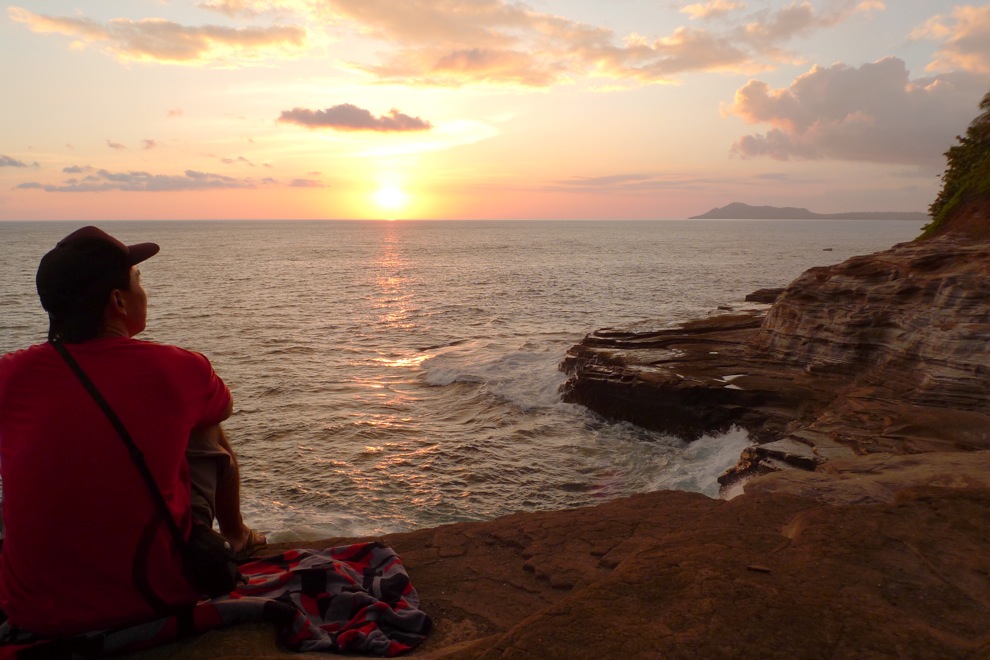 #7
Above
Staring at the sun.
This place.
#8
Bye bye, Sun.
See also: