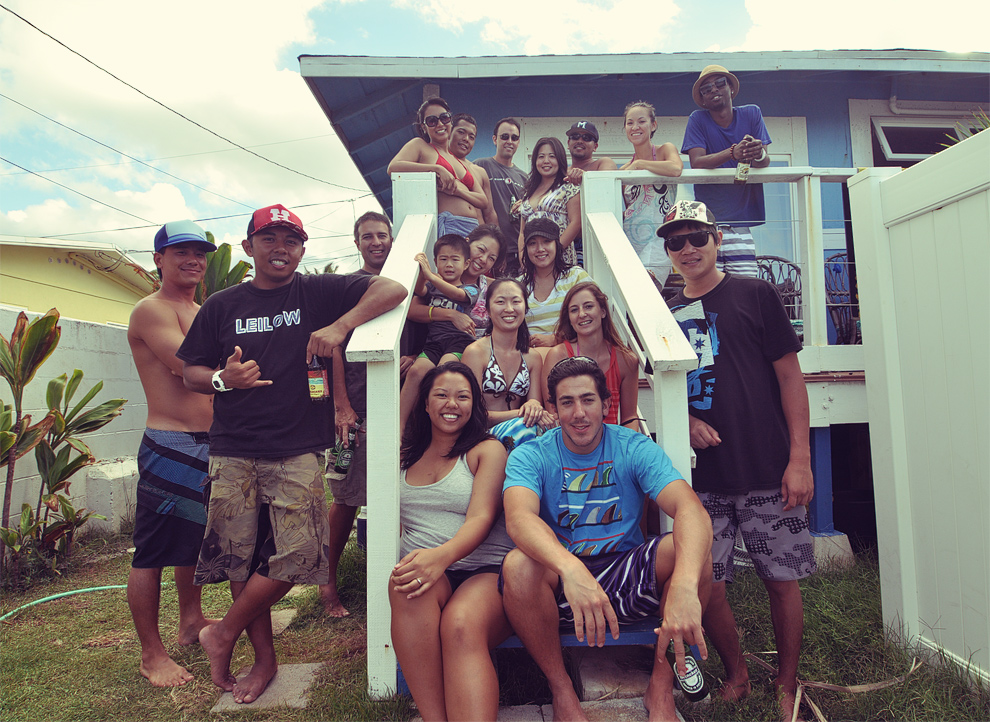 #1
Above
Back of the house.
It's nice to have friends with organization skills. A few weeks ago I was informed that a house had been rented for the long 4th of July weekend. It was up in the North Shore and right by the beach.
So why would people that already live in Hawaii, many of us with places walking distance from the beach, rent a house? Well, most of us don't live in houses. And if we did, it wouldn't be by the beach (unfortunately I don't hang out with any millionaires) and it wouldn't be okay to have 25 people stay overnight. We mostly all work downtown and live in modestly sized apartments around Honolulu. Getting away to spend time in the country is a great respite from the rigors of work. And, sharing a house = better bonding.
This house here is in a small town on the North Shore, just south of La'ie, called Hauula. It's a good place to rent a house for the weekend. You've got some nice beaches around (La'ie Beach Park, Kokololio Beach Park), a Tamura's Market up the road and most importantly, you're really far from the city. I'd recommend going in the summer months though as dangerous pounding waves hit the North Shore in the winter.
You can rent out standalone houses in this area for a reasonable price (see craigslist). It just depends on how many bedrooms you're looking for. Look for something with a backyard and nice porch. You'll likely want to spend most of your time outside.
#2
The house was right off the ocean.
#3
There's no beach here but the homes have fantastic views. And the beach is about a two minute drive away.
#4
Kokololio Beach Park is just next door. It's another great beach. If you've ever seen the extreme crowds at more popular beaches like Ala Moana Beach Park or Waikiki on the 4th of July you can probably appreciate how un-crowded this beach is right now.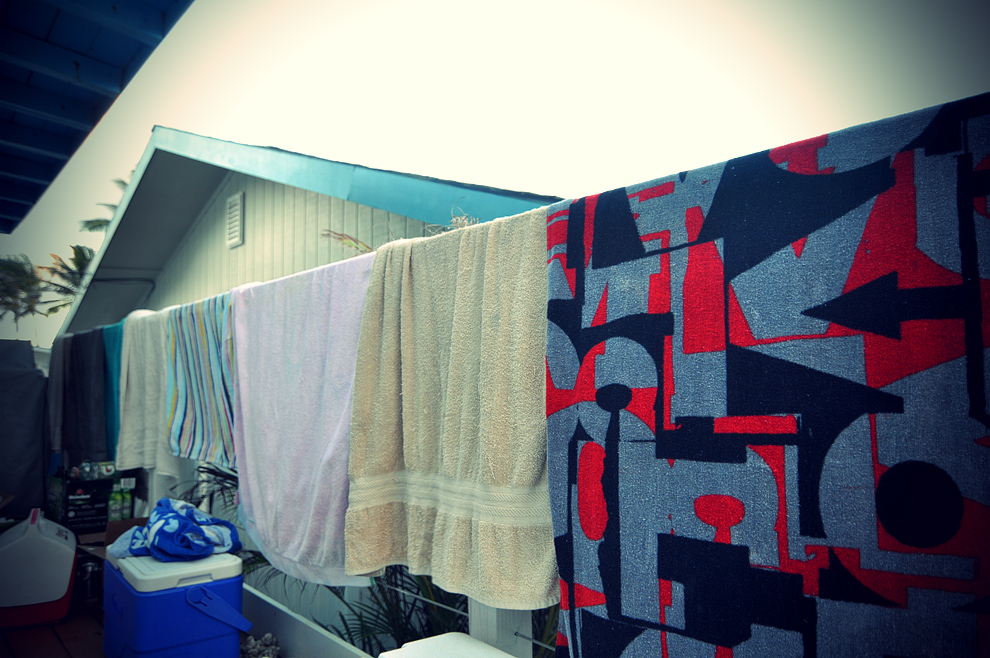 #5
After a couple hours at the beach is time to head back and rise off.
#6
And as the sun goes down, there's one thing on everyone's mind.
#7
Dinner.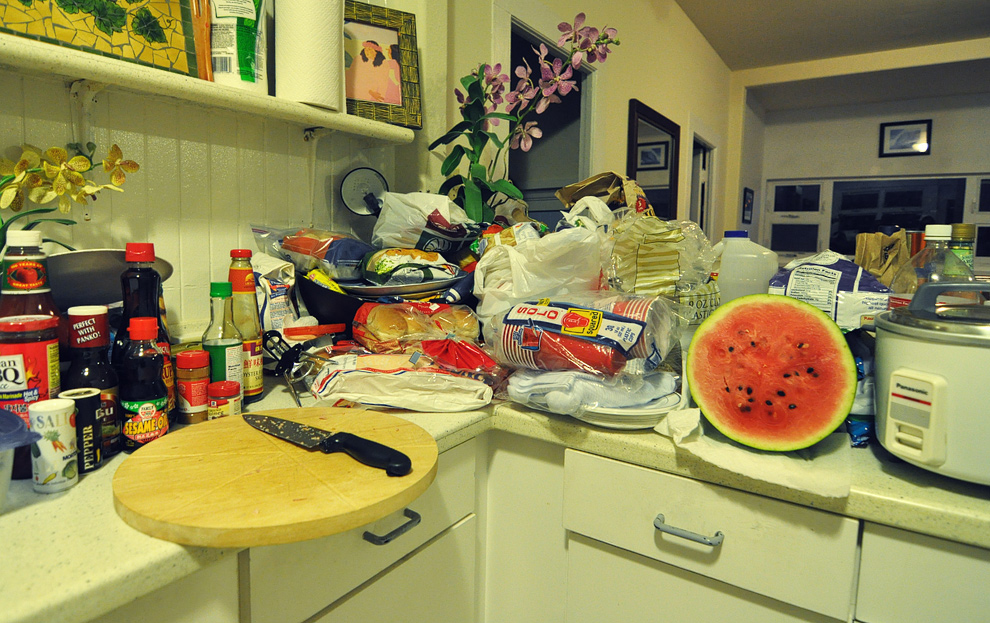 #8
Everyone's busy turning all this …
#9
Into this.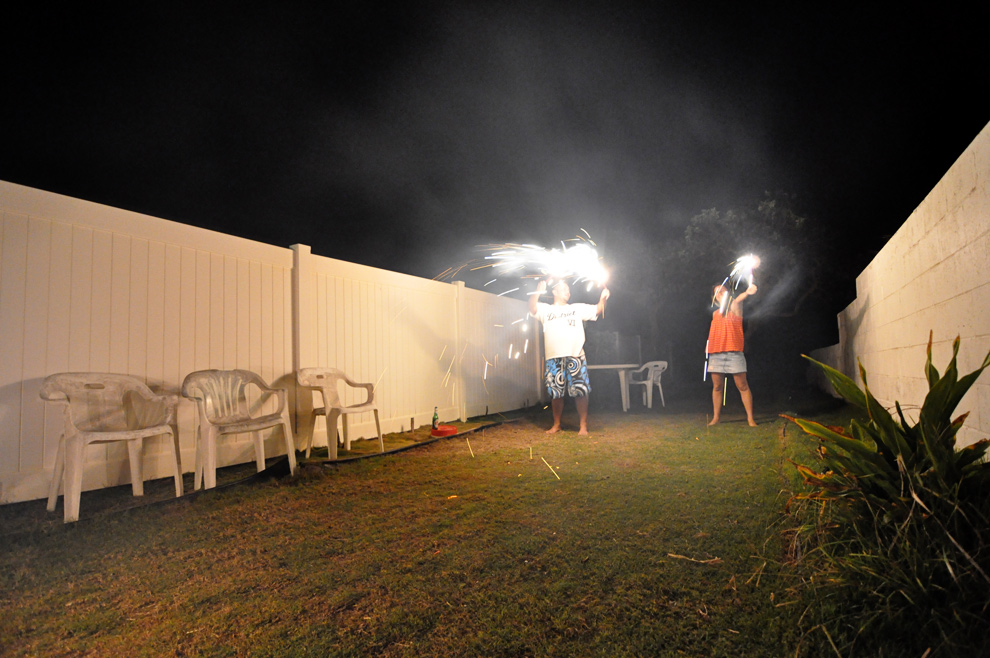 #10
And of course, since it's Independence Day, we gotta play with fire.
See also: