#1
Above
Stoking the fire.
The moon was full this past weekend. You could already see it glowing bright in the sky in the late afternoon. And when the sun went down, it was still pretty bright out. It was ideal conditions for a nighttime BBQ.
#2
This is at about 7:30pm. The sun had already set but there was still some light in the sky.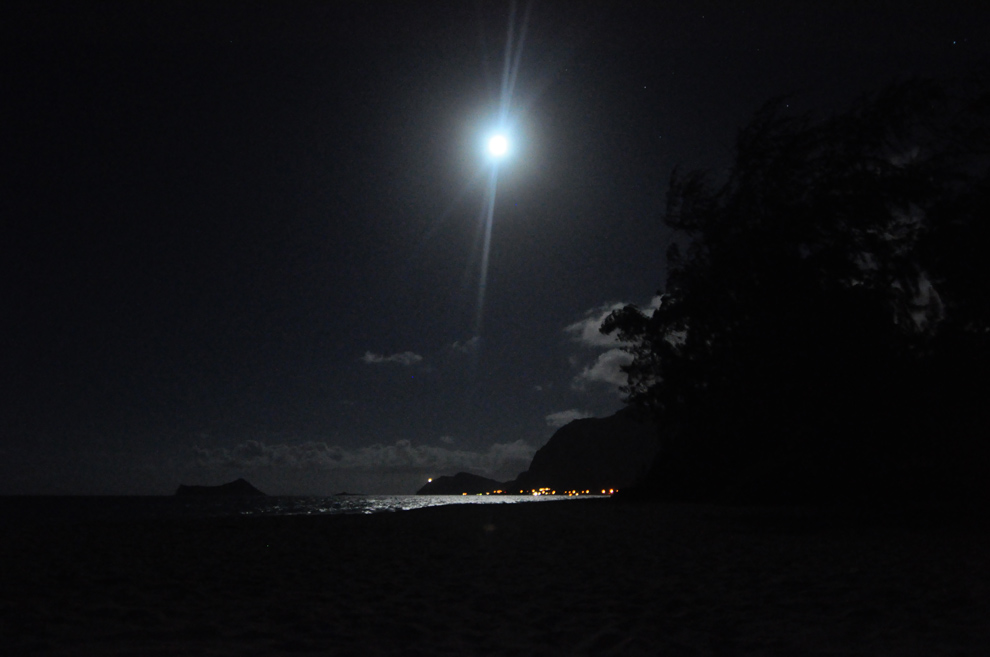 #3
Then nighttime came.
#4
Once you get out of town, most of the beaches don't have street lights. You'll need a good lantern to see the food.
#5
An axe came in handy for chopping up the wood.
#6
This is around 11pm. We're under pure moonlight but I have my camera set for a 3 second exposure. I got some surprising results.
#7
More 3 second exposures. Looking North, you can see the beach under the stars. Looking South, you see the fire reflecting off the sand.
#8
This is why you stay at the beach 'til dark. Mellow moods, moonlight and a big cooler.