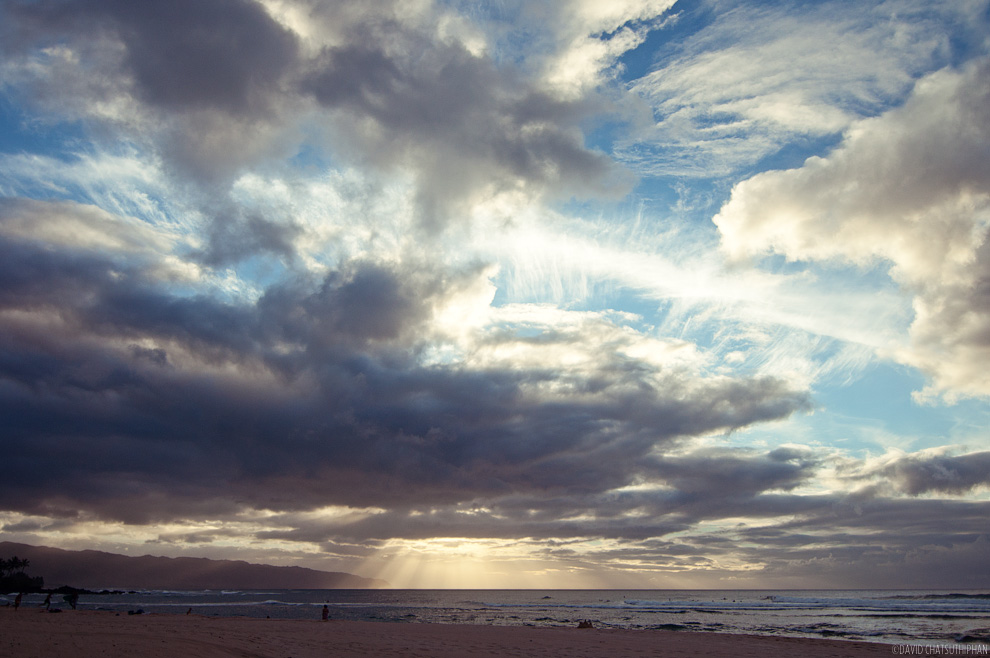 #1
#2
#3
#4
#5
Above
Colors intensify as the sun sets.
This is the sky over Chun's Reef, a surf break and beach named after former Kawailoa resident John Chun. If you're driving up to Waimea from Honolulu, it'll be the second beach you see off Kamehameha Hwy (the first is Lanikea, where the turtles are).
We were at a beach house for the weekend just up the strand from here and when the sun started setting I had to take a break from the Sunday Night Football game and check out the view. It was unreal.
See also: