#1
Above
Walking the ridge above Makapu'u and Waimanalo.
Do you like the colors blue, green and blue-green? If you answered "Yes," then this is the hike for you. The Makapu'u-TomTom trail starts at the Makapu'u lookout and follows the ridgeline all the way to Waimanalo. And for the entire 4 miles you get to enjoy a bird's eye view of the our beautiful coastline and feel the refreshing, yet sometimes forceful, trade winds.
On this hike you're connecting two trails. You'll hike the Makapu'u Ridge to the TomTom trail that leads you down to Waimanalo. The TomTom trail is an ancient Hawaiian trail that's named after the two Toms that discovered it: Tom McGuire and Tom Cadle (I learned this from Nathan Yuen's HawaiianForest.com). It's a one way hike so most people park a car in Waimanalo, then drive back to the trailhead in another car.
Reanne and I hiked this trail last weekend. It took us about 5 hours. We had intended on just doing the Makapu'u Ridge and turning around but once we could see Waimanalo, we had to keep going. If you view the full post you'll see why.
#2
This is where the trail starts. We're at the Makapu'u lookout here. The beach is Makapu'u Beach and the mountain ridgeline you see on the left is the trail.
#3
Park in this lot. The trailhead is not well defined but when you cross the street you'll see that it's right next to that white cherry picker machine.
#4
The trail is visible once you're up close. Keep an eye out for ribbons though.
#5
If you just remember that the trail follows the ridge, it'll hard to get lost. Just keep moving up and stay as close to the cliff as possible.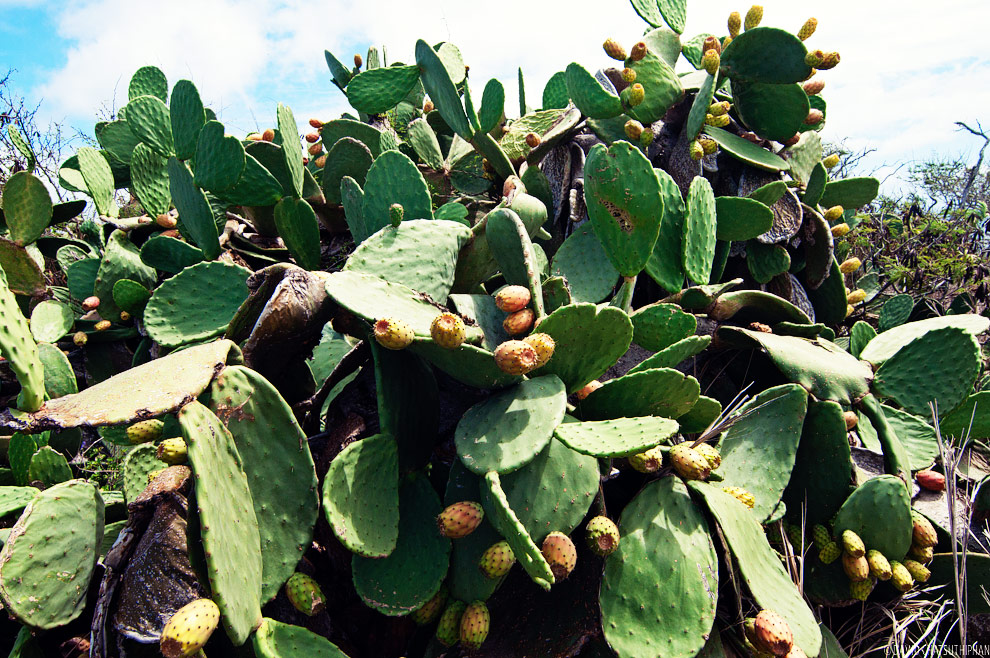 #6
There's lots of cacti up here for some reason. Some parts of the terrain don't feel much like Hawaii.
#7
You get past the first incline of the trail very quickly and get to see this view.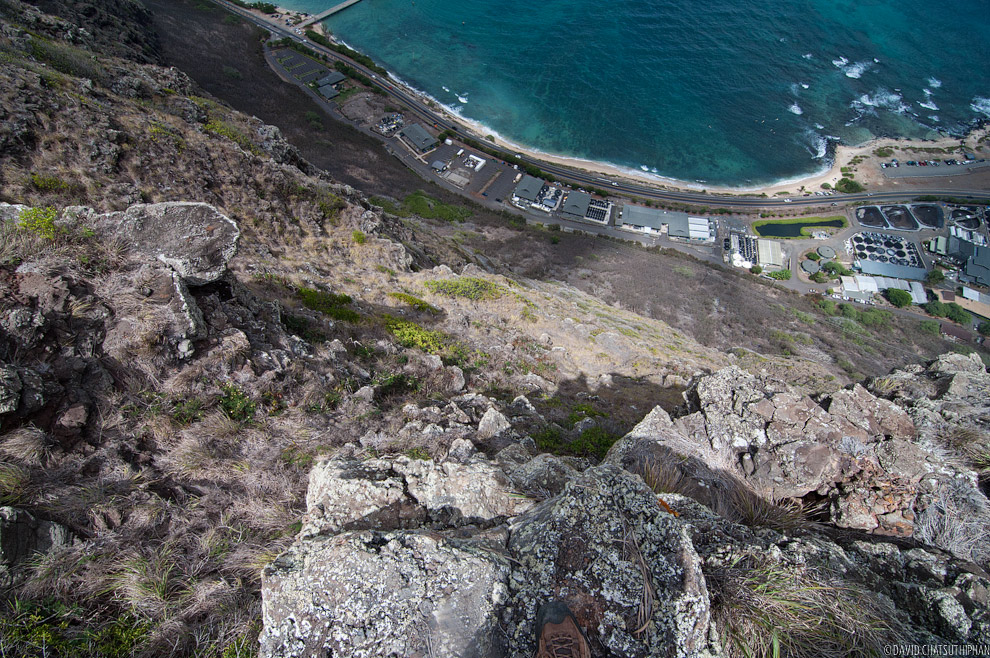 #8
I haven't seen the beach from this top down perspective before. Watching the waves break from here is relaxing.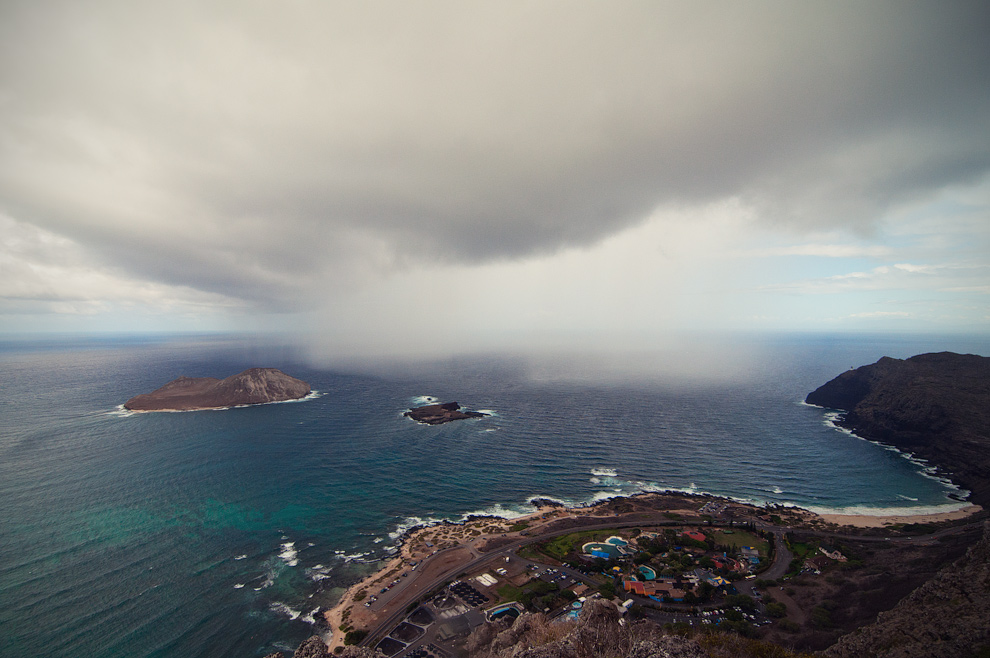 #9
A bit of rain cruised by but quickly passed. We got lucky this day with the weather.
#10
You can see the trail goes up and down. That peak there is just one of many we had to scale.
#11
Much of the rock was covered in this dried up moss. Looks pretty cool up close.
#12
You can see how interesting and varied the trail is here.
#13
You even have this puka (hole) to look through.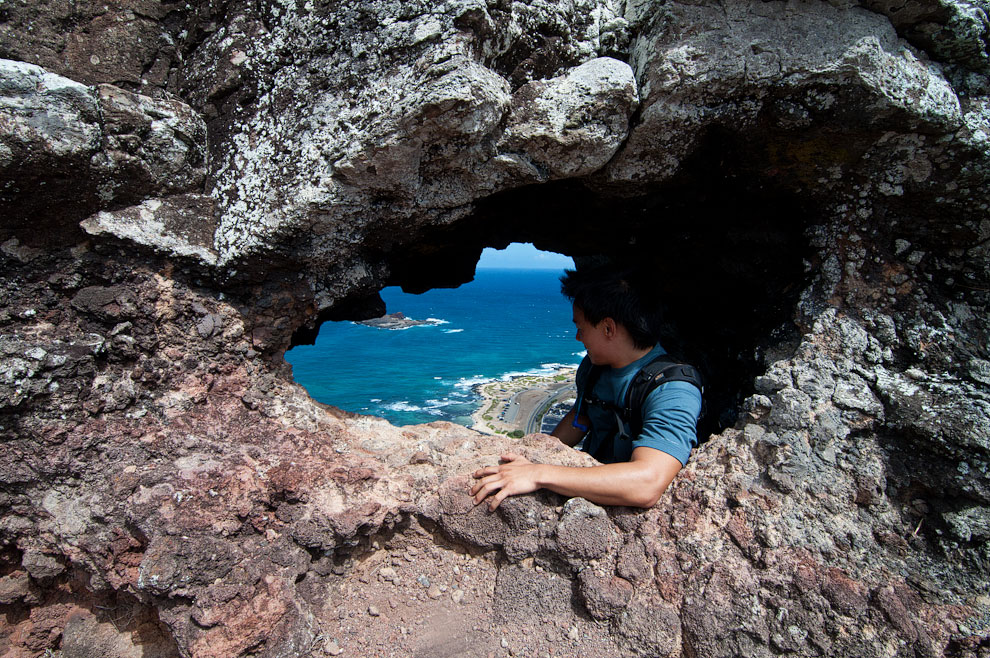 #14
Or, climb through. Notice the "death grip" I have on the rock with my left hand. Slipping while in the puka could lead to a long fall that would not end well.
#15
Still going up.
#16
And up. Be prepared for a lot of scrabbling.
#17
You eventually come to this hang glider launch pad. If you're looking for a short hike, this is a good point to turn around and return to the car.
#18
I can't imagine jumping off this thing. Hang glider or not.
#19
If you decide to continue on to the TomTom trail (which you should), you'll want to walk down the concrete steps you see at the hang glider launch pad and find this road.
#20
Walk to the top of the road (don't worry about the "No Tresspassing" signs) and you'll see this concrete slabs. Where Reanne is sitting there is the start of the trail.
#21
You'll walk around this old gate.
#22
When you see this area make your way to the stairs you see on the right of this photo. The area supposedly was an old missile site but is now a cellphone tower site.
#23
The old military structures make this place seem right out of Lost.
#24
Since you're on a ridgeline you have a view on both sides. To your right is the ocean and to the left is the, well, the ocean. You can see Koko Head and Hawaii Kai in the distance from this point.
#25
This was one of the few cables or ropes on the trail and you actually don't need it. In fact, I think it might be easier to get down without it. You'll descend down the trail and then up to the patch of Ironwood trees.
#26
I've read that this is the place most people stop and break for lunch. And that's just what we did. What an awesome view.
#27
And the trail continues.
#28
The ridgeline you're seeing here is the Koolau Summit Trail. If we did not follow the TomTom trail down to Waimanalo, we could keep hiking to the top of Mariner's Ridge.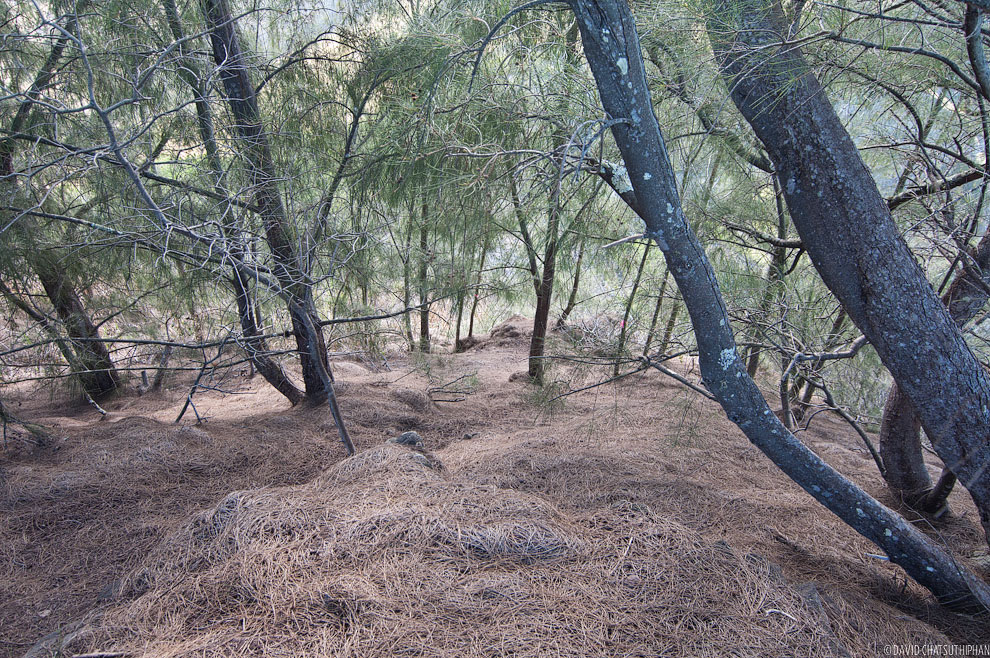 #29
Again, we're going down, only to go have to go back up.
#30
But, we're almost there. This is the final peak to scale.
#31
When you see this electrical pole, rejoice. You're almost done. Hike a bit further past this pole and you'll see a junction of pink ribbons. Hook a right and follow the trail down the ridge.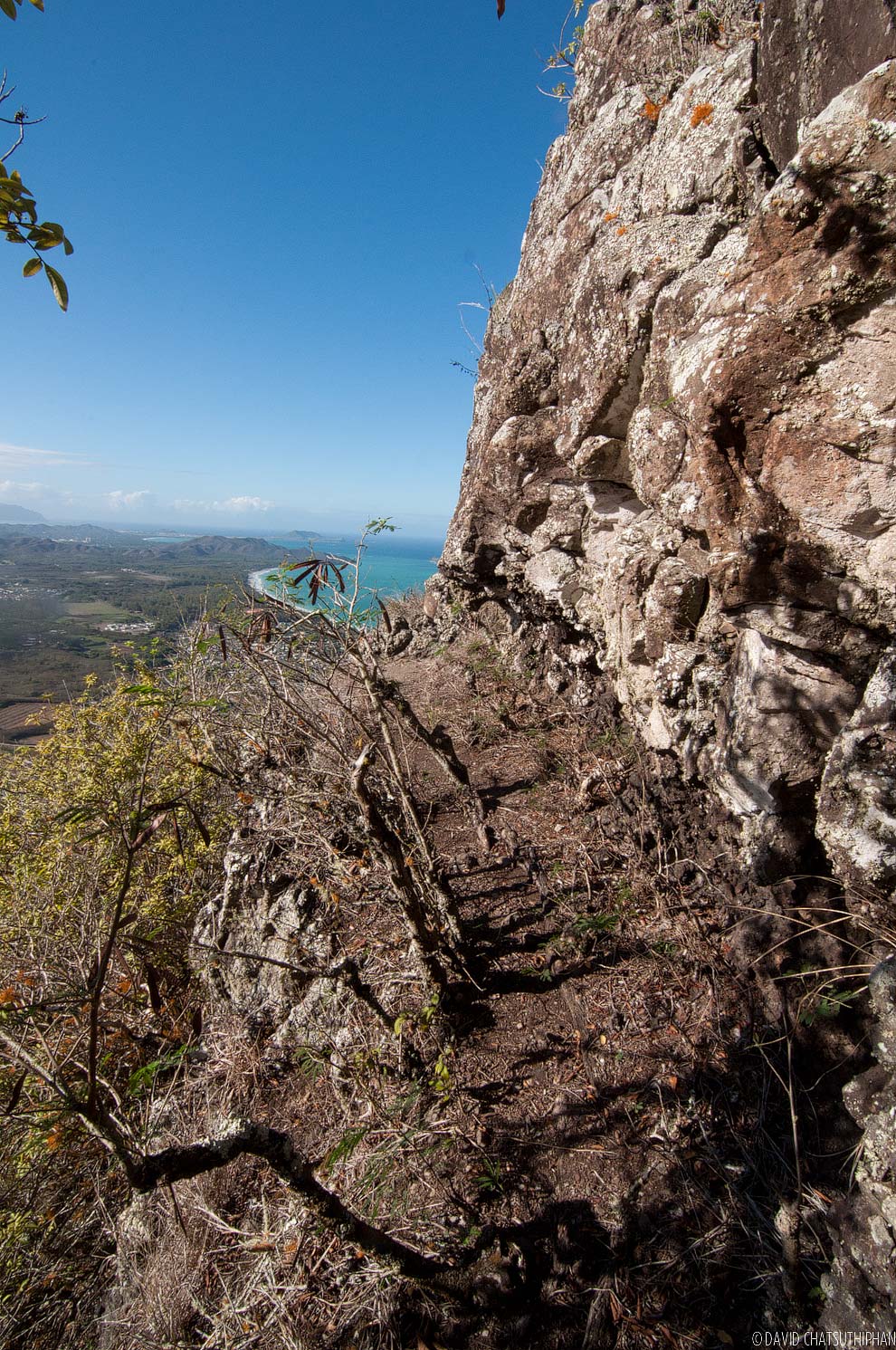 #32
It's not the easiest decent.
#33
You won't have much to hold on to but if you go slow you'll be fine.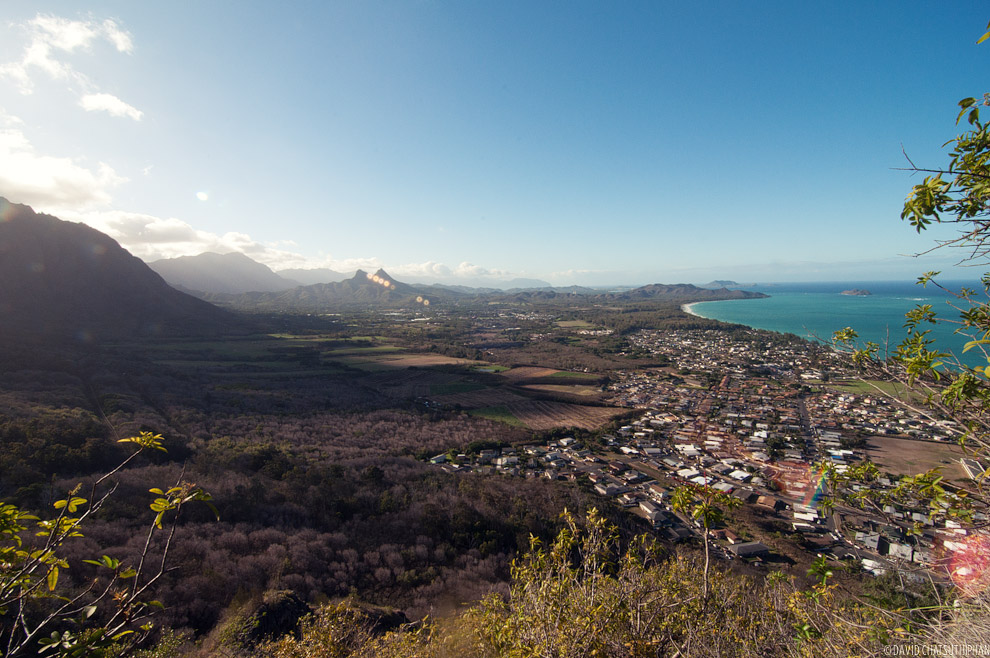 #34
You gotta take a break here to enjoy the view again.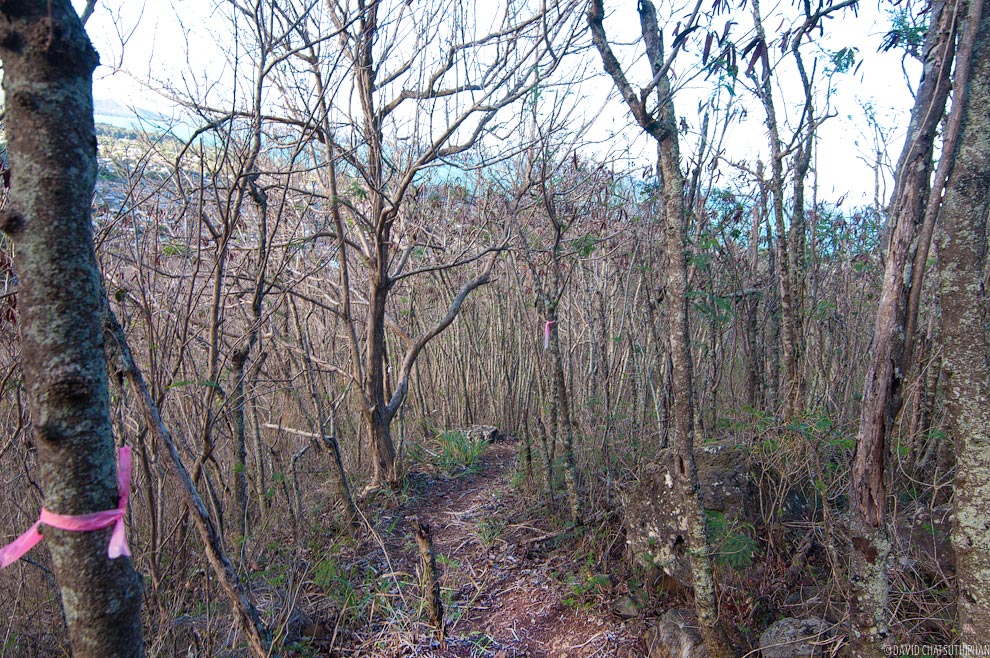 #35
So this is near the end. Someone, the HTMC I presume, has done a great job of marking this section. It would be easy to get lost in these trees if it was approaching dusk.
#36
Done! You pop out of the bushes and into a street right in front of someone's house where a large man who has a large dog live. In fact, everyone in this neighborhood has a large dog or dogs. But, it was okay. They seemed semi-accustomed to seeing random hikers.
#37
It was approaching dusk when we made it out of the neighborhood. This is Kalanianaole Hwy here and were sitting in front of the Waimanalo 7-11. Since we didn't plan on hiking all the way to Waimanalo, we didn't park a car here. But, we just called a cab.
#38
Got on the road in time to catch this sunset over Hawaii Kai.
…
See also: