#1
Above
Dan sets up his camera.
The Geminids were in effect this week in Hawaii and North America. Monday night, the 15th, was the peak of the meteor shower and a few of us went to go check it out and try to snap some pics. We read that there were supposed to be 50 or so meteors per hour and that was about right. Every minute you'd see a meteor (which looks like a shooting star) or two. It was very cool to see but almost impossible to capture on camera.
Sam, Dan, Reanne and I cruised out to "Alan Davis," the beach between Sandy Beach and Makapu'u around midnight. It's one of the darkest spots you can find that's within 20 minutes of Honolulu.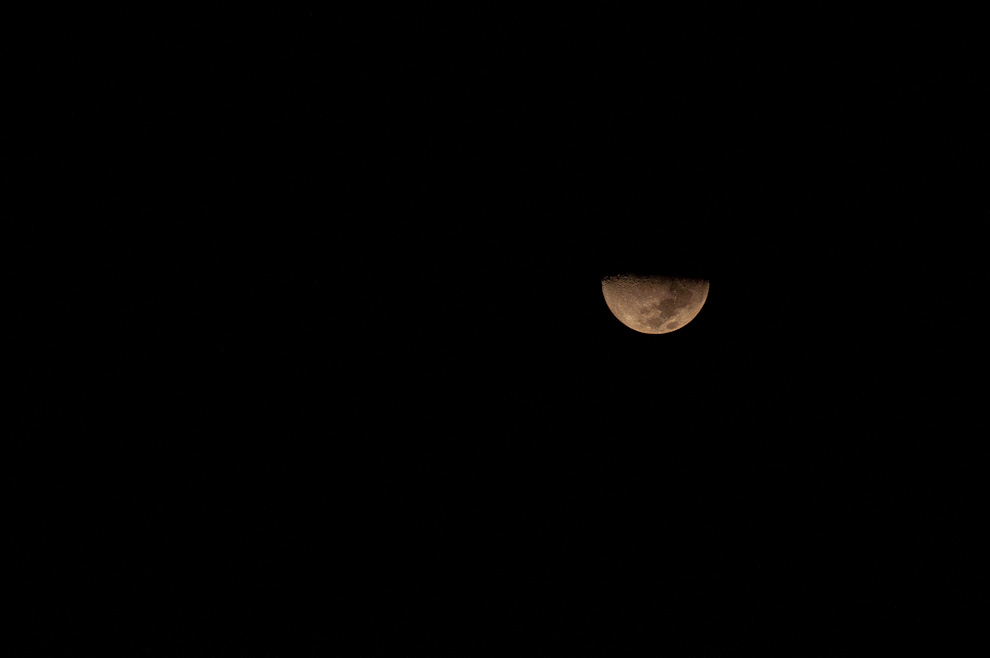 #2
It was a bright night though with the half moon and all. So, to get a better view of the stars we had to wait and hour and a half for the moon to set.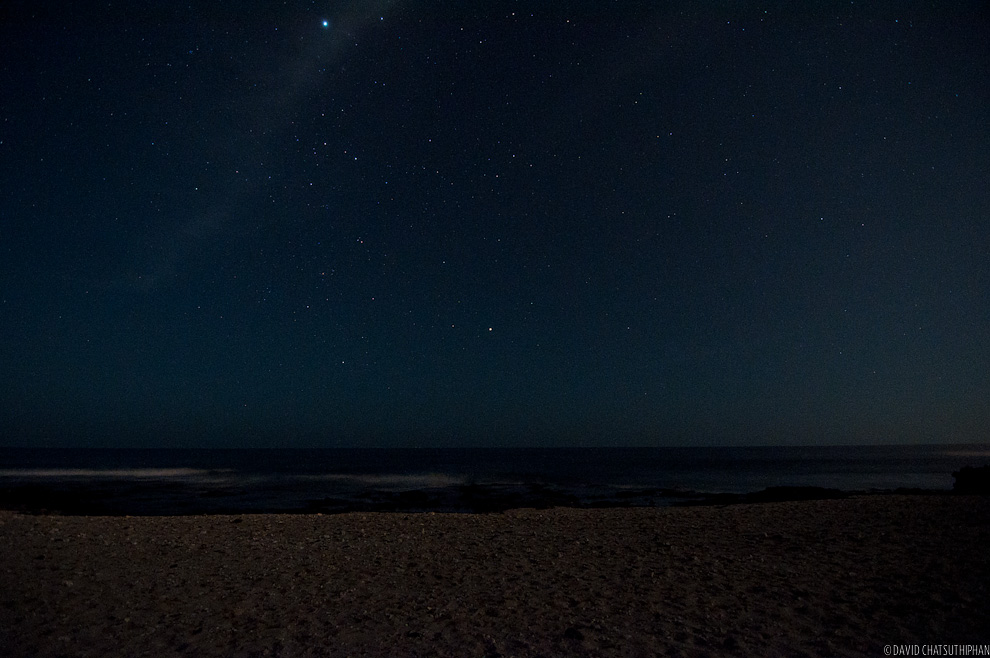 #3
You can see how bright the moon is here as it lights up the sand and waves.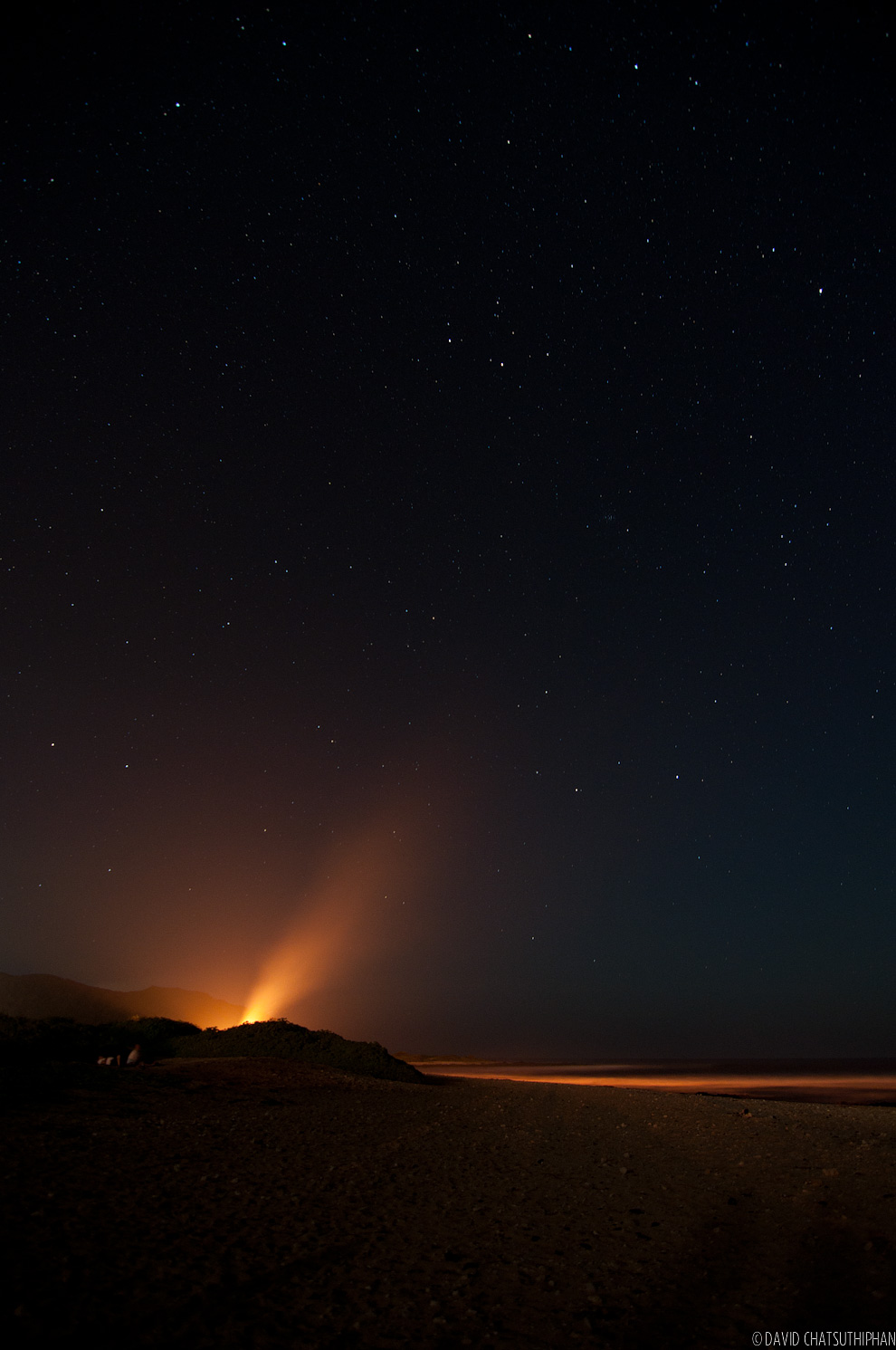 #4
There was also a massive bonfire next to us. It didn't help with the star gazing, but it made for some cool pictures. These guys had the right idea.
#5
Okay, in this photo is the only meteor I caught on camera (after over 100 shots). It was a faint one so it's really hard to see. If you look just right and down from the center of the photo you'll see what looks like a white scratch. That's the meteor! (Trust me though, the shower was much cooler in person.)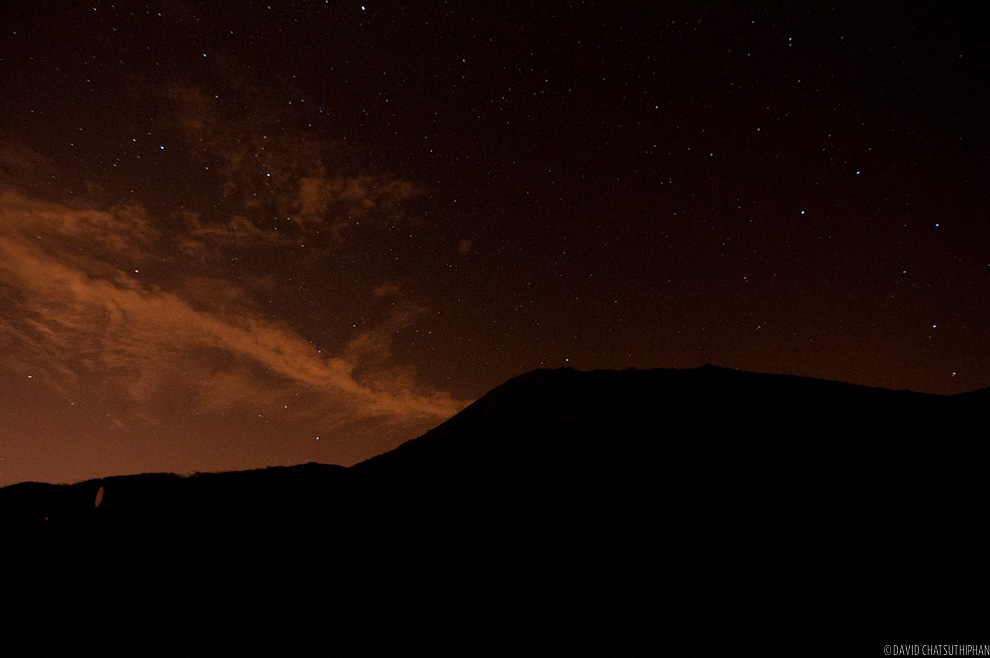 #6
On our way home we stopped by at Lanai Lookout. All the city lights in this area get blocked out by Koko Head.
#7
There's more stars to be seen here but still nothing on camera.
I think for the next meteor shower, either the Perseids in August or the next Geminids, I'll make the hour long drive out to Mokule'ia where it gets super dark. And I might need to change some settings on my camera.
At any rate, if you're not spending your time being frustrated while trying to take pictures of these elusive meteors, this is a great experience. It's not often that you get to sit out by the ocean and stare at meteors on a warm winter night.