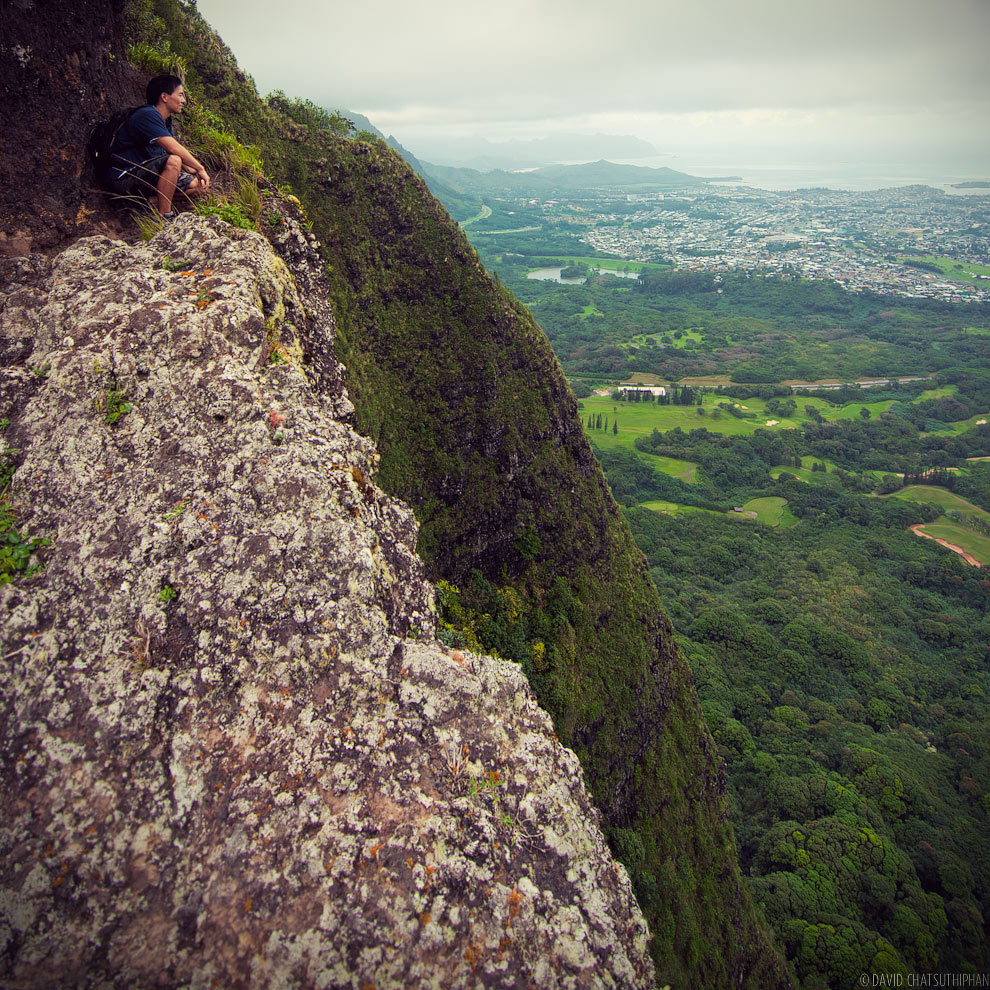 #1
There's a hike that shoots off the Pali Lookout.
#2
The trail takes you through a bamboo forest at first.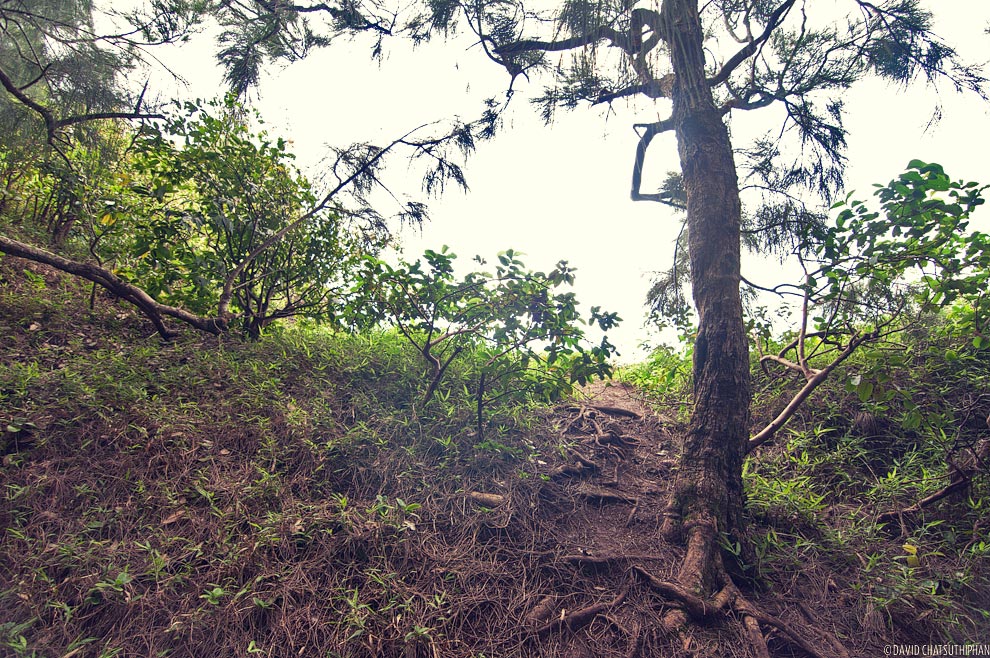 #3
Then you head up to the ridgeline.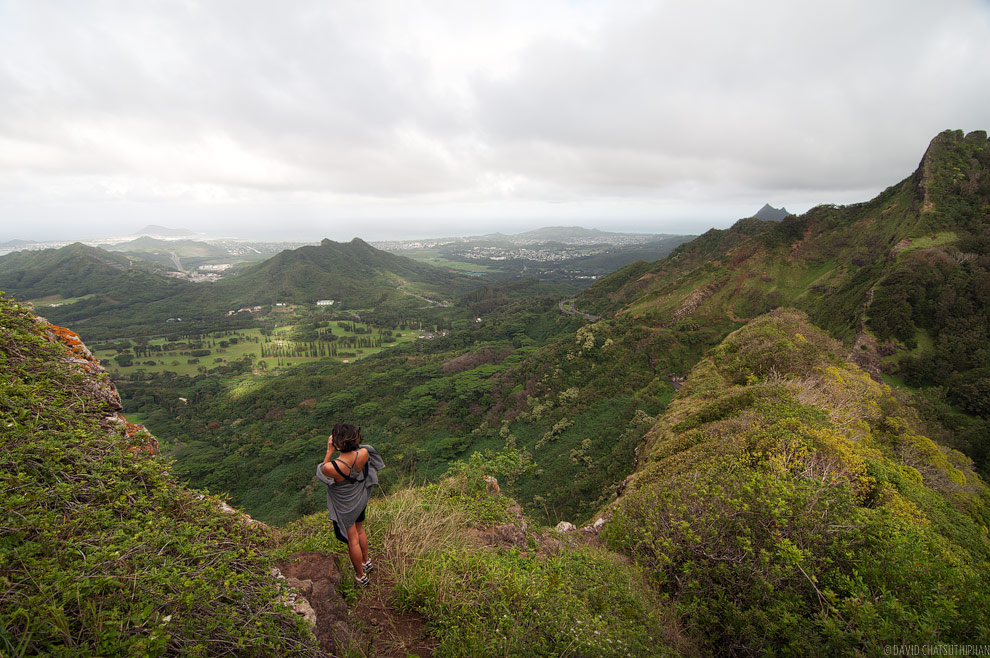 #4
Step out onto the ridge and you see this view.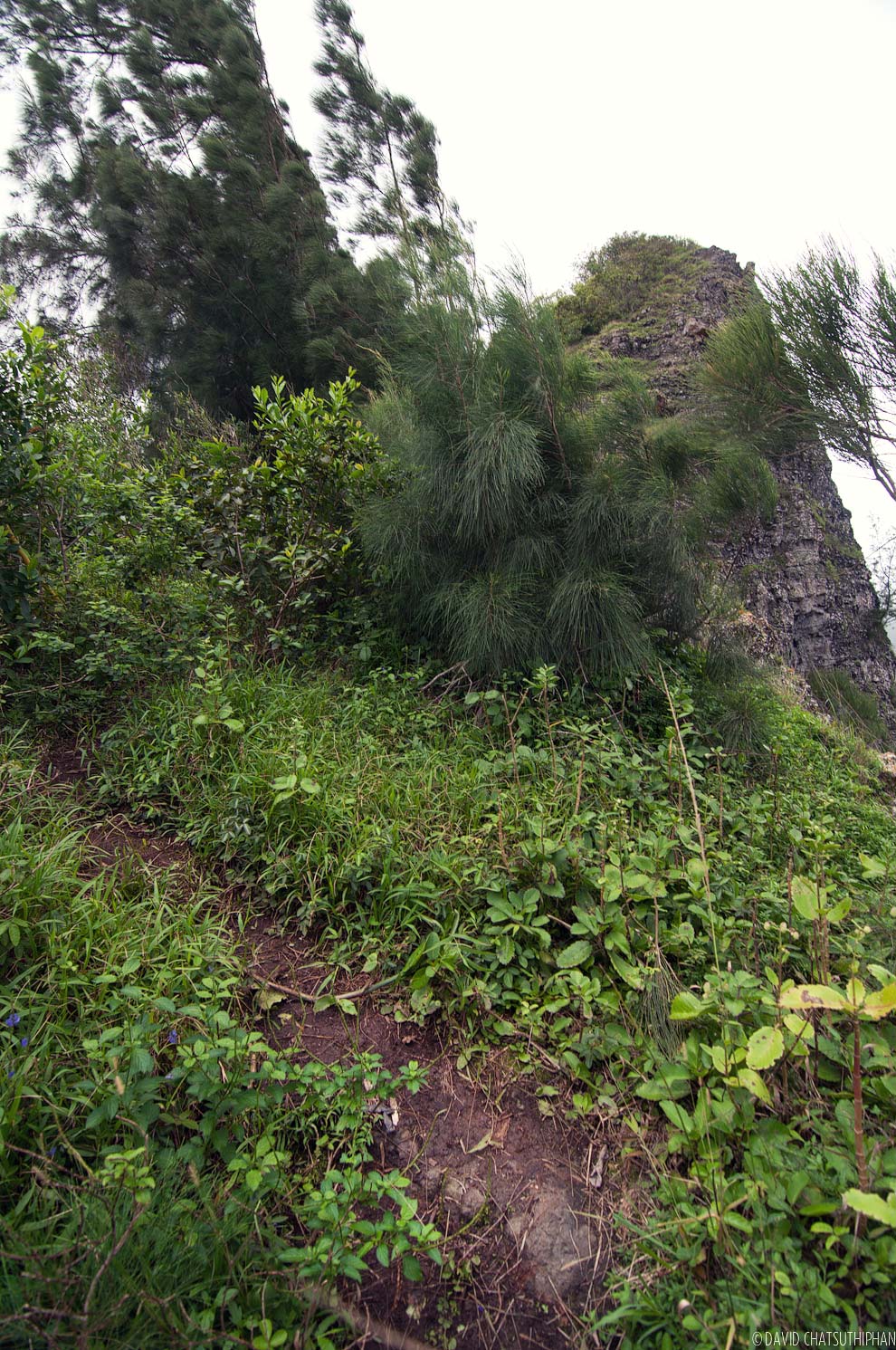 #5
The ridge is narrow but the trail is safe. It goes around the back side of the ridge on certain parts where you're less exposed.
#6
On the back side of the ridge you can use the roots and branches to make your way up. This would be easier than climbing up crumbling rock on the exposed ridge.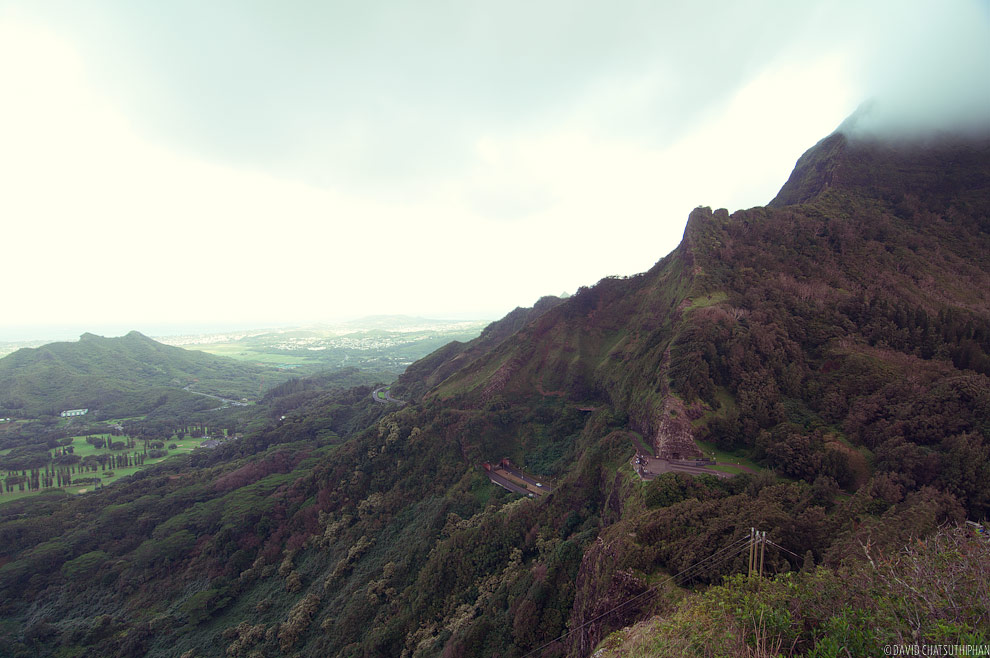 #7
But the exposed parts of the ridgeline are better because of this view.
#8
When you get here you've reached the end of the trail and you're probably standing above the puka. Look down to your left and you'll see a short path that leads you down to a platform of sorts.
#9
And then you'll see this, the Pali Puka.
#10
It's like a wind tunnel so be careful.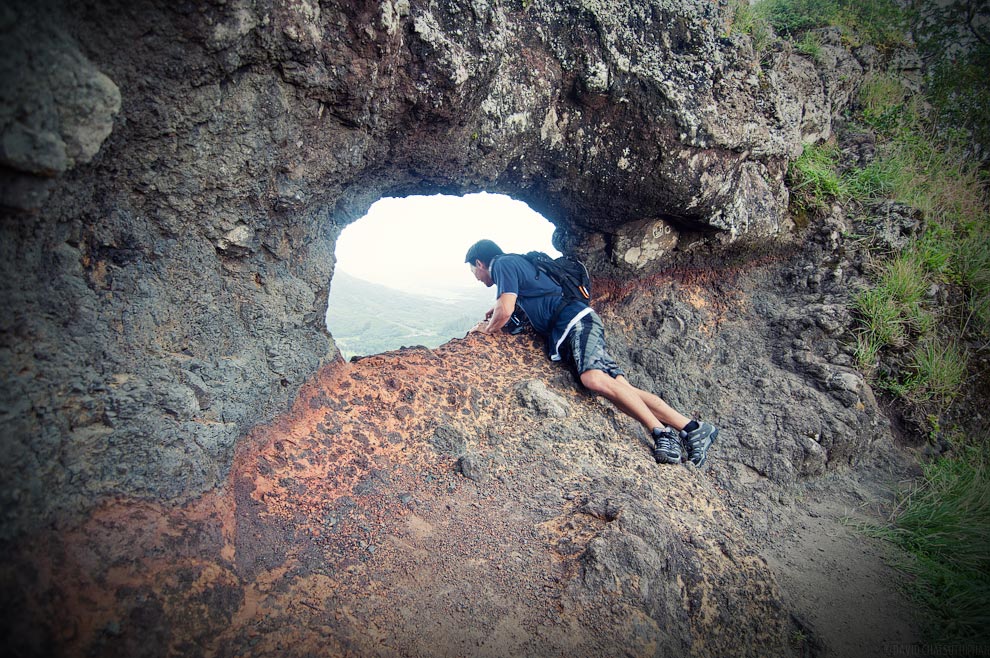 #11
But not too careful.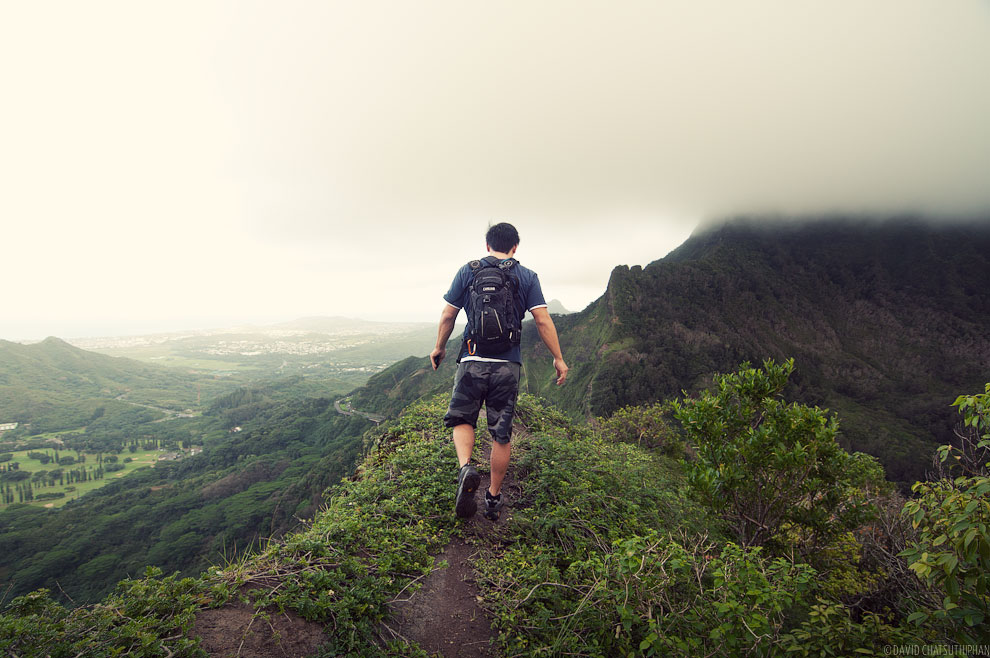 #12
Now simply make your way back down the same way you came up.
#13
There's no ropes here so watch your step.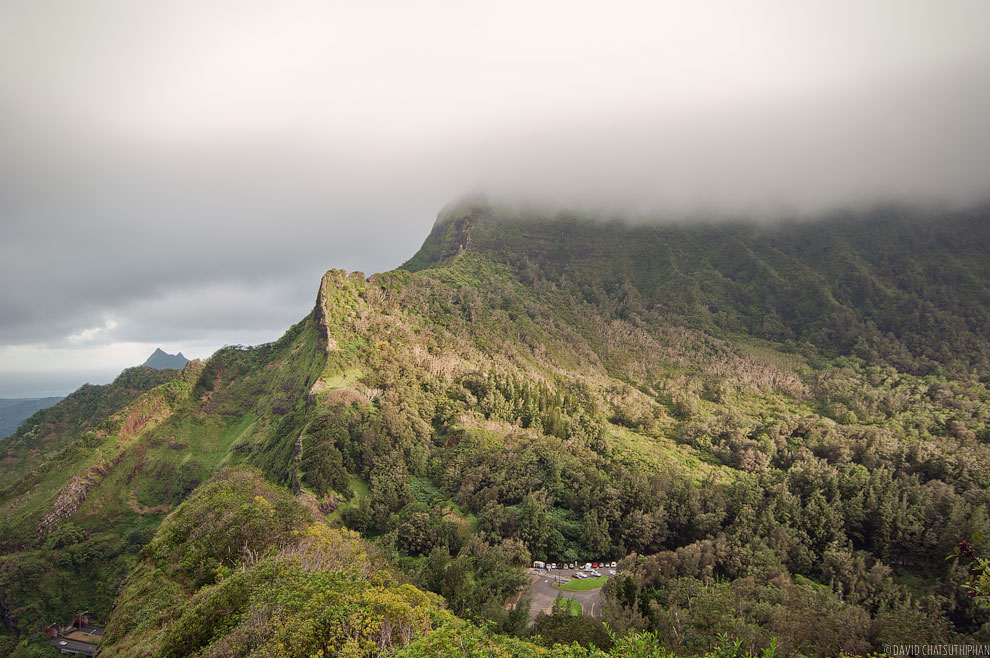 #14
That's the Pali Lookout parking lot.
#15
And don't forget to look South to take in the view of Nu'uanu Valley.
See also
Pali Notches hike

– A short yet much more dangerous hike on the other side of the Pali Lookout.