Cardio can be fun.
Bottom of Kokohead. / Top of Kokohead.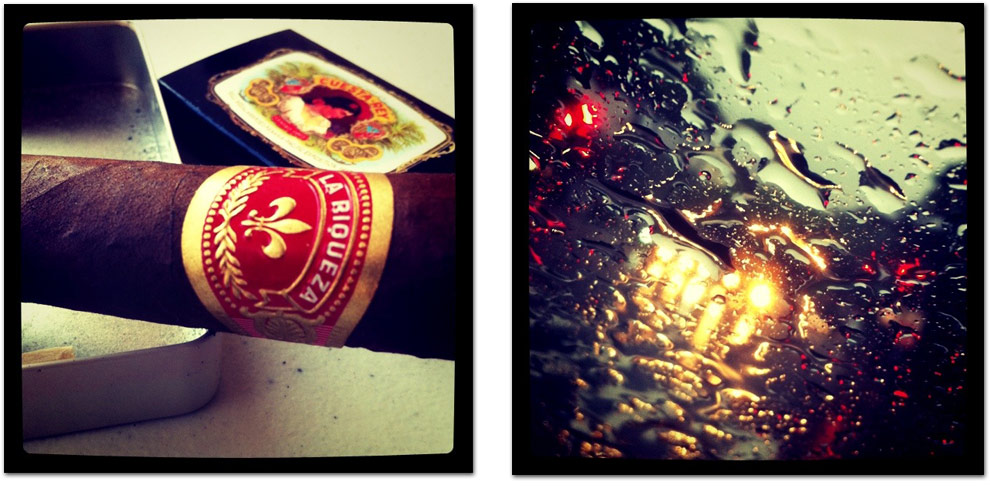 Not much to do on rainy days.
Tasty cigar. / Wet windshield.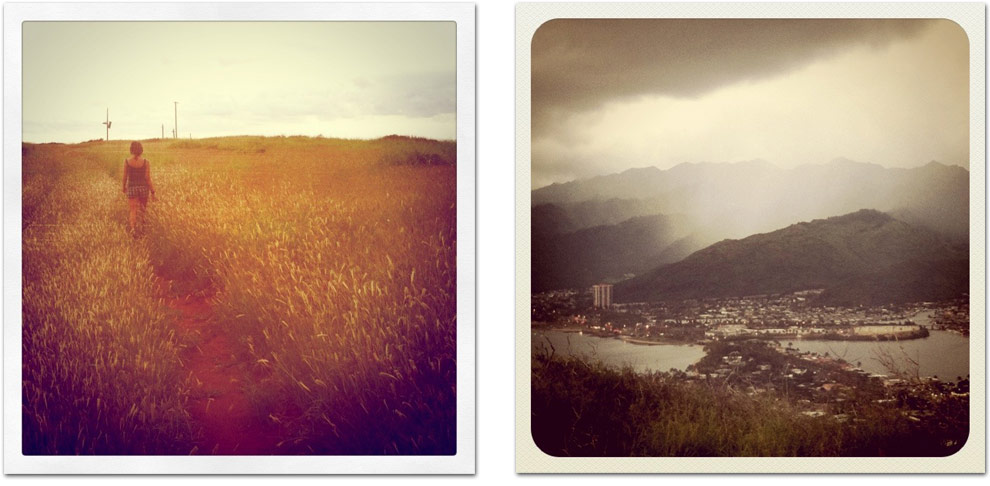 Hanauma is more than just a bay.
Field atop the Hanauma Crater rim. / View of Hawaii Kai from the rim.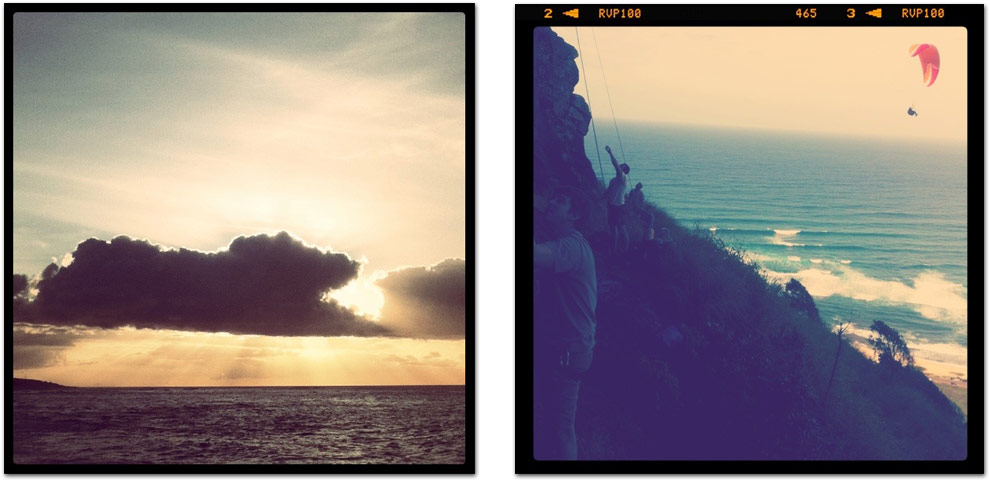 Two reasons to drive out to Northwest Oahu.
Mokuleia Beach. / Mokuleia Crag.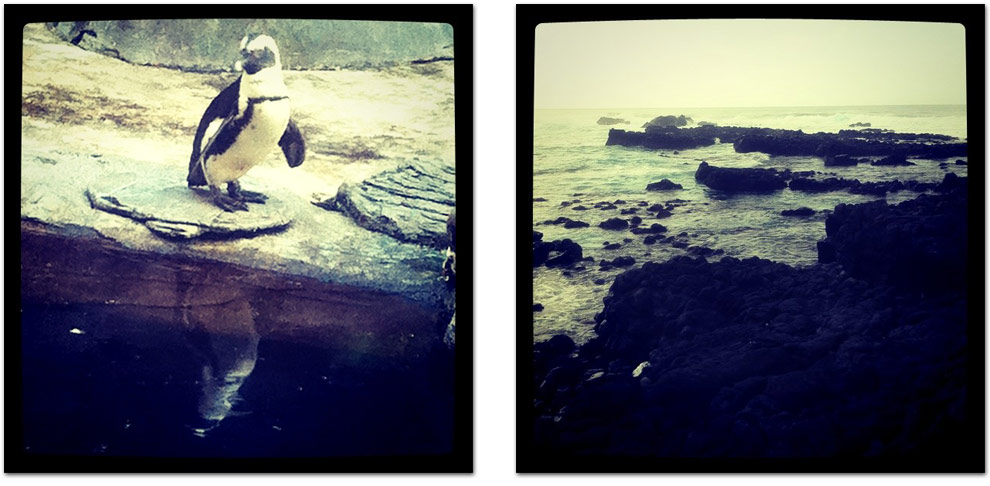 He who stands on rocks.
A penguin admires his reflection at Hilton Hawaiian Village. / The desolate Kaena Point.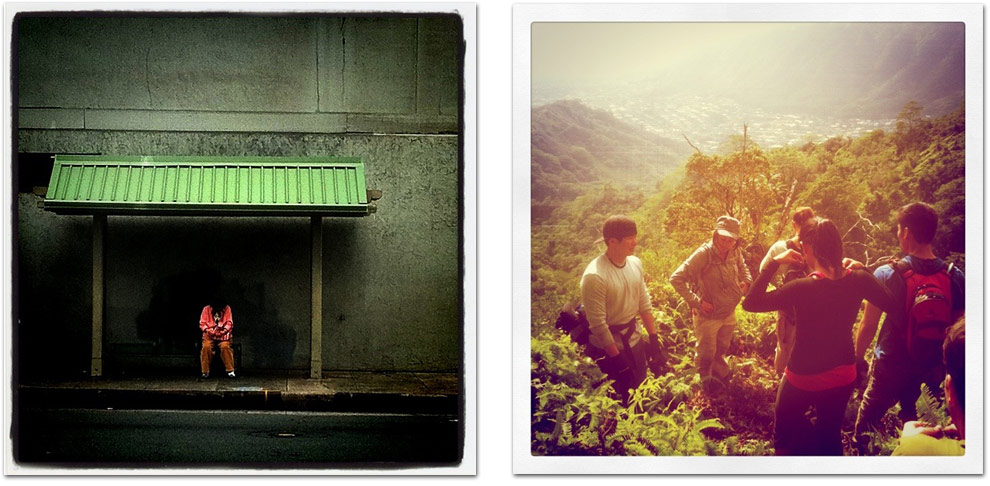 Solitude and companionship.
Bus stop in front of Foodland Beretania on a gloomy day. / The Lost Trailblazers on a summit.
Using every muscle in your body at the same time.
Bouldering at Sacreds. / Bouldering the Arch.
Boy toys.
New climbing rope. / New shortboard.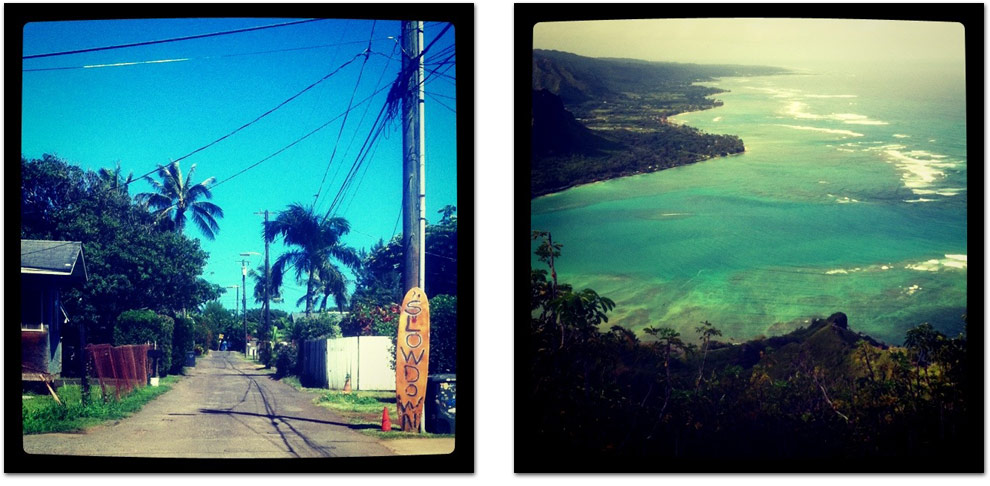 Get out of the city to maintain sanity.
Road to a beach house rental in Haleiwa. / View of Kaawa from Pu'u Manamana.
Traveling off island is nice, but so is coming home.
View of my plane to LA. / View from my front door at home.
***
Like many folks, Instagram is one of my favorite apps on my iPhone. These are some snaps I took over the course of the last year.