#1
Pele's Chair is the prominent rock formation that you can see while driving to the Windward side of Oahu. It overlooks a small beach called Alan Davis (named after a guy that owned a ton of land back in the day).
#2
Above
I think the kid before me did a quadruple flip somersault twist. (Thanks to Reanne for the photo.)
Alan Davis is a very popular beach with Windward side locals because of this pole. The kids here do crazy tricks off it. You've probably seen a bunch of pics on Facebook of your friends jumping off it. I know I have, and I've been wanting to go.
The chair and beach are easy to get to. You park in the same lot that takes you to the Makapu'u Lighthouse and tide pools and after a 10 minute walk, you're at the beach. Last weekend, we wanted to go do something outdoorsy but we didn't have all day. Coming out here fit the bill nicely.
#3
This day's group was made up of Sherri, Jen, Jen, Troy, Cory, Reanne and I. This road leads you up to the lighthouse trail. The day started out rainy but it cleared up right when we got there.
#4
But before the lighthouse trail starts, veer right at the fork. Alan Davis is what locals call it but the official name is the "Ka'Iwi Scenic Shoreline."
#5
The trail is short and flat. If you wanted to bring food and drinks for a picnic that would be fine. But please don't litter. There's so much litter here it's sad.
#6
When you reach the beach you'll see a fork in the trail. Go right and you'll end up on the sand. Go left and you'll end up on this rocky shoreline.
#7
The jump off pole is embedded in the rocky shoreline.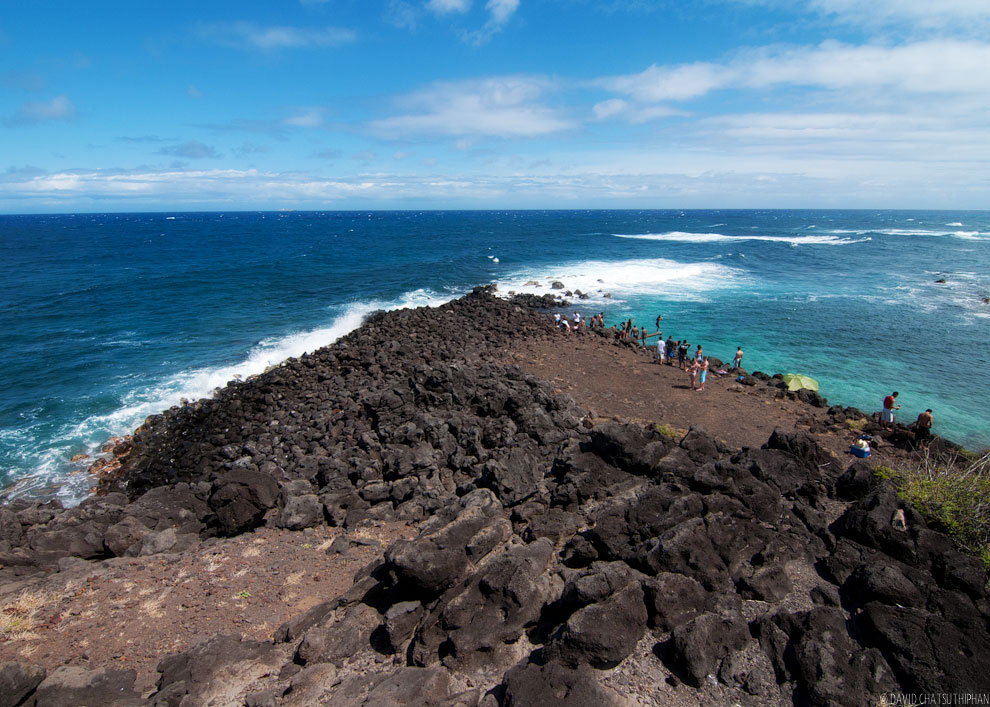 #8
If you've driven along the Windward shoreline before you probably know how intense the waves can be. But, this part of the shore forms a jetty that makes this a safe swimming area.
#9
The first thing we did was climb Pele's Chair. I would not recommend doing this by the way. We all have some rock climbing experience but even so, the climb is pretty dangerous. Even if you find climbing up easy, you might have a harder time going down. And getting stuck up there could be embarrassing.
#10
But, it's pretty cool at the top.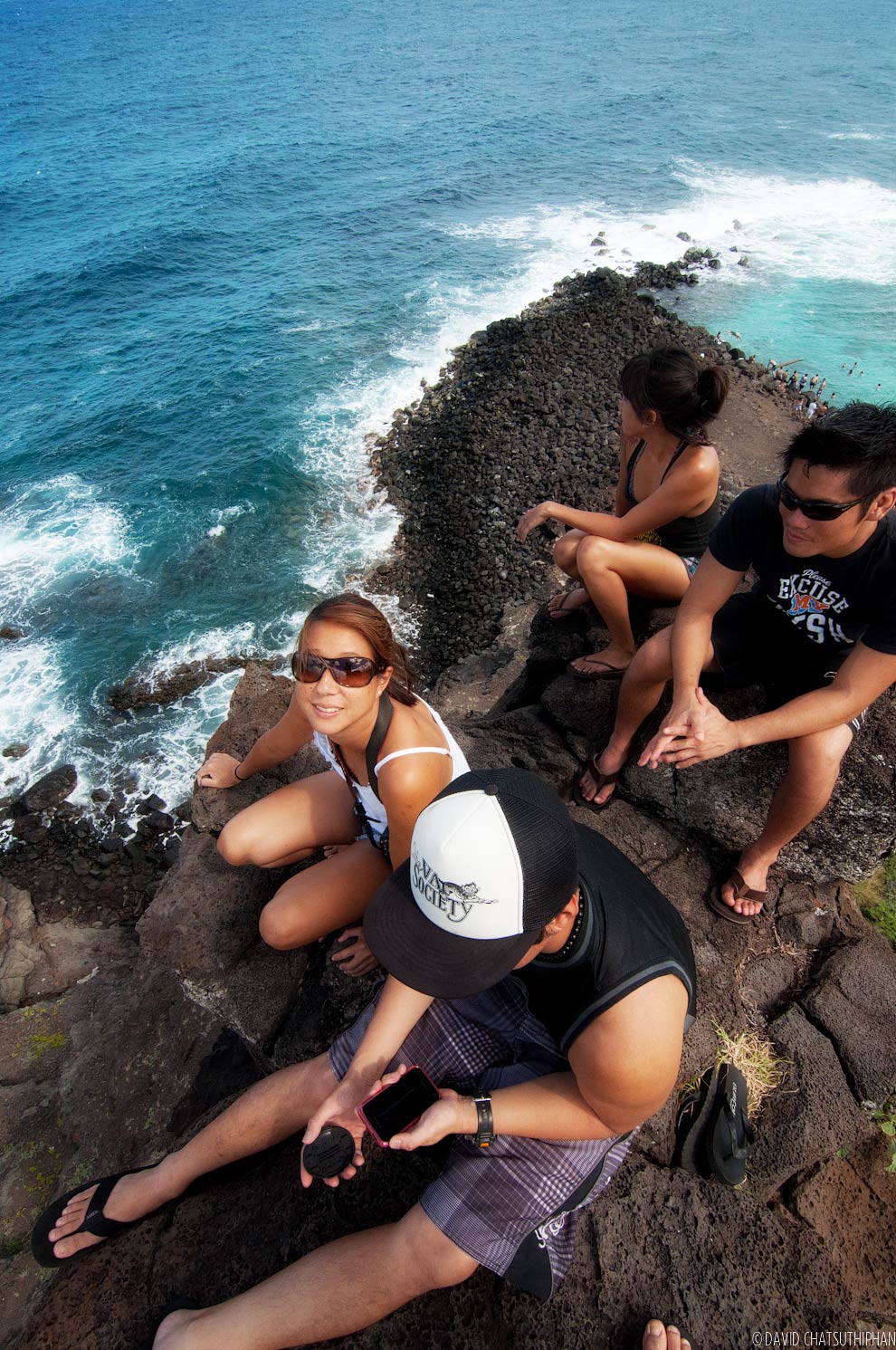 #11
You get some nice views up here.
#12
The down-climb would easier if it was just sand below, but the rock landing was unsettling.
#13
Our footwear didn't help either. But we all made it down.
#14
Next up was checking out the beach.
#15
The beach feels nice and secluded. Good for a picnic. No bathrooms here so be prepared to improvise.
#16
I walked around to see what was around here.
#17
And found this view of the chair. You can see why they call it a "chair" from this angle.
#18
On the opposite side of the beach from Pele's Chair, there's this field. You could walk through the field and keep exploring the coastline if you wanted to.
#19
But for us, as the sun lowered, we called it a day.
See also: