#1
On this past full moon we went out to Makapu'u to do some nighttime rock climbing. The crew this night was Lance, Angie, Pat, Reanne and Cory (the master of moonlight photography). We climbed from 10pm to 1am and it was super bright out.
#2
While our surroundings were totally lit up by the moon, the crag (rock face) was in the shadows so we needed headlamps. (Most headlamps come with a red light you can use when you want to see in the dark without constricting your pupils. Turn the light off and you're eyes will still be adjusted to seeing in the dark.)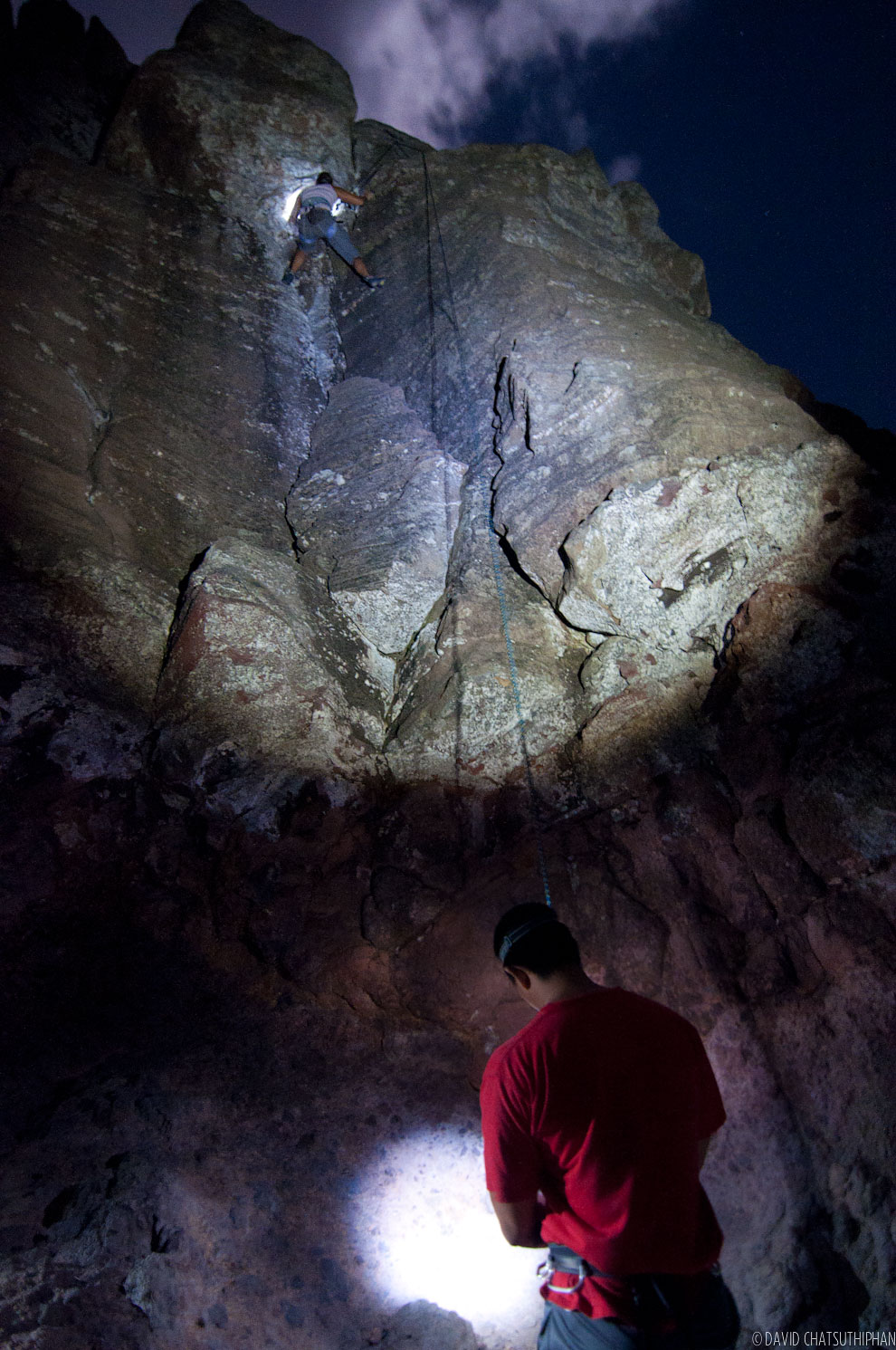 #3
The winds are calm at night. The last time I climbed here during the day, when you got to the top where Jen is above, the winds were whipping around at close to 30mph.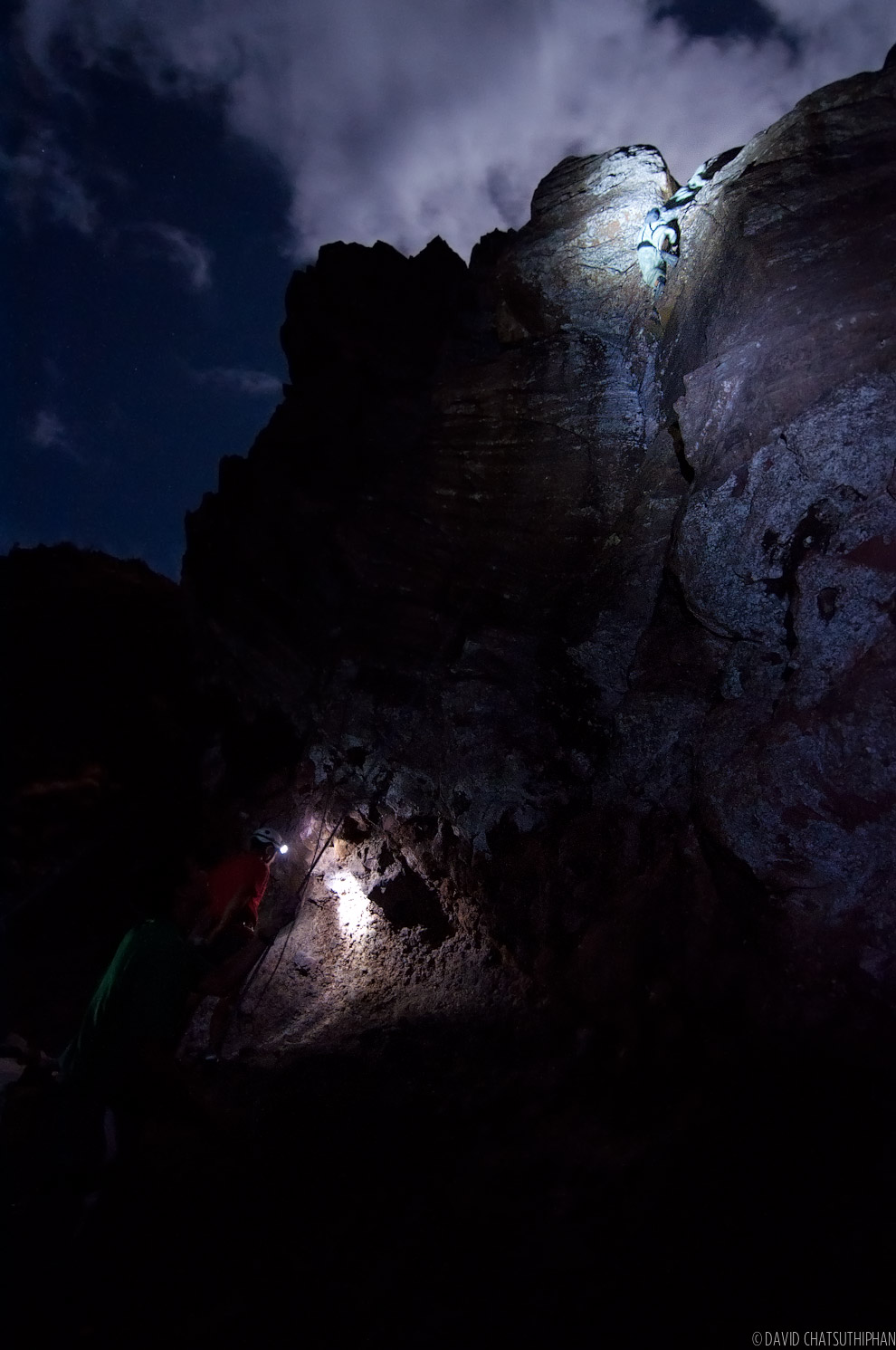 #4
Above
Rock climbing in Hawaii at the Makapu'u Crag at night.
This was my first time top-roping at night. With the full moon out and a headlamp on it was easy to see the holds. But coming down takes some getting used to. Once you reach the top and are about to be lowered down, you can't see anything below you. You feel like you're being lowered into an abyss. It's pretty cool actually.
We're hoping that on another occasion the moon will rise more to the East so that it will illuminate the crag. That would be awesome.
See also