#1
The largest Fourth of July fireworks show in Hawaii went off last night. The show and celebration is held annually by Ala Moana Center, the awesome outdoor mall over here. They've been doing it for 21 years.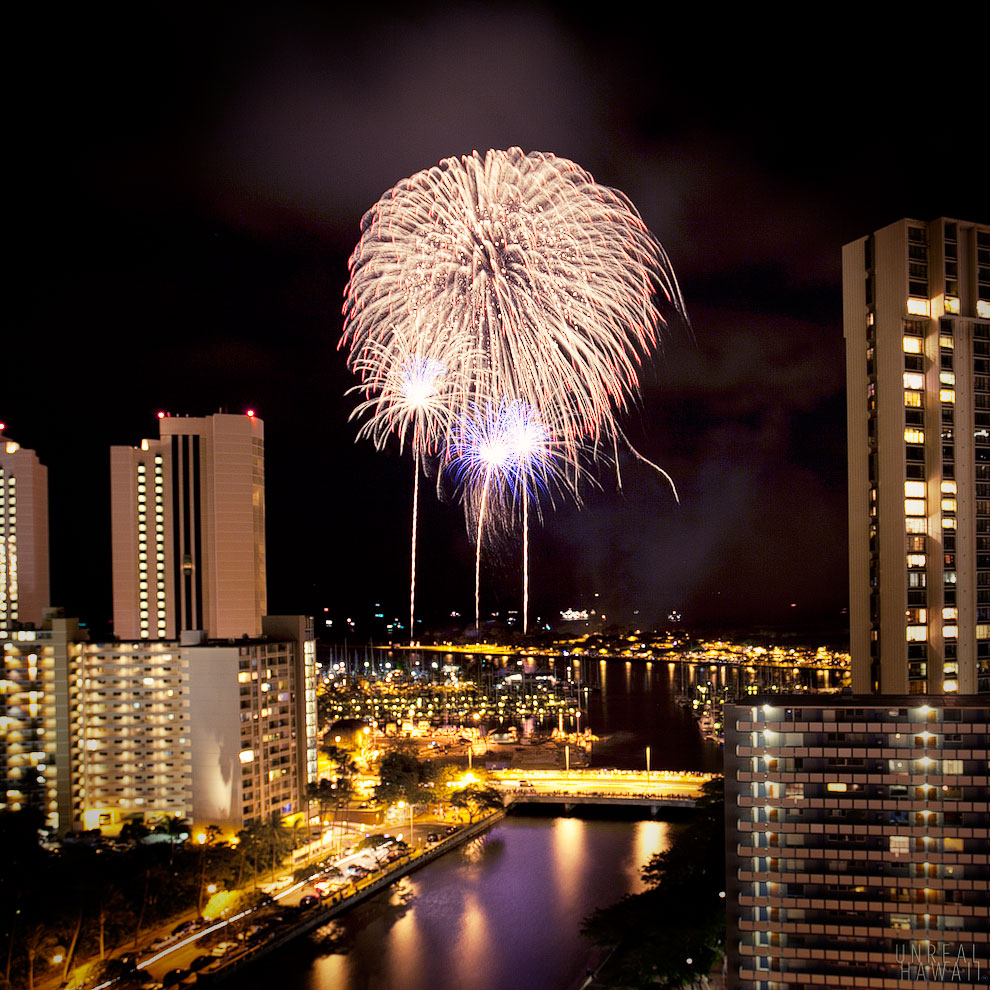 #2
The fireworks were launched from Magic Island, the small peninsula that separates Waikiki from Ala Moana. Thousands gathered around the beaches and streets to watch it. Boats (those lights you see out in the water) crowded around as well.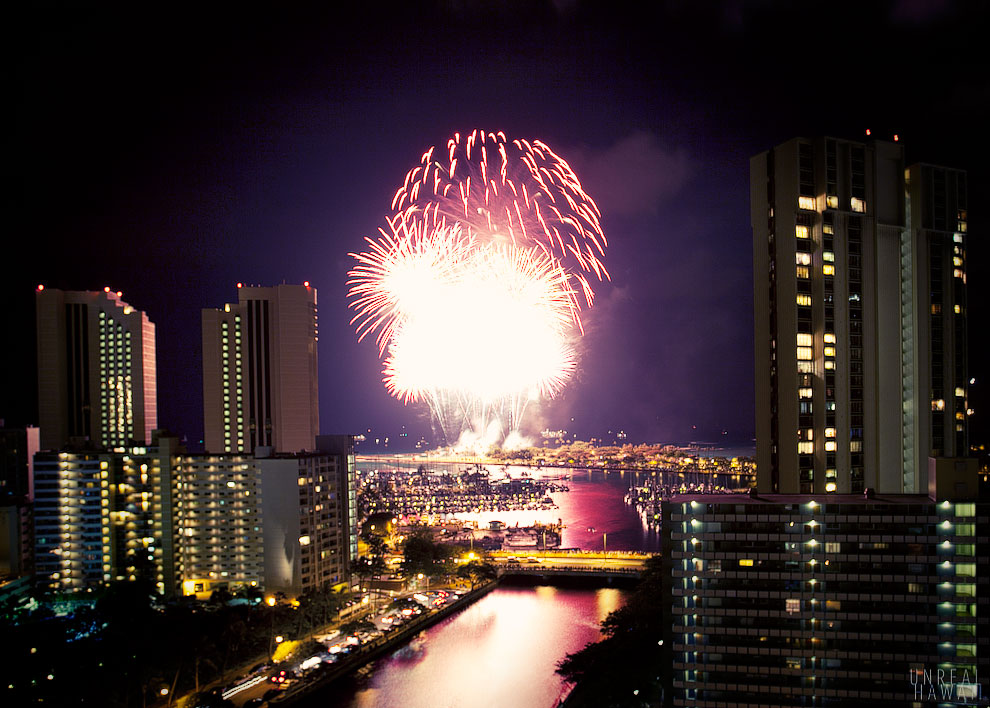 #3
At the end of the show you could hear cheering all throughout the streets. Followed by sounds of honking horns and really bad traffic.
I happen to live right in Ala Moana and have a pretty decent view of Magic Island. These photos were taken from my apartment building.