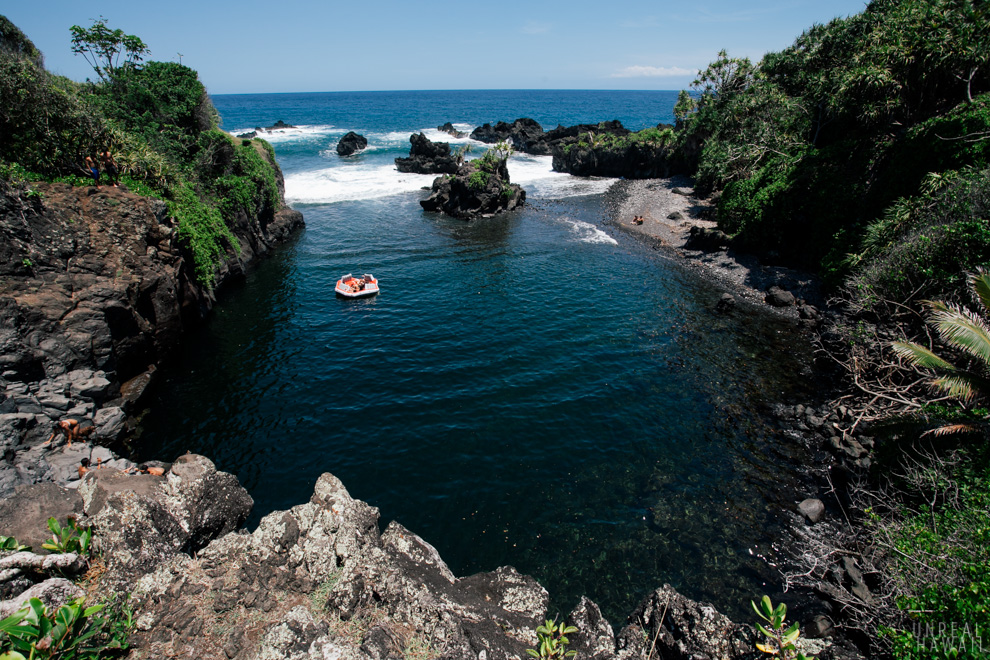 #1
We went swimming the other day at a local hangout in a remote part of Hawaii.
#2
This swimming hole sits where a fresh water stream hits the ocean. On this day, waves were rushing in filling the pool with fresh sea water.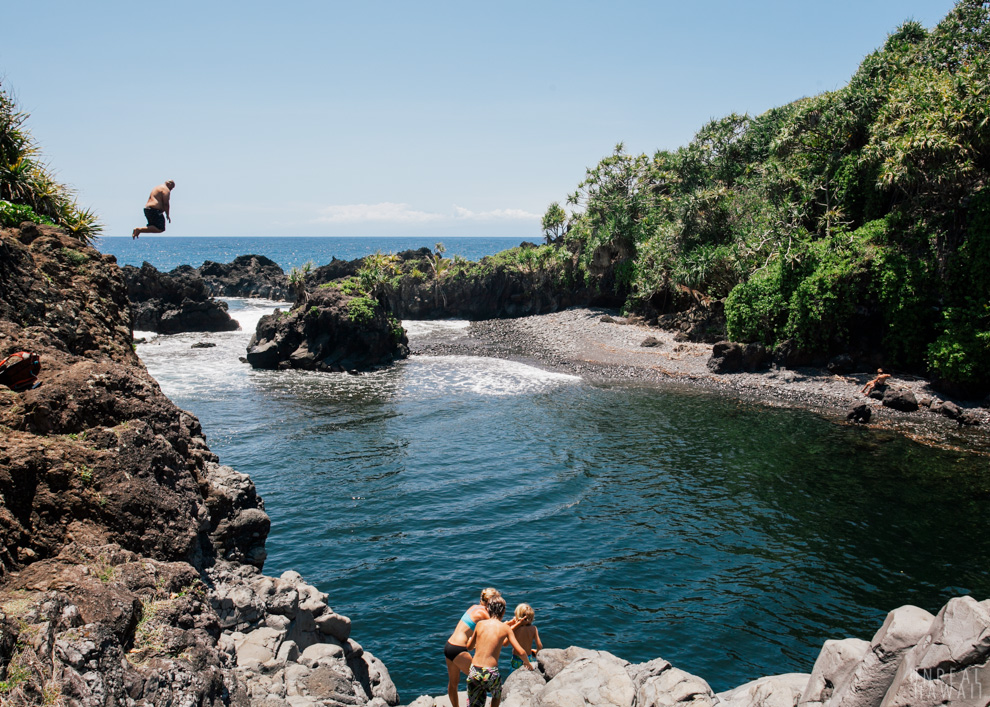 #3
Part of the attraction of this place is the cliff jump.
#4
It's a nice drop that gets the blood pumping.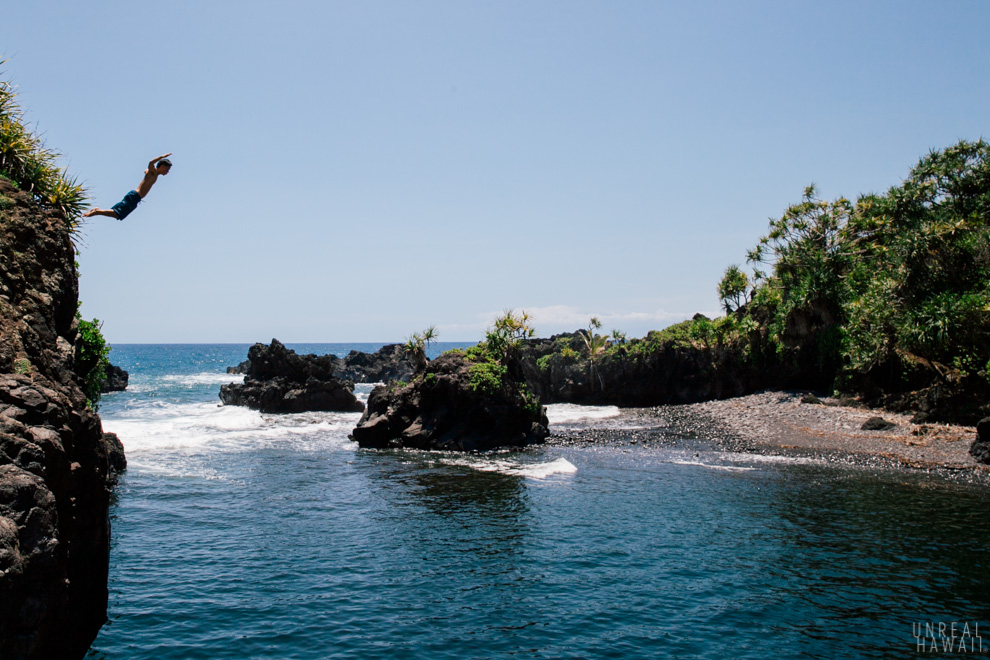 #5
I gave it a go.
#6
There's a short jump off point as well for keiki.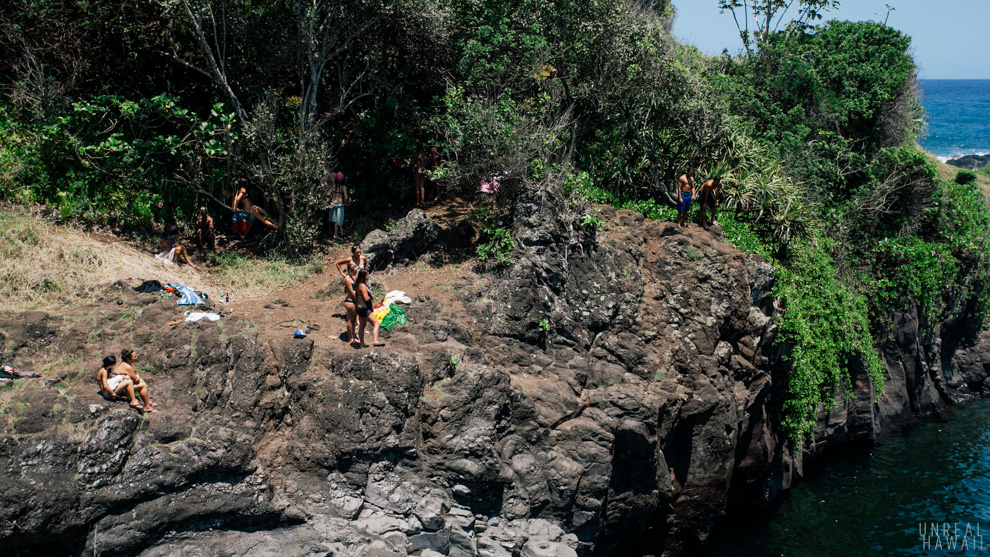 #7
A big group of friends showed up.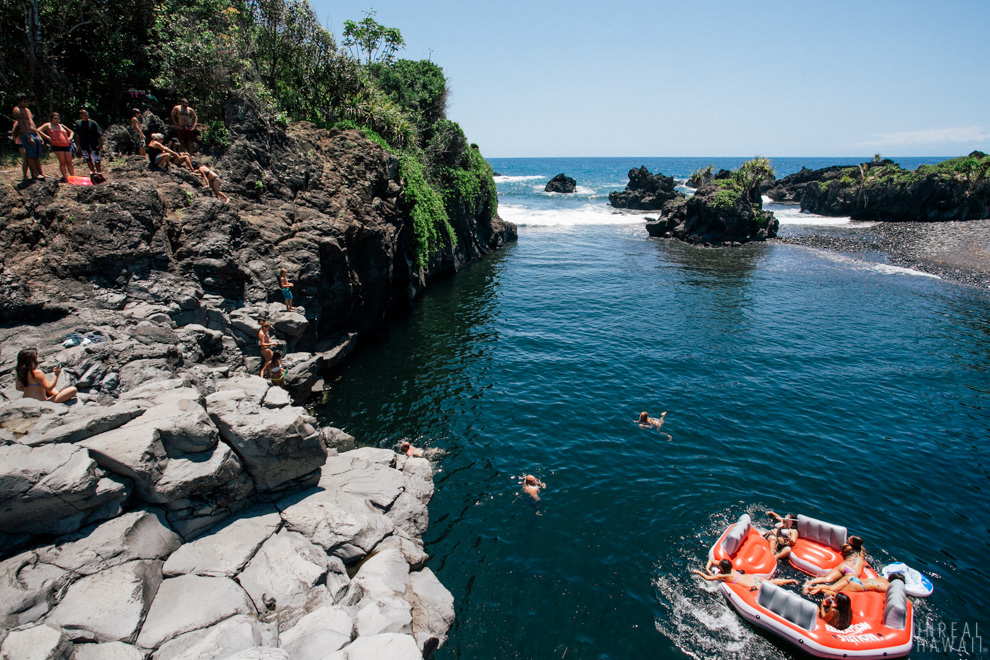 #8
This crew knew how to have a good time.
#9
They also knew how to cliff jump.
#10
One after the other, the guys stepped up and hurled themselves off the rock.
#11
There's a higher jump off point to the right. It's a higher launching point but the water depth is much shallower. Each guy that jumped off said they hit the bottom.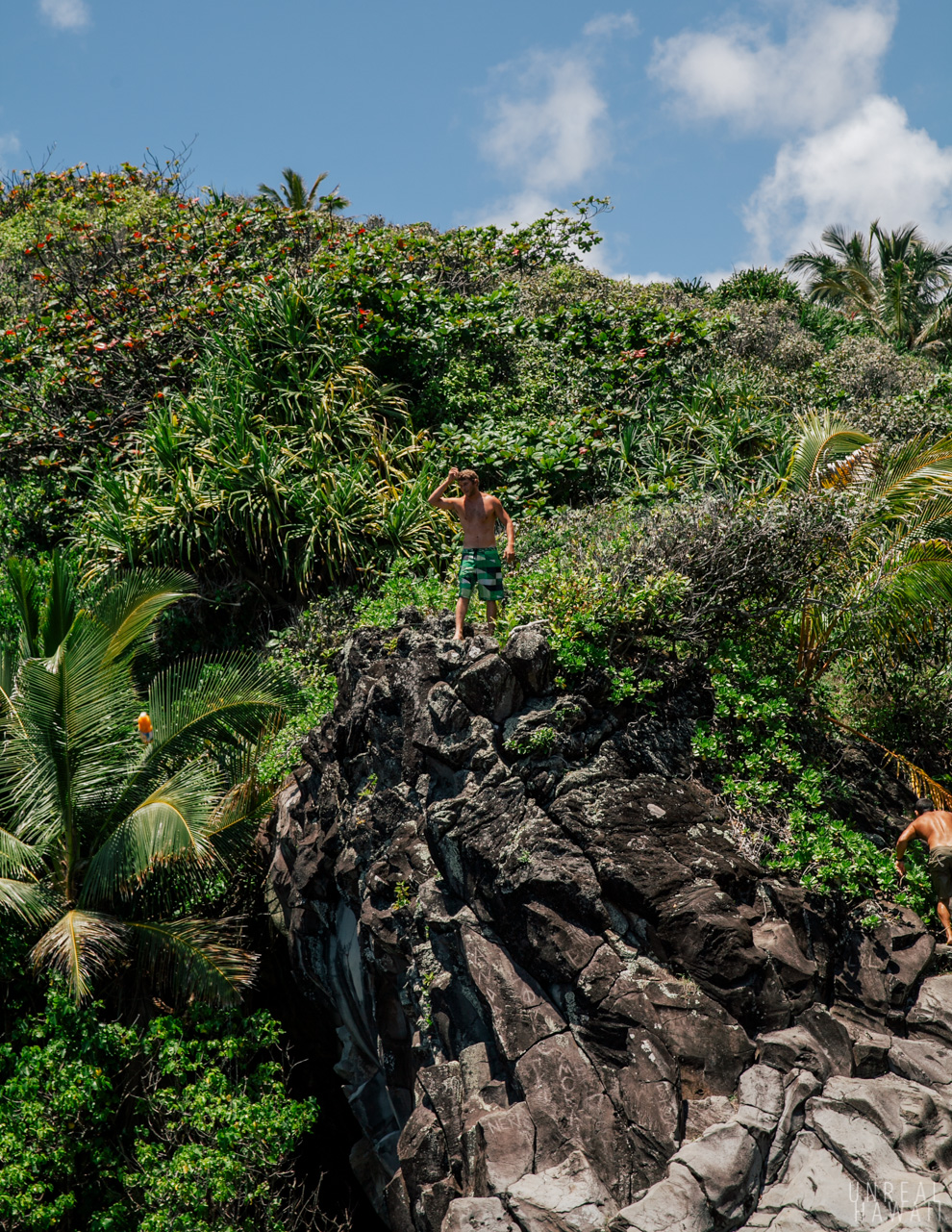 #12
A cliff diver prepares to jump.
#13
He launches for a gainer.
#14
Now he's fully inverted.
#15
At this point he can spot his landing.
#16
He lands feet first.
#17
Splash.
#18
Here's another cliff jumper launching for a gainer.
#19
He stays tucked.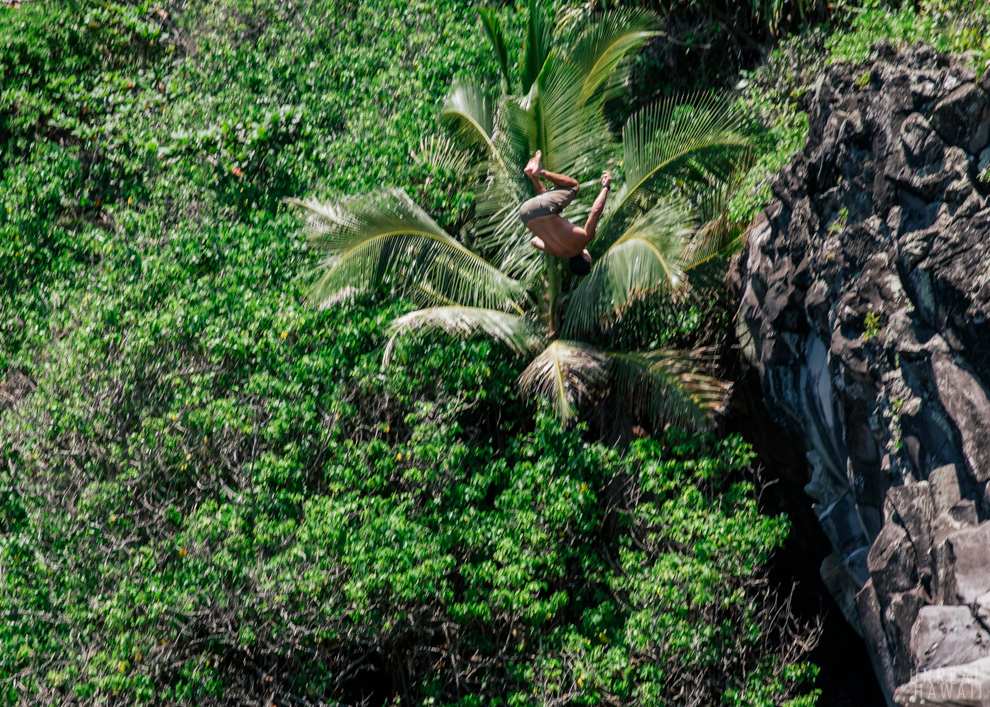 #20
Now he's inverted.
#21
Spots the landing.
#22
Now he's gotta get his feet under him, quickly.
#23
Here's the mini-splash that occurs when his toes just break the surface tension of the water.
#24
And now the big splash.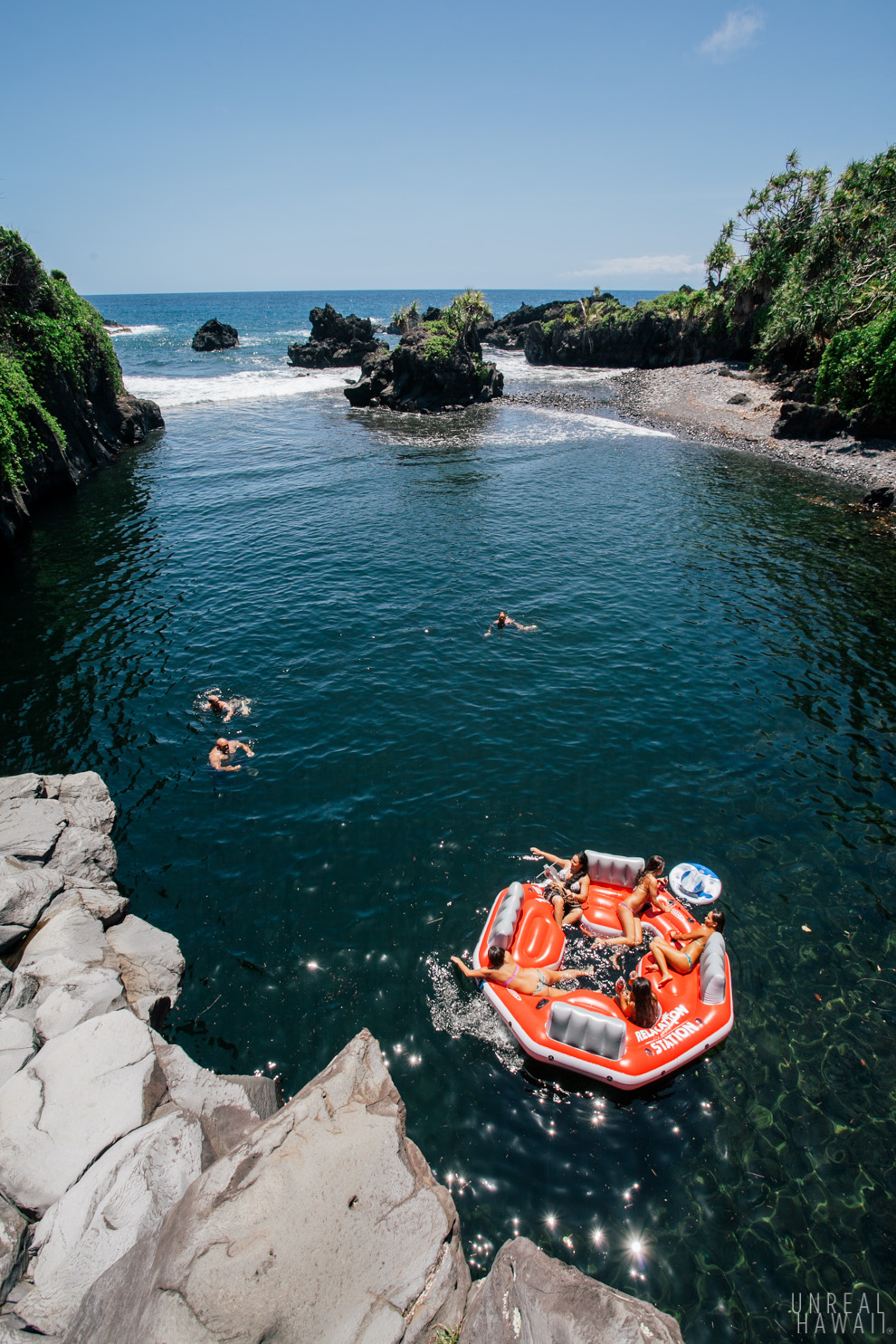 #25
I'm not sure a floaty is a common thing here. It definitely did not fit on the trail you have to hike to get here.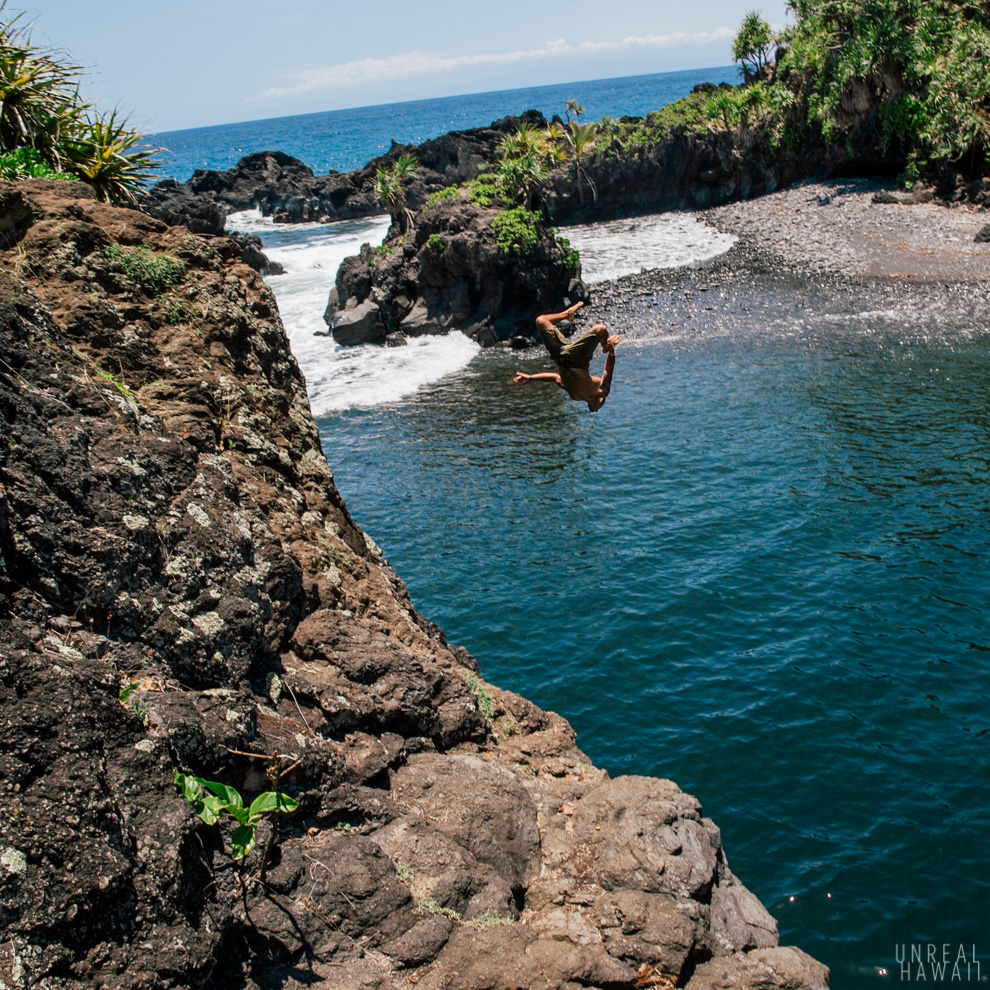 #26
We stayed for a few hours swimming, relaxing in the sun and watching the cliff jumpers.
#27
This guy and his dog hung out with his friends on the floaty.
#28
Then his dog gave him a ride back across the pool.
#29
When we left the pool we noticed a trail that lead towards the coastline.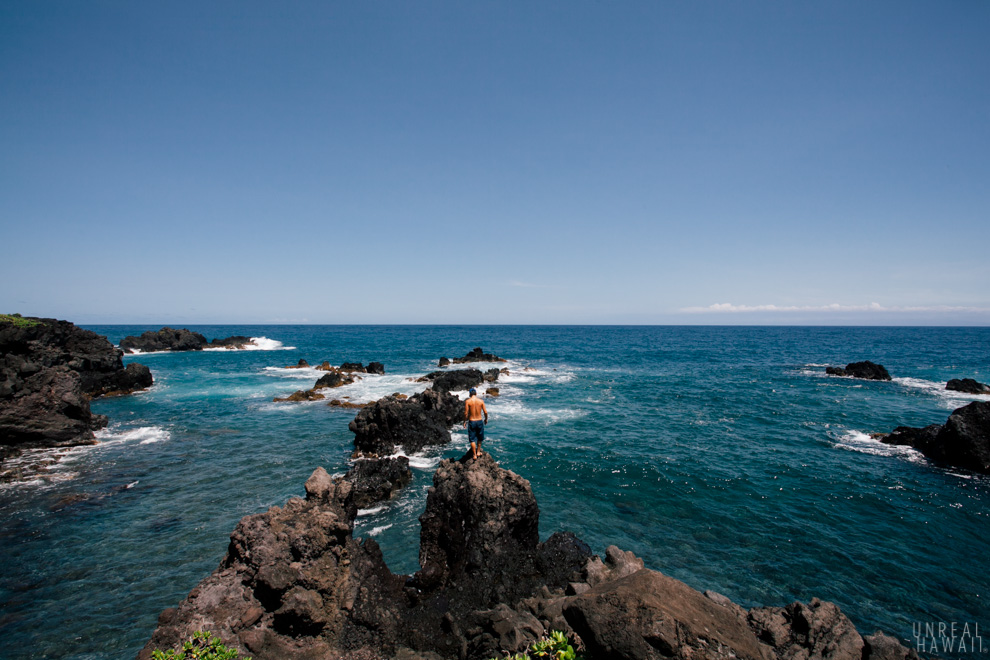 #30
It took us around the bend to this view.
[UPDATE: 4/24/2013] A lot of people have been asking where this place is. I think it's one of those locations that should be left undisclosed. Tourists are advised to avoid the place. While the location is not exactly a secret, I'd rather not post the information on my website. For most people that see this, believe me, the spot is going to be far from home. It's really not worth the effort to come here unless you live or are spending the night nearby. And if that's the case, you probably already know where it is.
Other spots to watch people cliff jump:
Please help preserve adventure in Hawaii.
If you happen to make it out to this spot, please help preserve it by keeping the location undisclosed on blogs, Instagram, Facebook, Yelp and the Internet in general. It's more rewarding to discover things on your own or through friends anyway right? I know people are trying to help by sharing directions and locations in social media and on blogs and in general that's a very nice giving mentality to have. But, when you live on a small island it can actually hurt more than help. My goal is to tell interesting visual stories and share beautiful imagery. Unreal Hawaii is for inspiration but not necessarily for instruction. If you enjoy my website the best way you can support Unreal Hawaii is by helping keep directions and location information off the Internet. Mahalo for your help and thanks for understanding.