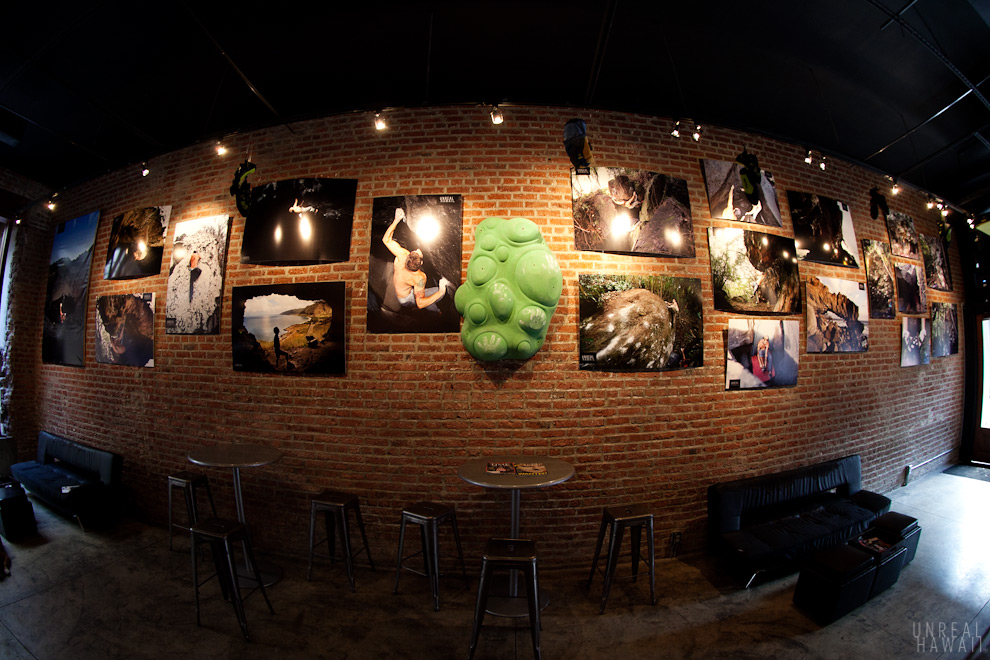 This is the Unreal Hawaii photo exhibition at Manifest. The exhibition dates are from October 19 through November 17, 2012.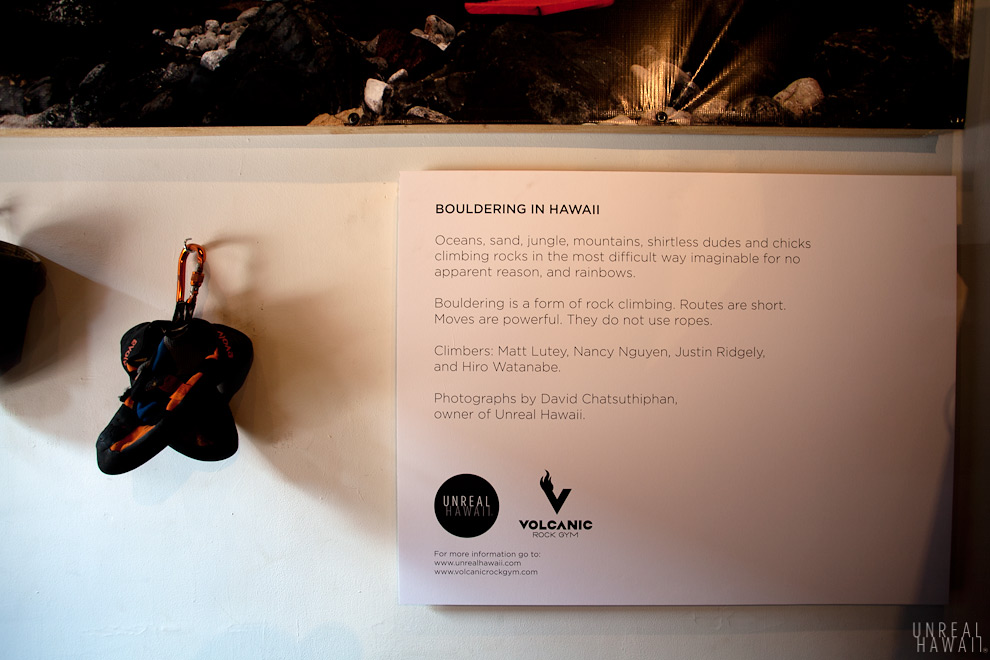 The title of the exhibition is "Bouldering in Hawaii."
Above
The Unreal Hawaii photo exhibition at Manifest, Honolulu.
There are 21 photos in all.
I recently partnered with Justin Ridgely (owner of Volcanic Rock Gym) to produce this photo exhibition. The goal of the exhibition is to expose the sport of bouldering to some people that might not have heard of it before.
Most of the photos were shot specifically for this exhibition. Some were from my archives.
If you are around Downtown Honolulu sometime before November 17, drop by and have a look. Manifest is located at 32 North Hotel Street. During the day they have excellent coffee. If going for pau hana (happy hour), they have a tasty cocktail menu.