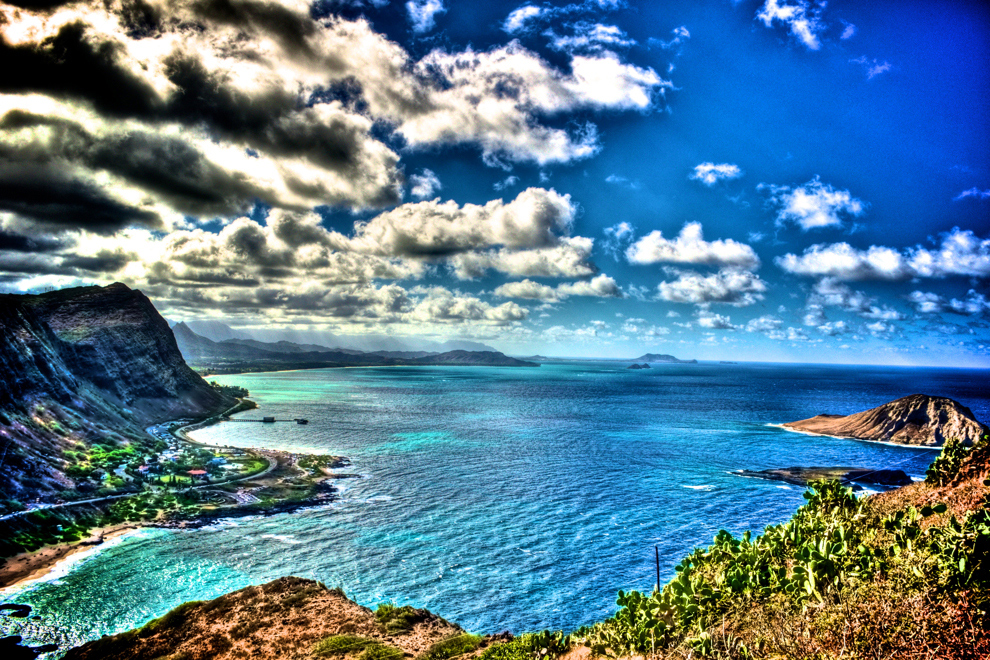 Above
View from the Makapu'u lighthouse.
Photographer: Howard Kang
My buddy Howard emailed this photo to me today. He's a dentist on Oahu and is super busy starting his own practice. Yet, he still manages to get outdoors and snap some amazing photos. This photo was taken on a Nikon D60. Howard takes three shots and brackets the exposure +2 and -2. That is, one shot has the exposure setting at 0, one has it at +2 and one has it at -2. Then he composites the three shots into an HDR (high dynamic range) photo using software called Photomatix.
This is post is just a tease. There will be much more of Howard's photography to come.