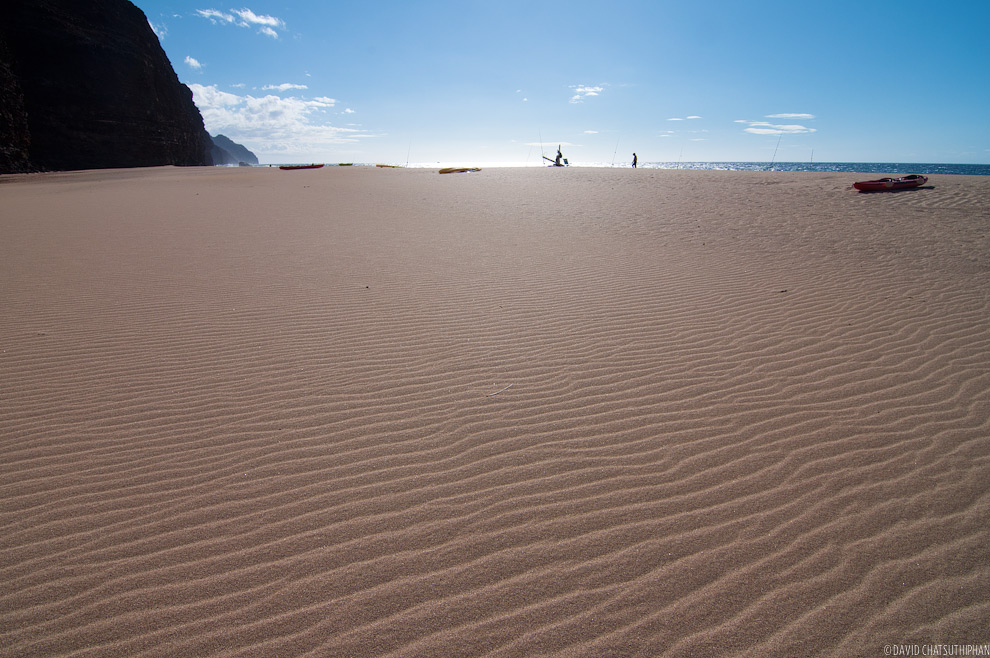 Strong winds during the day form lines in the sand.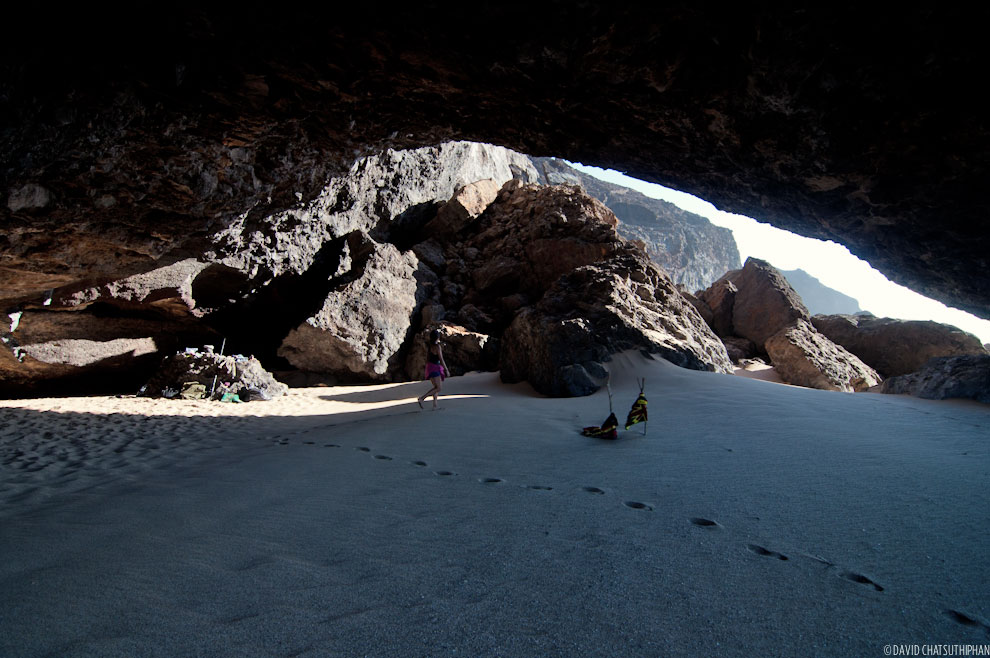 During the winter months, huge waves crash against the cliffs. The ocean engulfs the beach and carves caves into the young rock. In the summer, the caves offer shelter from the sun and wind.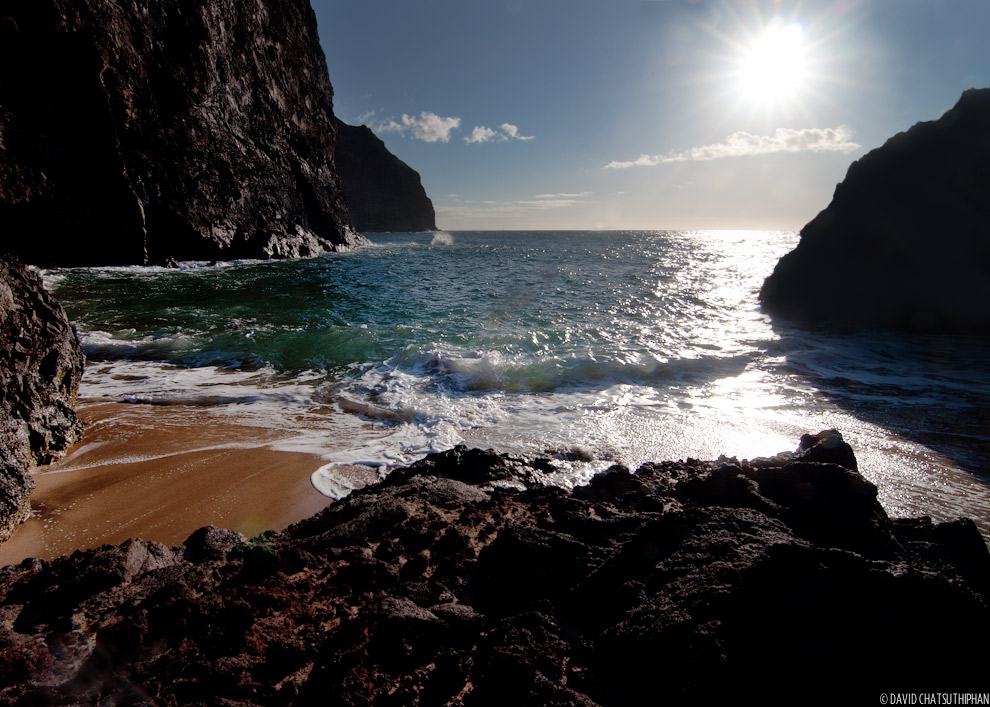 Walk along the Na Pali Coast to the end of the beach for an amazing view.
The Kalalau Series:

This is the final post in a five-part series on Kalalau. More from the series:
But, don't do what Cory's doing here … you'll give your friends a heart attack.
* * *
When I got back from Kalalau I went to get a haircut. I told Hayleen, the lady that cuts my hair, about my trip and she said that Kalalau was one of her favorite places. She didn't do the hike but she was able to see the Na Pali Coast from a cruise ship. She told me that when the ship got to Kalalau it slowed down and did a U-turn. Then they told everyone to go out on the observation deck. When Kalalau came into view the entire boat went silent. There was not a peep out of the couple thousand passengers on the deck. She said that even the babies were quiet. And then, after a few seconds passed, all you could hear was a barrage of *click-click-clicks* from cameras.
As you walk down the beach in Kalalau you feel like you're in a different world. This was my favorite part of the trip. We walked the beach both days we were in Kalalau. We tried to soak it in as much as possible knowing that it would be quite some time before we would ever return.