#1
Football games bring people together like no other sporting event. We don't have an NFL team in Hawaii, but we've got a really good c0llege team. When it's football season, the entire state rallies behind the University of Hawai'i Warriors. This weekend the Warriors played their final game of the season. Some friends put together a tailgate and I was able to check out my first ever UH game.
The stadium gates opened at 12:30pm and kickoff was at 5:30. We had plenty of time to do some serious tailgating on this warm December afternoon.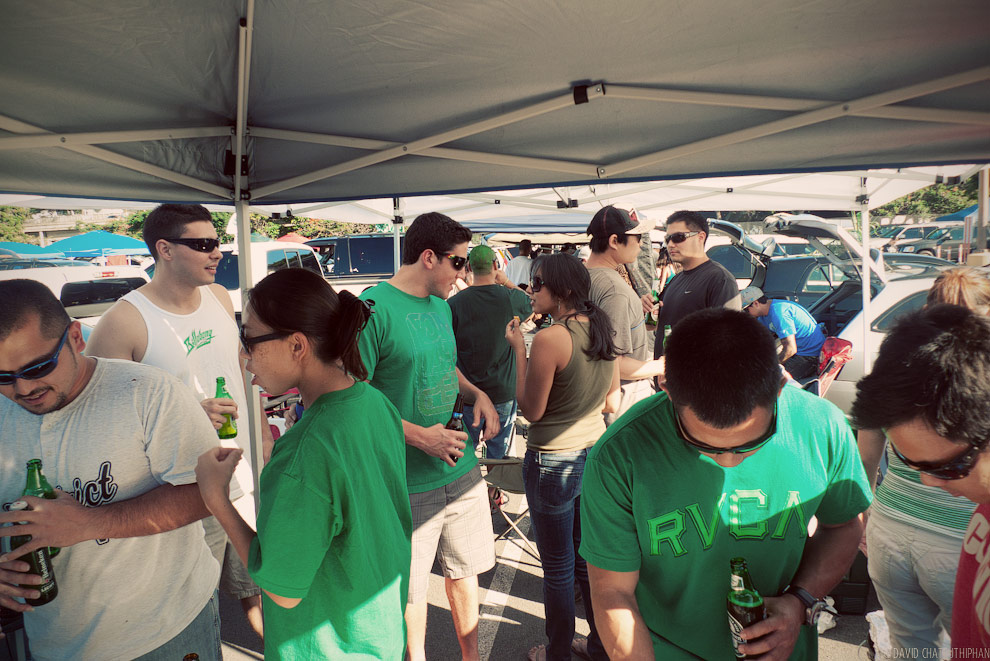 #2
I learned that the trick to a good tailgate is to get your group to meet up outside of the stadium and drive into the parking lot together. You'll want at least 5 or 6 cars. Park your cars back to back but leave a nice gap in between. Then set up your tents in that gap.
#3
There was just ridiculous amounts of food coming off this little grill.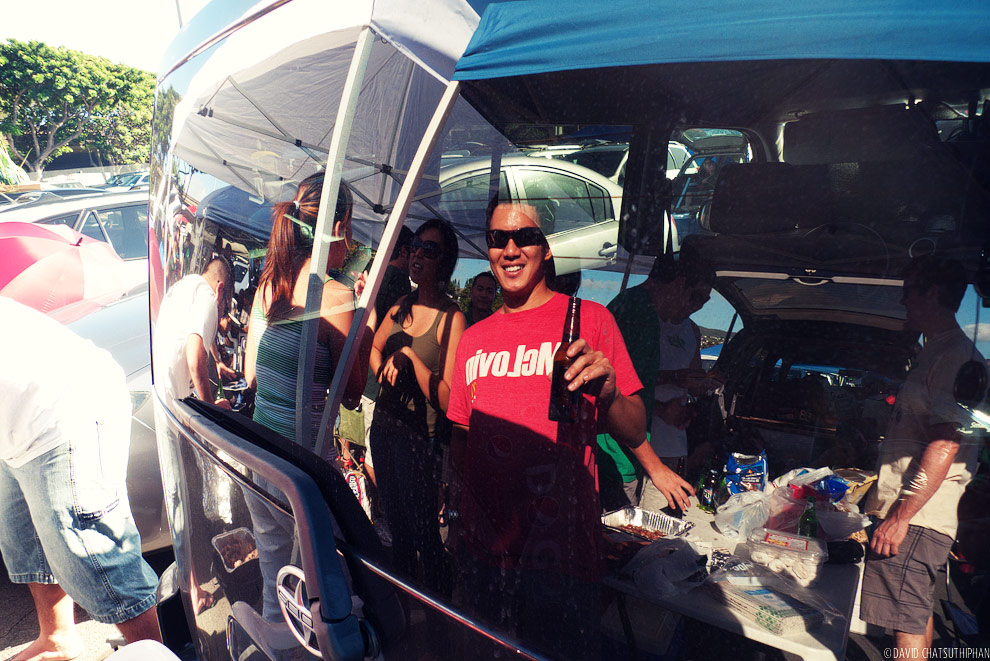 #4
It also helps when your friends have cars with cargo space…like this XB.
#5
Or a minivan.
#6
When the sun goes down, you'll know its time to hit the game. It's tough to get motivated to leave the comforts of the tailgate but you gotta go support the team.
#7
But first, corn. This stuff is awesome.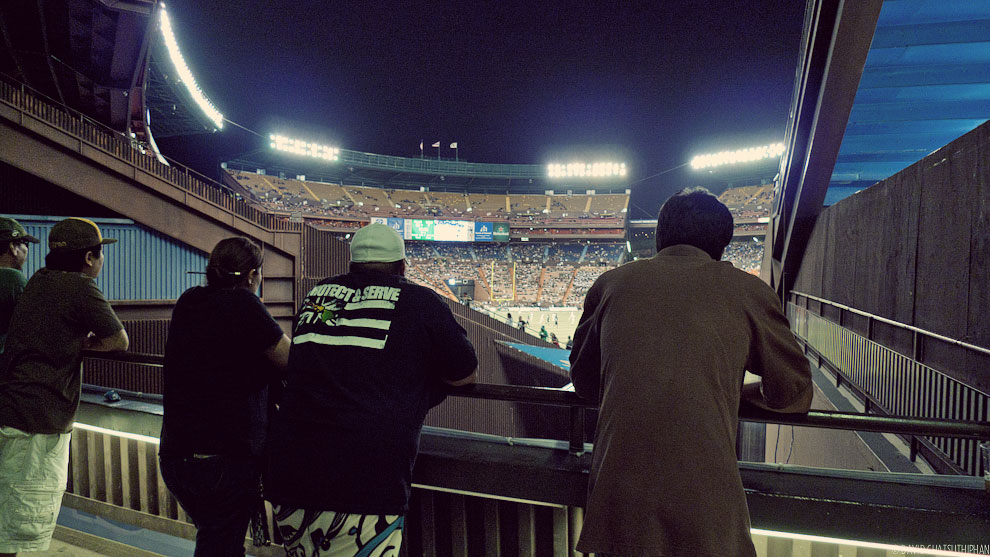 #8
There's a nice view from here, but our seats were higher up.
#9
We were up the ramp.
#10
I actually liked the view from this level. You can't see who's who that well but you can see plays develop better from this vantage point.
#11
Halftime.
#12
Nosebleed seats indeed.
#13
This game was a blowout (UH routed UNLV 59-21) so after the third quarter, we retreated back to the parking lot for more tailgating. You can hang out for about an hour after the game ends to wind down.