#1
Above
The edge of the sandbar.
Got a boat? Lucky you. I bet you come to the sandbar all the time. Me, I need to wait for an invite. But a couple of weeks ago I got to go. A few friends of friends are in the military and had licenses to rent the pontoon boats from the Kaneohe Bay Marine Corps Base.
The Kaneohe Bay Sandbar is a raised strip of land in the middle of the bay. At high tide, the water is just above the waist and at low tide the sand is completely exposed. Being out here is like a day on the beach except you're out in the middle of the ocean.
#2
There are two boat rental times 8am and noon. To make the most of the day we got on base in the morning.
#3
It only takes about 10 minutes (maybe less) to get to the sandbar.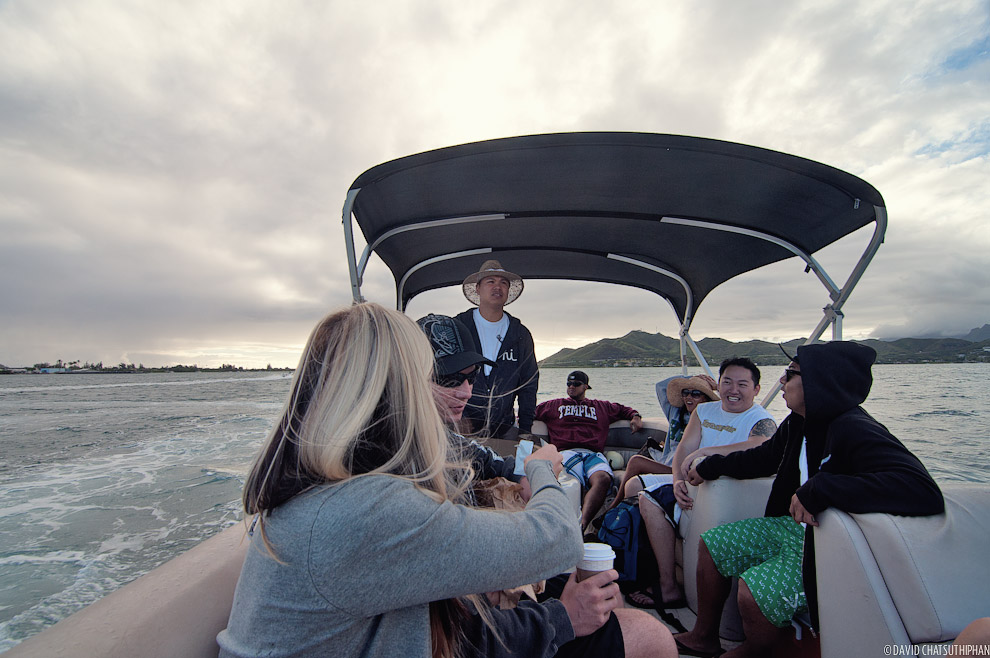 #4
You can have 10 people per boat.
#5
Almost there now.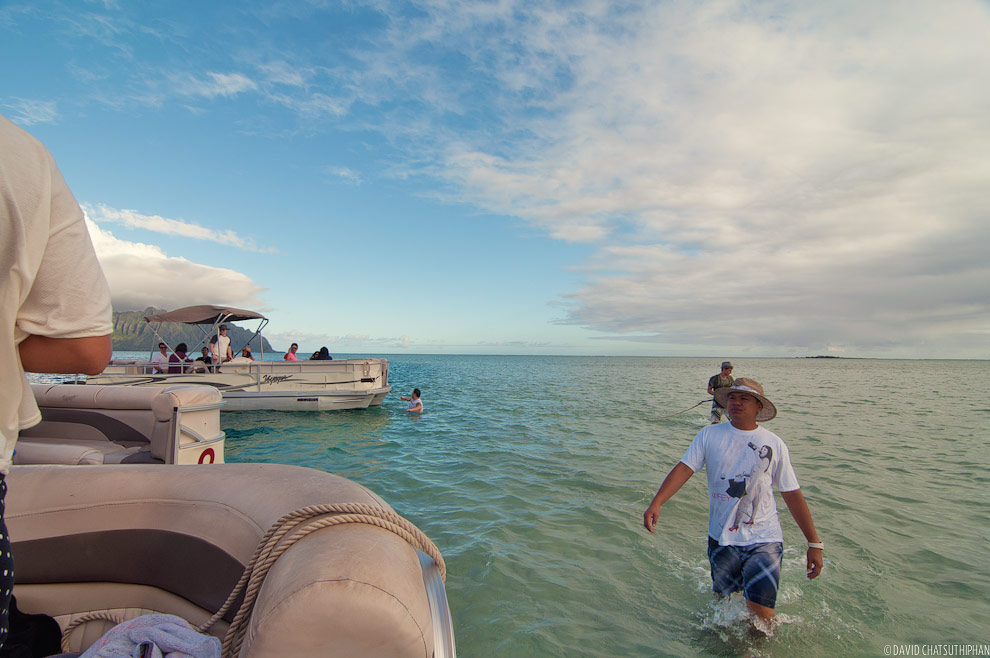 #6
You park the boat right were you start seeing land and drop anchor.
#7
#8
#9
Hat's are advised. And tons of sunblock.
#10
Now sit back and enjoy your refreshments.
#11
A football is also a must.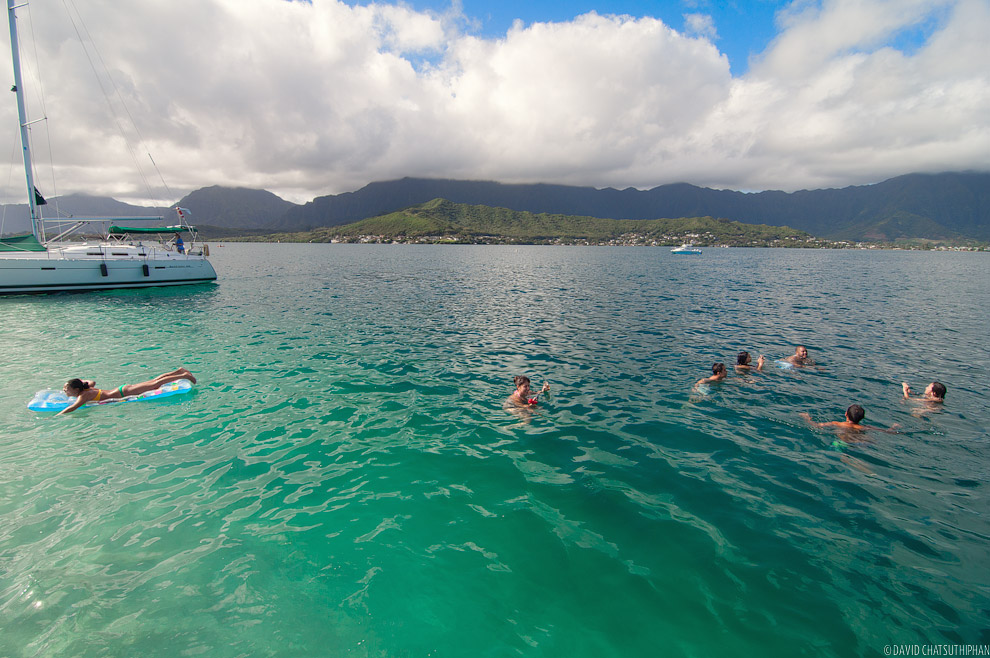 #12
You can see where the water starts to get deep. I hear there's hammerhead sharks in the bay but no one seemed to mind.
#13
It would be cool to have friend with a boat like that one.
#14
So this is the sandbar. You hang out on the boat, stand around on the sand, have some food and drinks and get plenty sun.
#15
And do this.
#16
Three full boats = 30 people.
#17
When it's time to go just push off.
#18
And enjoy the ride back.
#19
Or, take a nap.
See also: