#1
Above
The moon rises perfectly between two spires.
We traveled to Kalalau during a full moon.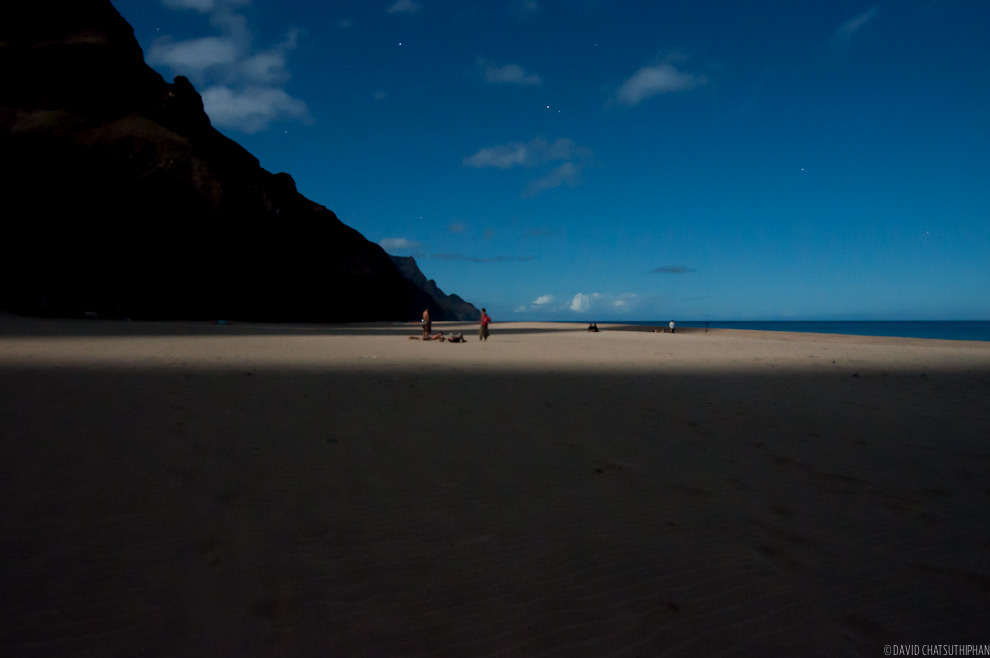 #2
That decision proved to be well-founded.
#3
The Kalalau Series:

This post is the second in a five-part series on Kalalau. More from the series:
Sitting on Kalalau Beach in the brightest moonlight I've ever seen was not bad, not bad at all.
Here's the thing though, just because you are there during the full moon, there's no guarantee you'll get to see it. Hawaii weather being Hawaii weather, clouds can hamper your view at any time. (Like during the Super Full Moon, or when we hiked up the Haiku Stairs for the full moon.) And in fact, two out of the three nights we were there, the sky was cloudy.
But on the first night of our stay, which was the day before the official full moon of July, we were treated to clear skies. It was a wonderful reward for completing the grueling 11-mile trek to get here.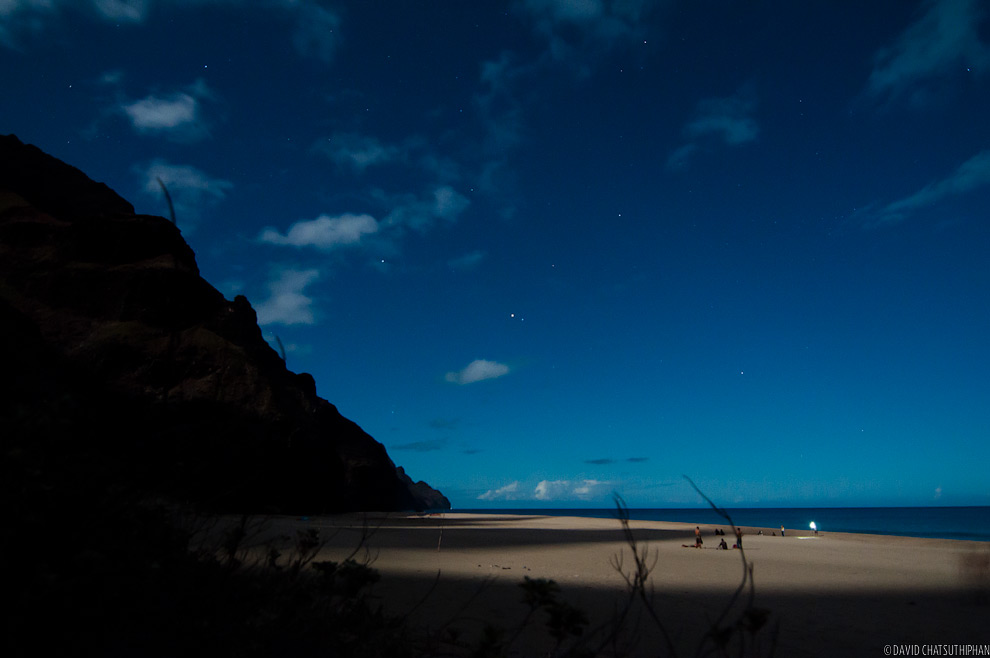 #4
As the moon rises, the moonlight casts shadows that outline the distinctive peaks of the mountains surrounding Kalalau Valley. The moon is so bright that it looks like someone is shining huge spotlights on the beach. That bright light on the beach is a headlamp.
#5
The moon is so bright you can start to see the green colors of the mountains.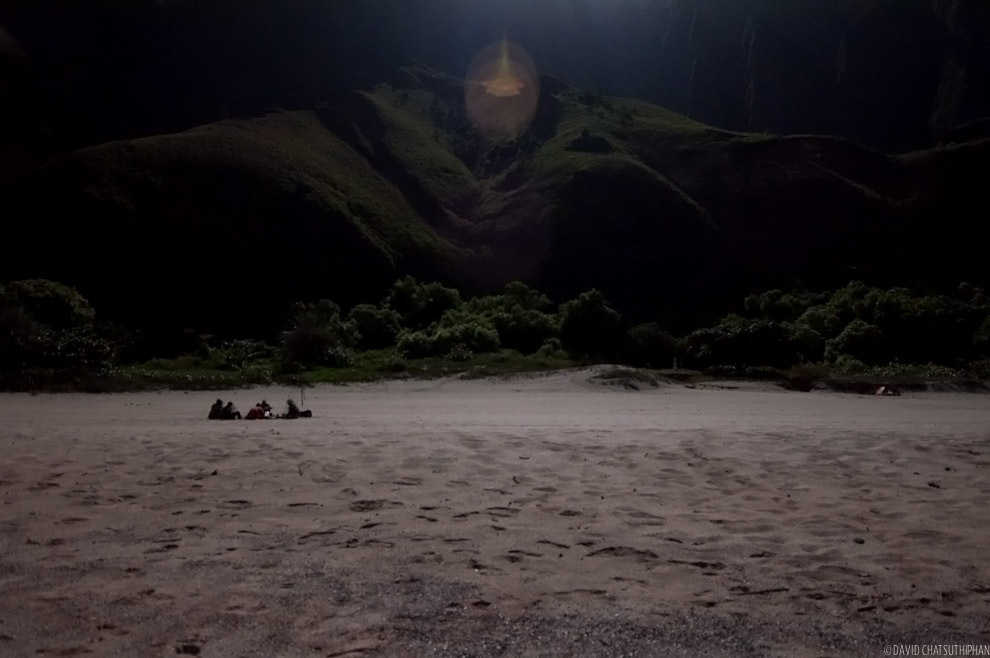 #6
We weren't the only ones on the beach. There were many other groups enjoying the surreal surroundings.
#7
All I could think during this moment was "I can't believe I'm out here right now." It was unreal.
#8
We spent a lot of time taking pictures to document this moment.
#9
We smoked cigars and talked story.
The Kalalau Series
This is the second post in a 5-part series on Kalalau. See more from this series: