#1
This is T.K. Hinshaw.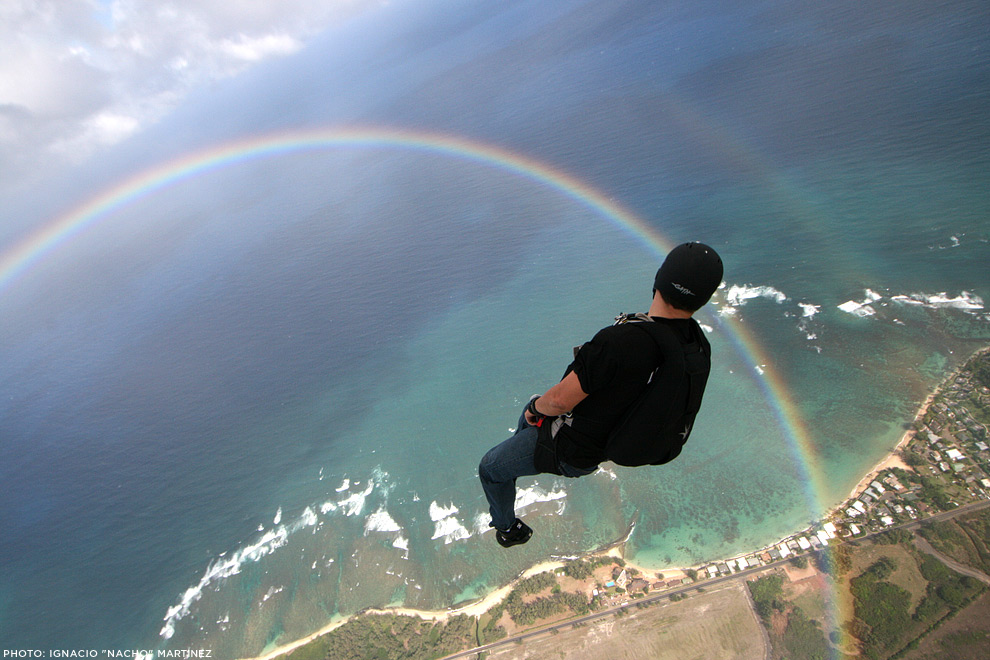 #2
He's a local skydiver, BASE jumper and speed flyer. He's also Manager; AFF & Tandem-Instructor and Private Pilot at Skydive Hawaii.
#3
Here, we get to see what it looks like when you skydive above a rainbow.
#4
Above
T.K. Hinshaw jumps into a rainbow on the North Shore of Oahu, Hawaii.
Hawaii is known as one of the best places to go skydiving because of the epic views. From that high up you can see the entire island. And apparently, sometimes you get to jump through a rainbow.
I've jumped with Skydive Hawaii twice. I was stoked with the photos I got from my jump, but these pics of T.K. are on another level.
Photos by: Ignacio "Nacho" Martinez.
See more: