#1
A veiny tree offers plenty shade.
#2
Above
Photos from The Contemporary Museum in Honolulu, Hawaii.
A garden sculpture / bench.
There's a small museum tucked away up in Makiki Heights. You can come here to check out the art in the gallery, grab a cup of coffee or eat lunch. You can also simply walk around the premises and take pictures. That's what we did.
It's a nice place to start your day on a weekend.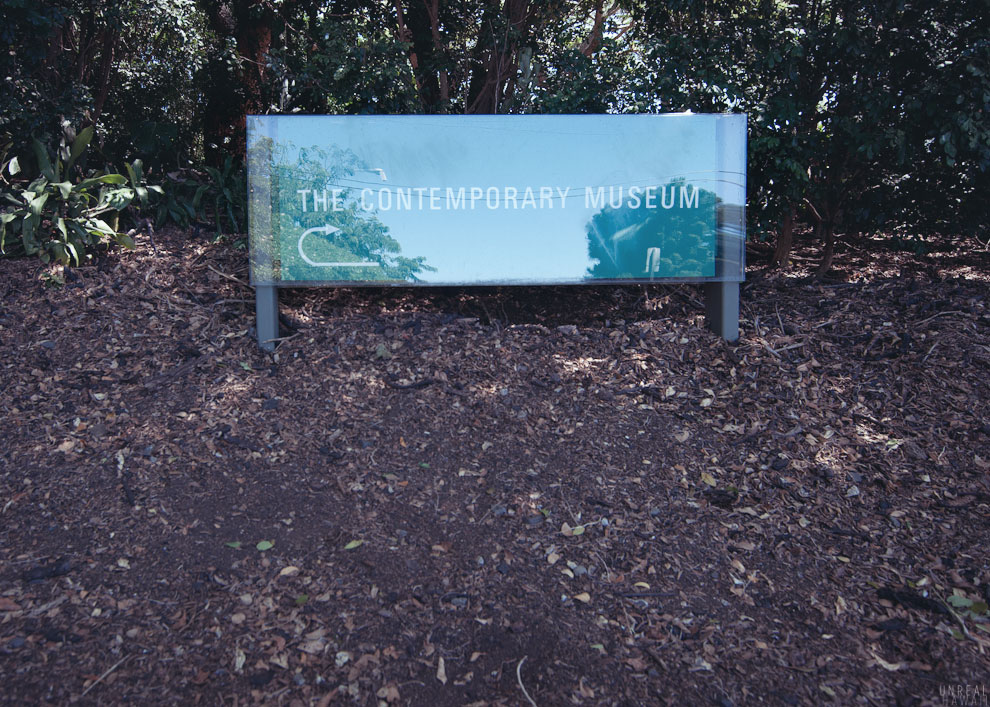 #3
The Contemporary Museum sign on Makiki Heights Drive.
#4
Part of the Darren Waterston: Forest Eater exhibit.
#5
The Contemporary Cafe. A small cafe with a tasty lunch menu and strong coffee.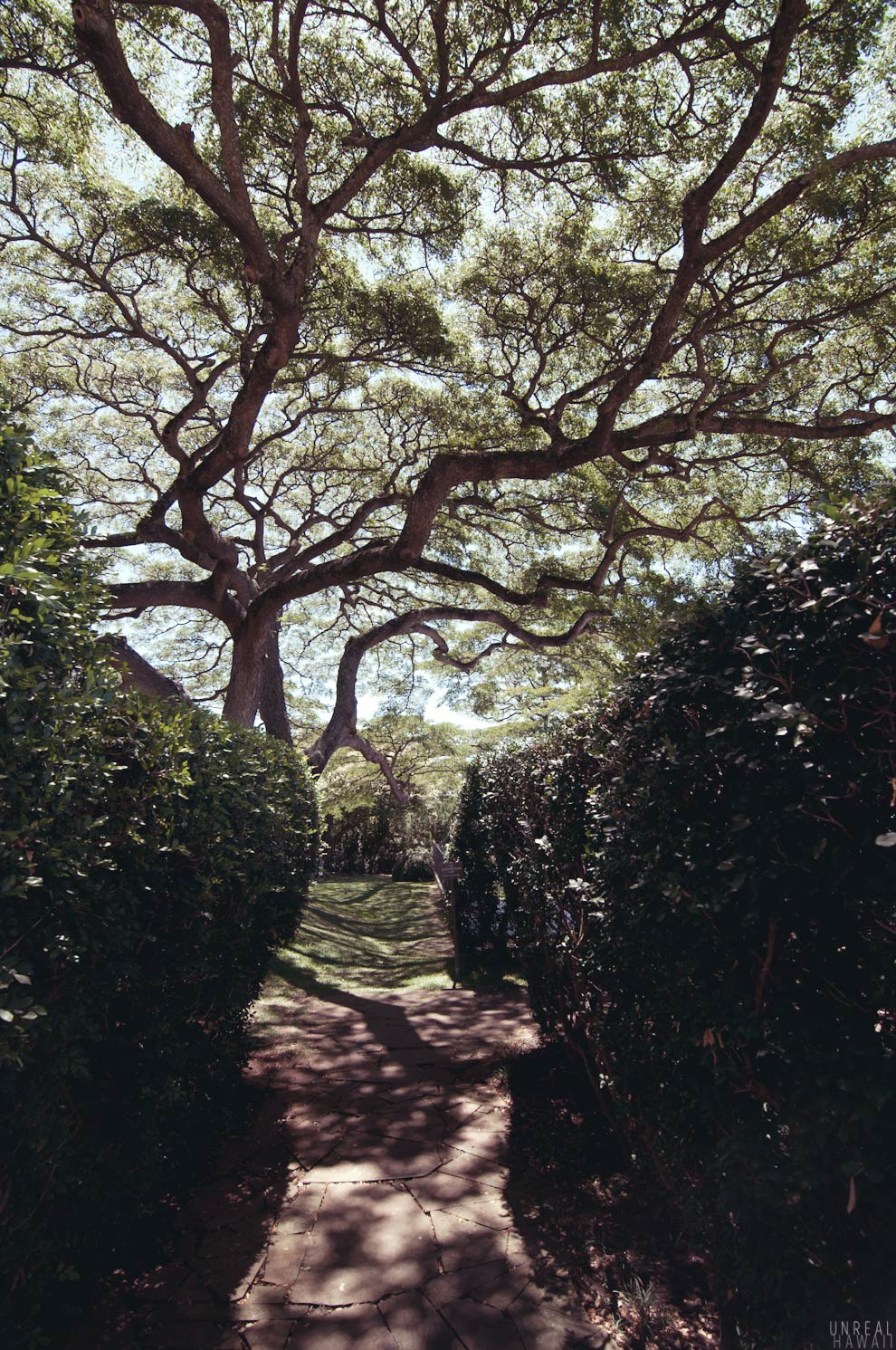 #6
The path leading to the garden.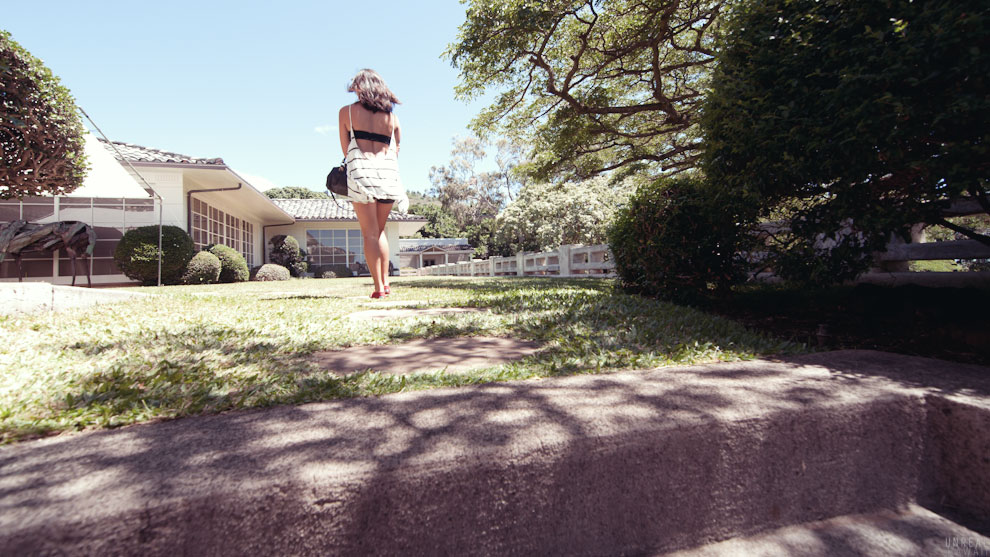 #7
The lawn.
#8
Perfect spot for a picnic.
#9
An installation of mirrors creates a dizzying effect.
#10
A view of the grounds looking towards Waikiki.
#11
Stairs.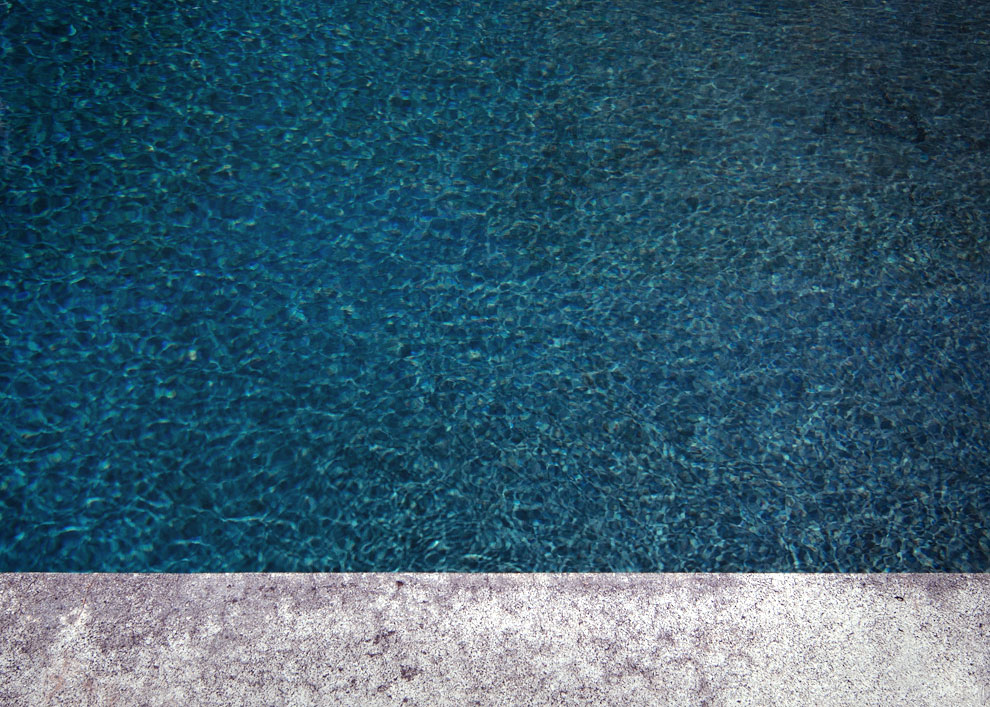 #12
The pool.
#13
You can walk through a small botanical gardens.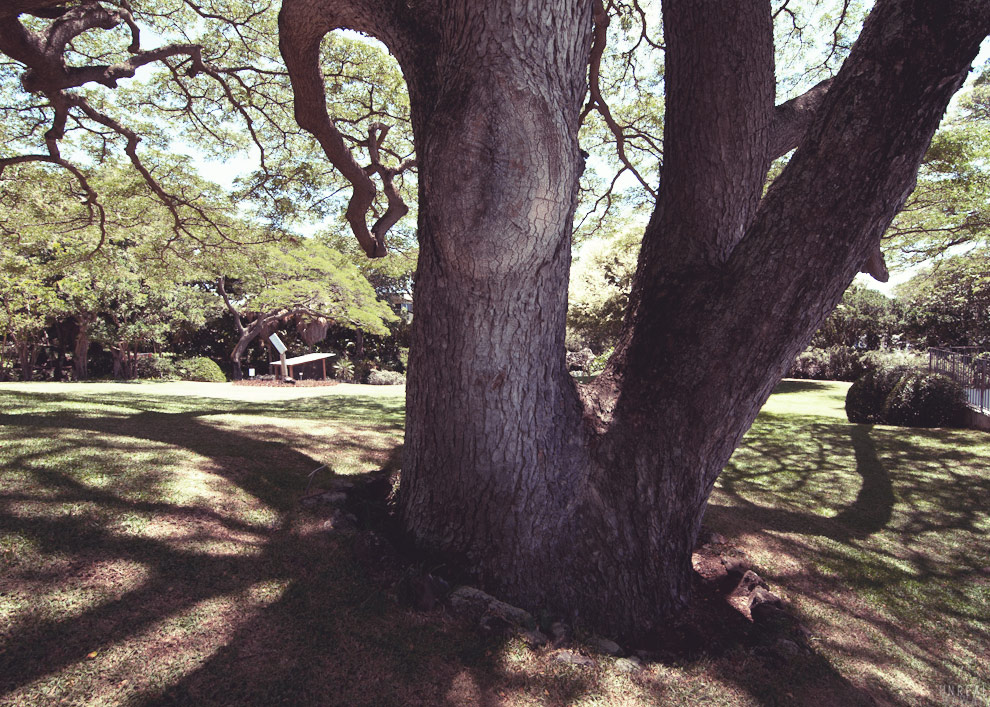 #14
Branches create tentacle-like shadows.
#15
Textures abound at the museum.
#16
Lawn art moves in perpetual motion.
See also: