#1
The temple sits at the base of the Koolau Mountains in Kahaluu (East Oahu).
#2
It's one of the best places to snap photos of koi.
#3
Above
The Byodo-In Temple in Kahaluu, Windward Oahu.
There are ornamental details all over the place.
* * *
If you like photowalking, you can't go wrong making a visit to the Byodo-In. The temple sits at the back of a mortuary called the Valley of the Temples. It's a replica of an ancient temple in Japan of the same name. This was my first time visiting the temple.
You can spend an hour or so walking around taking pictures. Once you start paying attention to all the details, you can find some very interesting compositions.
Get a new dSLR recently? The Byodo-In is a perfect spot to come practice your skills.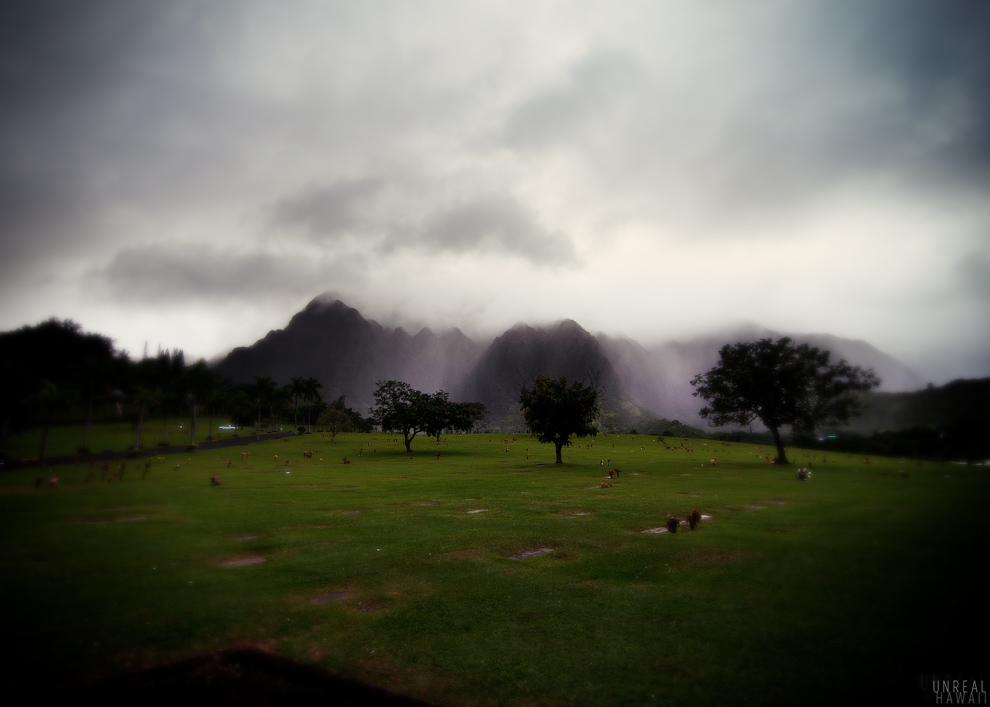 #4
Mist rises up over the mountain behind the Valley of the Temples Memorial Park.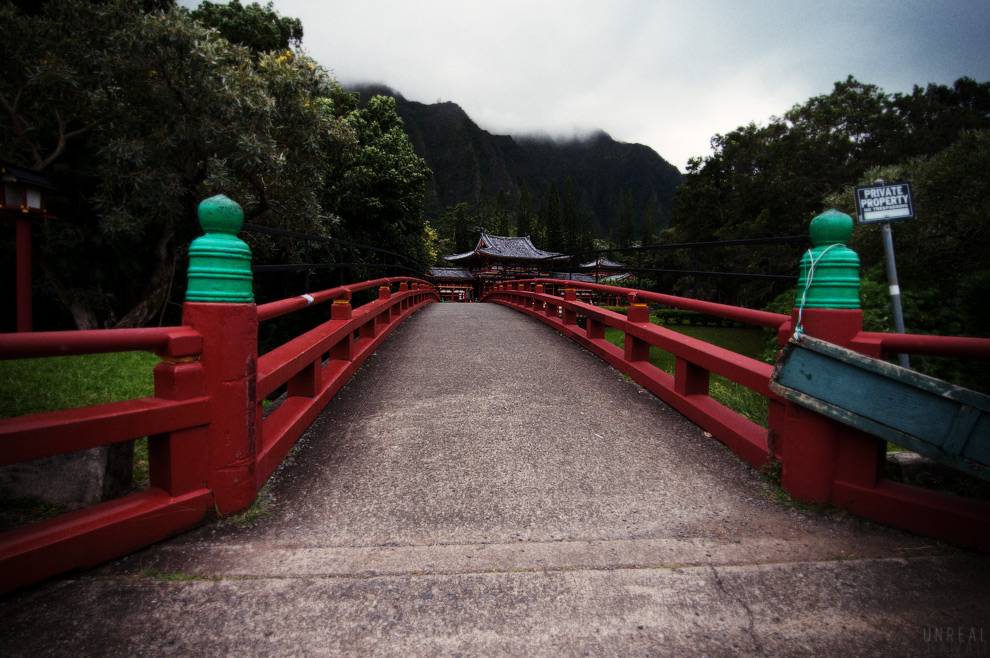 #5
The dramatic entrance to the temple grounds.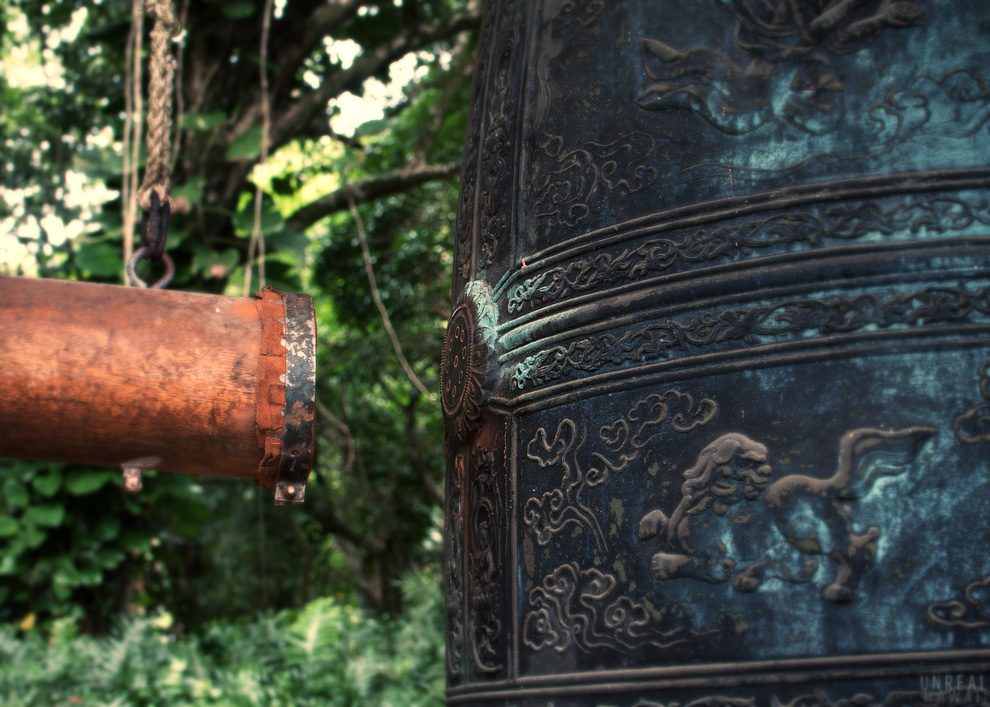 #6
Ring the bell when you enter the grounds.
#7
Don't forget to leave a buck or two donation.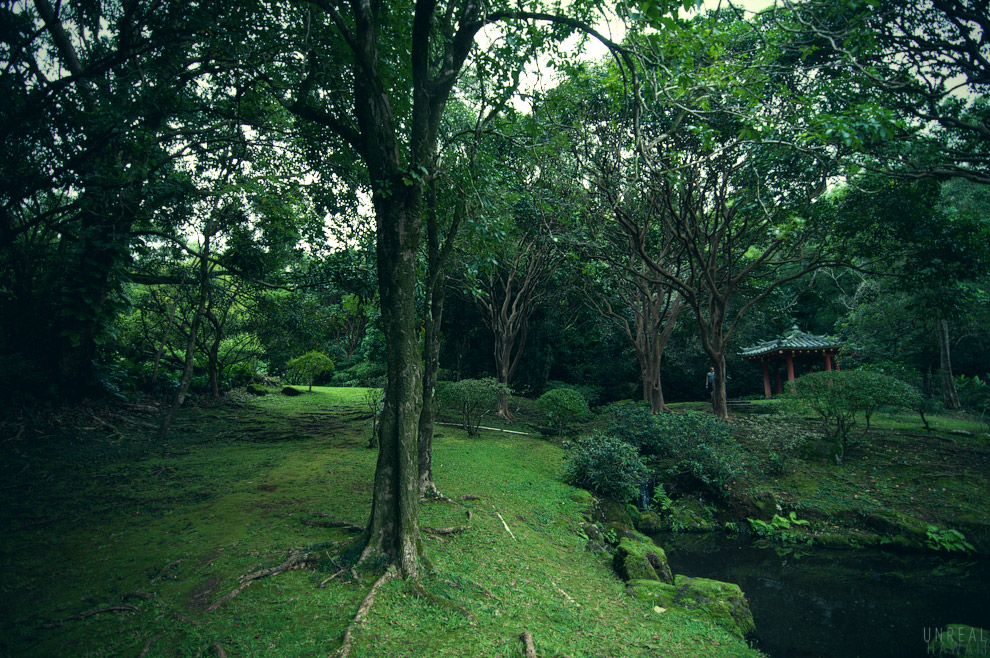 #8
Follow the stream to Meditation Pavilion.
#9
Trees surround the pavilion.
#10
If you plan on meditating here you better bring some mosquito repellent.
#11
Tall trees behind the temple.
#12
The facade of the Byodo-In.
#13
Explore the inside of the temple.
#14
The nine-foot "Lotus" Buddha inside the Byodo-In Temple.
#15
A tree sits in front of other trees.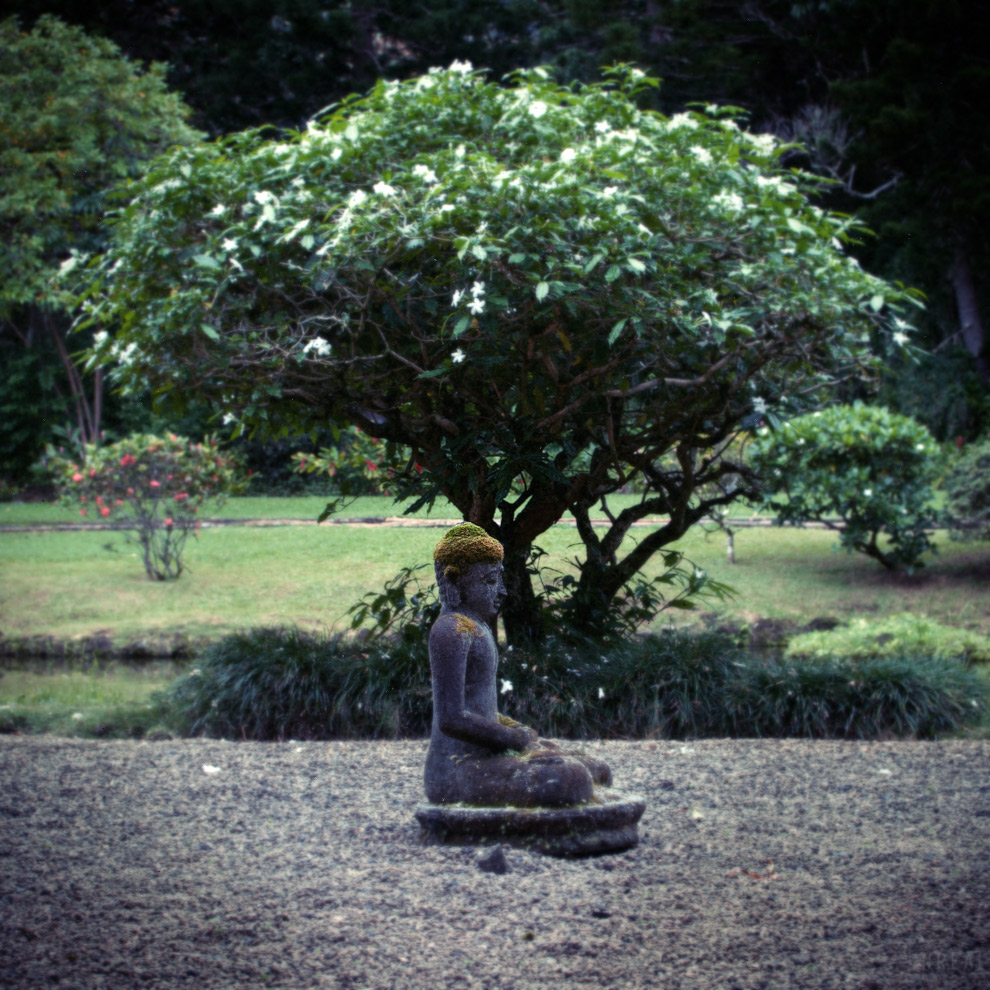 #16
Little Buddha.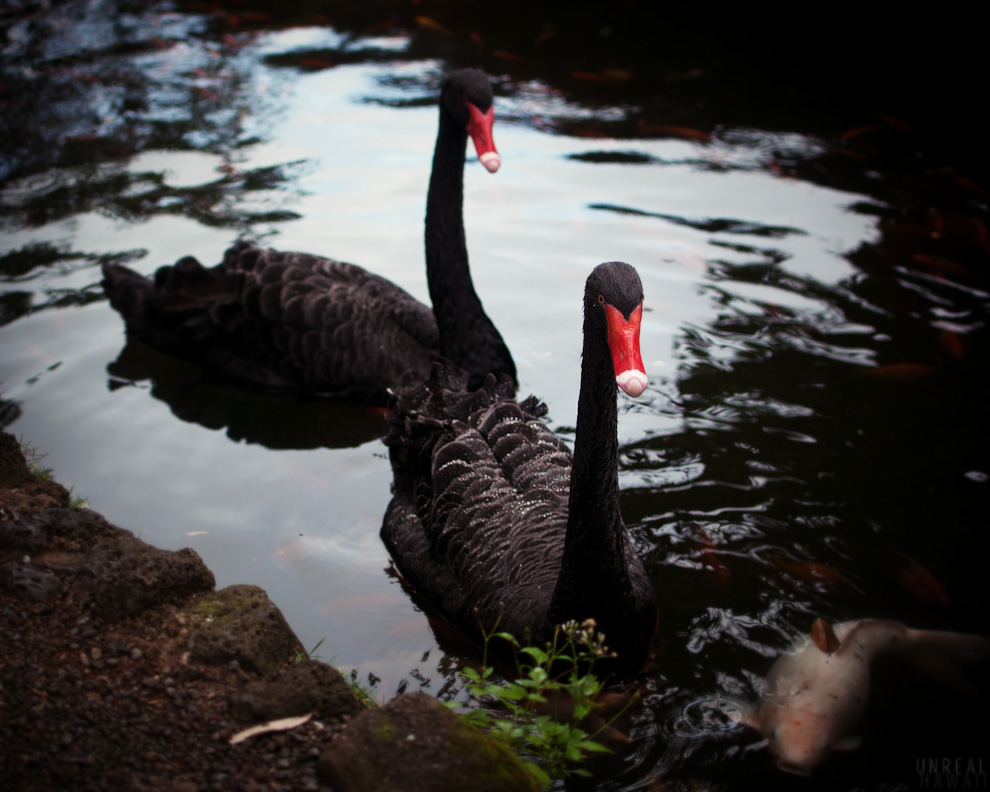 #17
Black swans swim above koi. They will come up to you expecting you to feed them.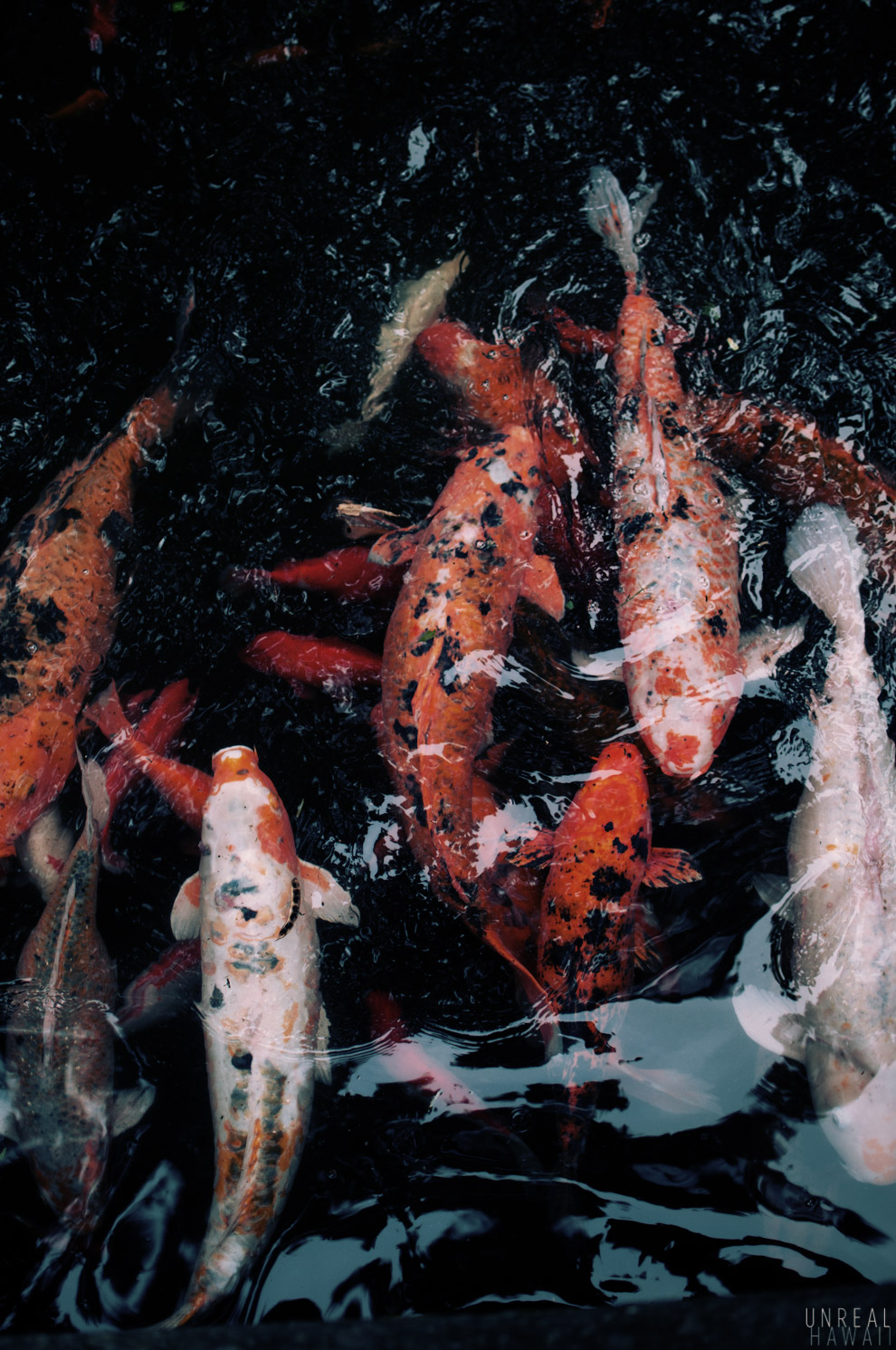 #18
Koi feed in a frenzy. Some kids were feeding them. These guys are massive.
#19
From what I've read, the Byodo-In is more of a monument than a place of worship. It was built to commemorate the 100 year anniversary of Japanese immigrants in Hawaii. It's a popular tourist destination and often used as a location for photo, television and film shoots. Just be aware, if you want to do any professional photo shoots here, you'll have to get permission from the temple and pay a fee.
See also: