#1
This is photo was taken by Kevin Ford.
#2
Kevin photographs people.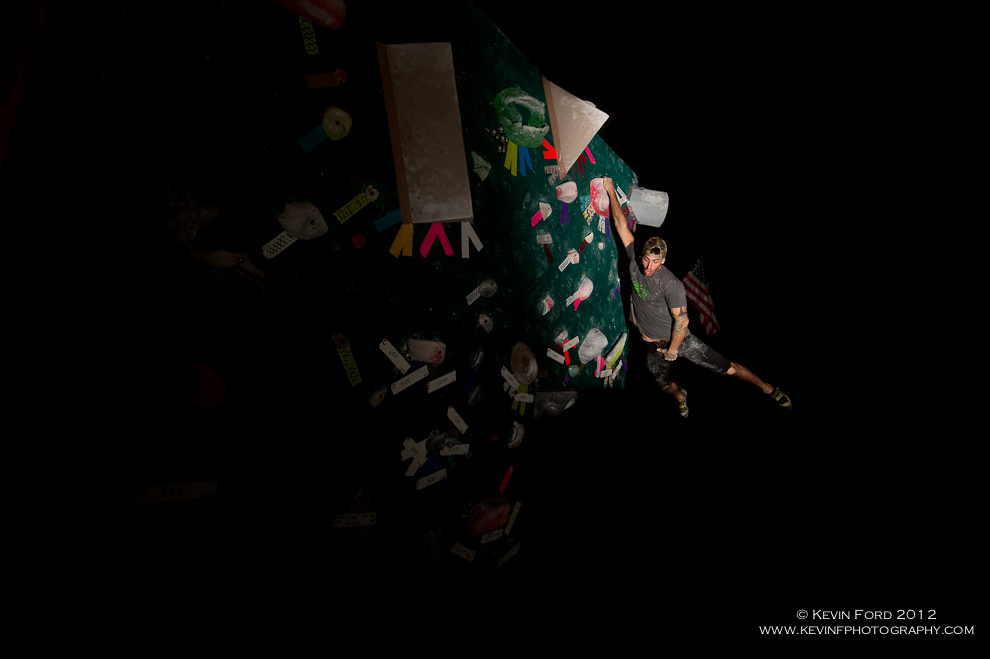 #3
Above
1) Eric climbing the Moke. 2) Harry Larson at Oz. 3) Phil Langford at Volcanic Rock Gym.
He's an up-and-coming photographer with talent.
I know Kevin from the rock climbing gym here in Hawaii. Over the past few months Kevin has been building his photography portfolio. Much of it involved shooting photos of our rock climbing friends in Hawaii. Kevin doesn't only shoot rock climbers though. His passion is photographing people in all types of environments. Kevin just launched his website KevinFPhotography.com and you can see his breadth of work there.
In this post, it's my privilege to share a selection of Kevin Ford's photos with you.
#4
Justin Ridgely (left) and Matt Lutey (right) at the Bunker Boulders.
#5
Hiro Watanabe on Angel's Boulder.
#6
Hiro at OZ and Angel's Boulder.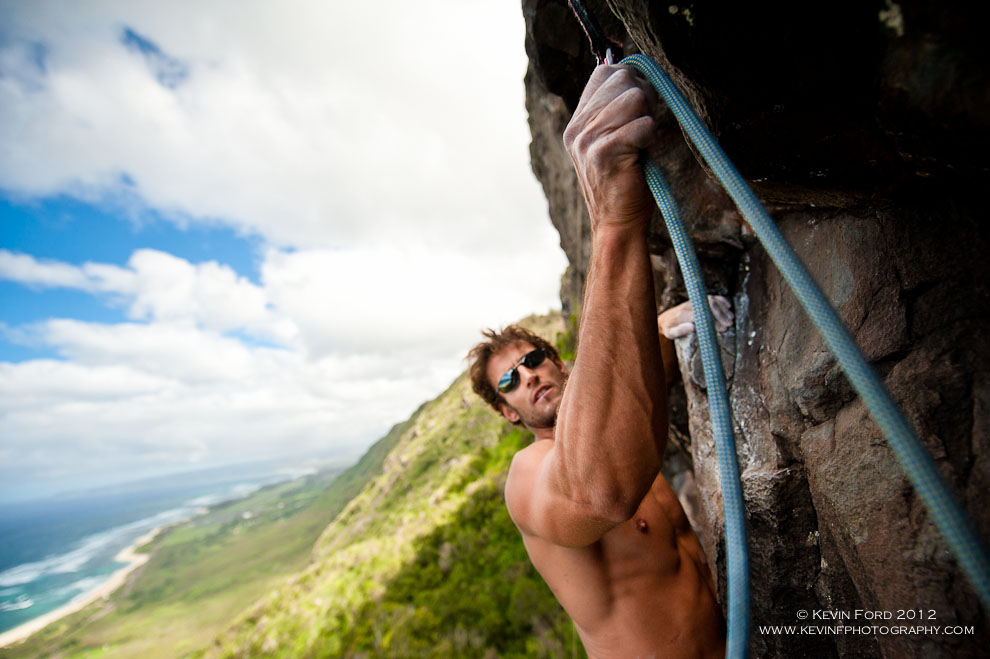 #7
Eric lead climbing the Moke.
#8
Matt and Nancy (left) and Ian (right) at the Moke.
#9
Ian lead climbing the Moke.
#10
Nancy Nguyen, an awesome female rock climber in Hawaii, at Zombie Meadows.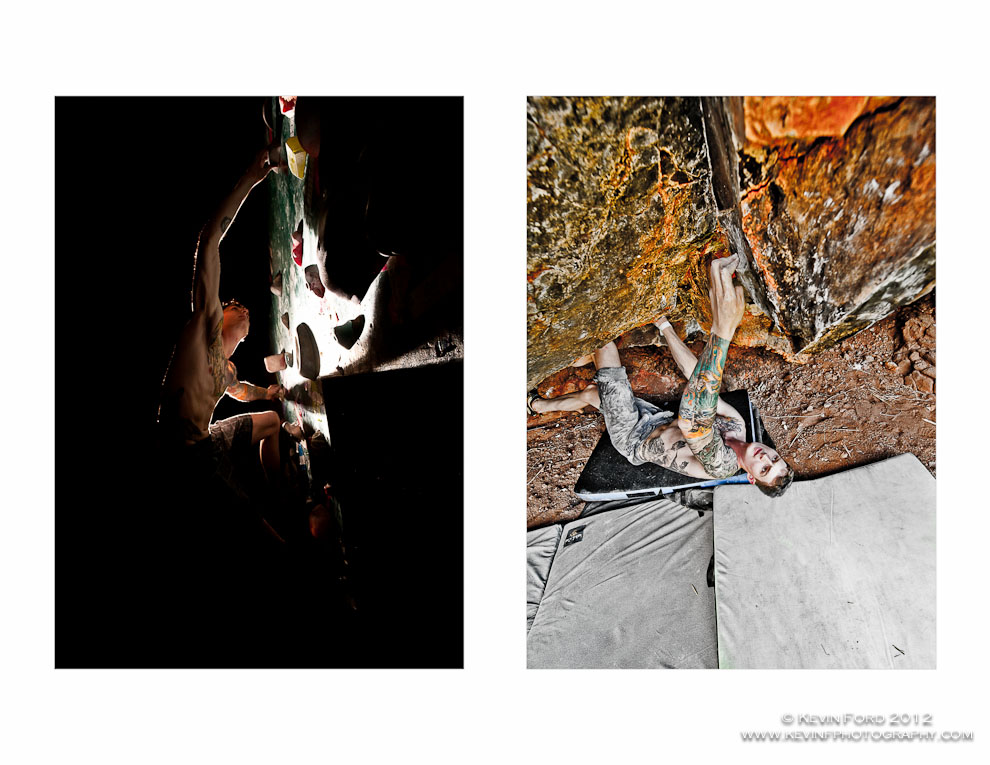 #11
Harry at Volcanic Rock Gym and OZ.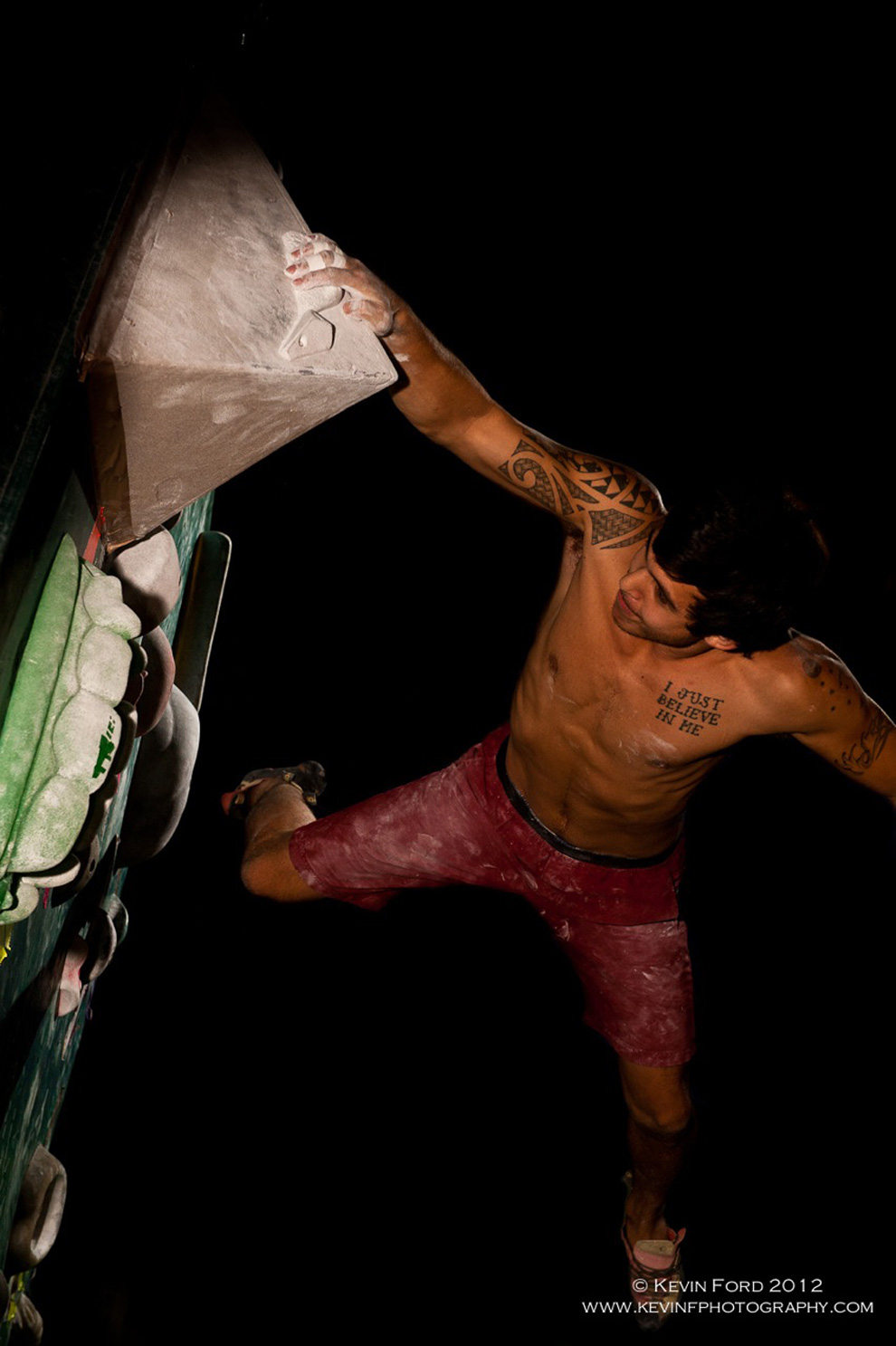 #12
Hiro hitting a dyno at Volcanic Rock Gym.
#13
Justin hitting a huge dyno at Volcanic Rock Gym.
#14
Dennis sticks a dyno at Volcanic Rock Gym.
#15
That's me.
#16
Justin bending like a scorpion.
#17
Harry Larson inspects holds at OZ.
#18
Justin Ridgely spotting the cactus at OZ.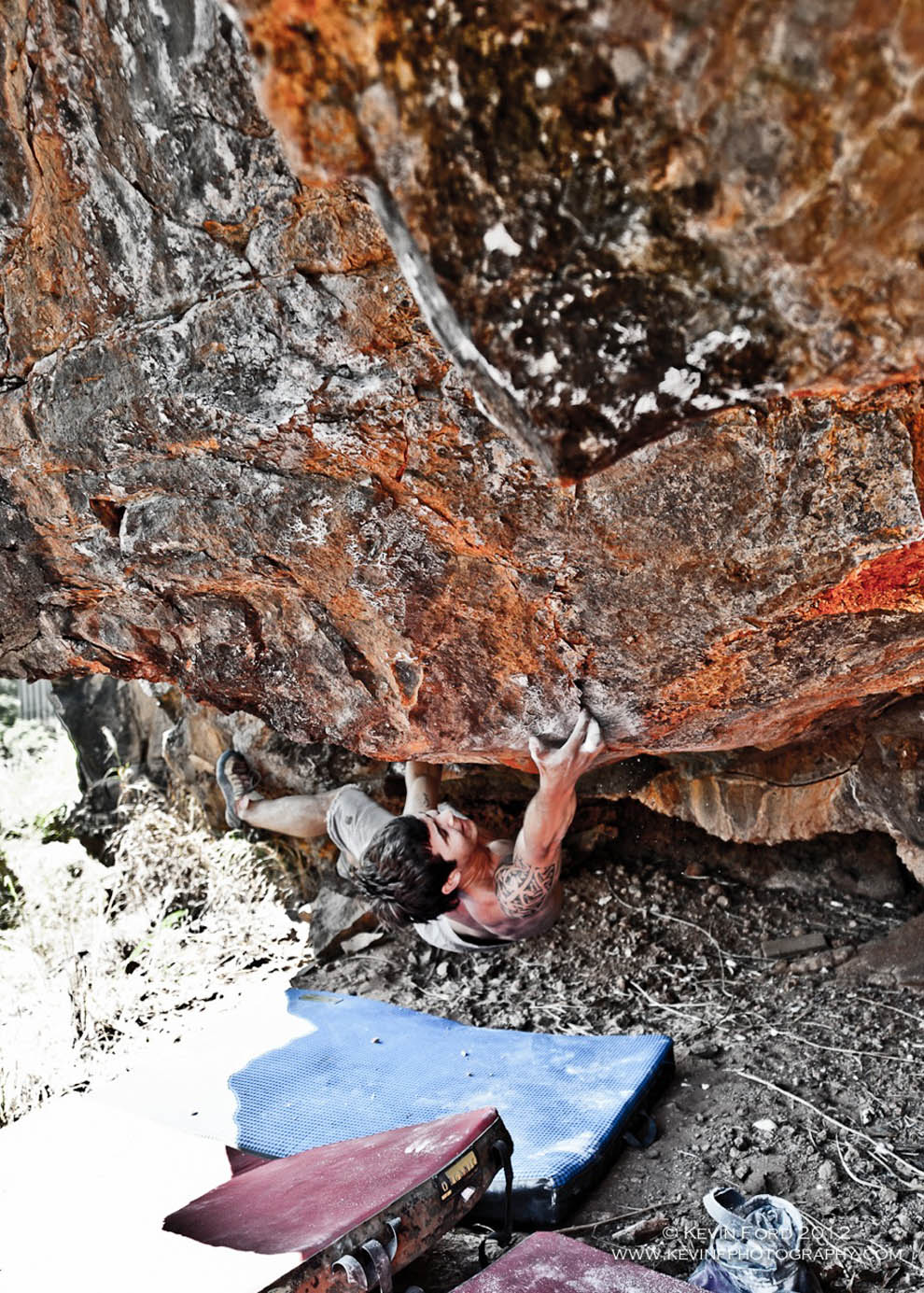 #19
Hiro Watanabe starting a problem at OZ.
More about Kevin Ford:

If you would like to get in touch with any of the climbers you see pictured here, feel free to contact me here or contact Volcanic Rock Gym.