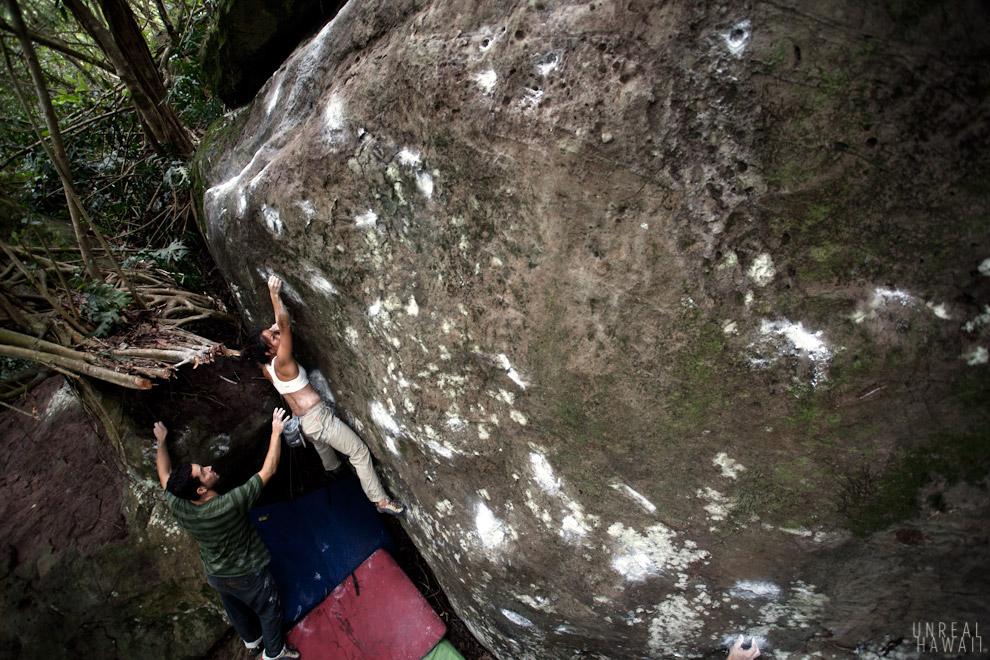 #1
A few months ago a new bouldering spot was found somewhere in the forest on Oahu.

#2
One of the boulders is massive with just slivers for hand holds.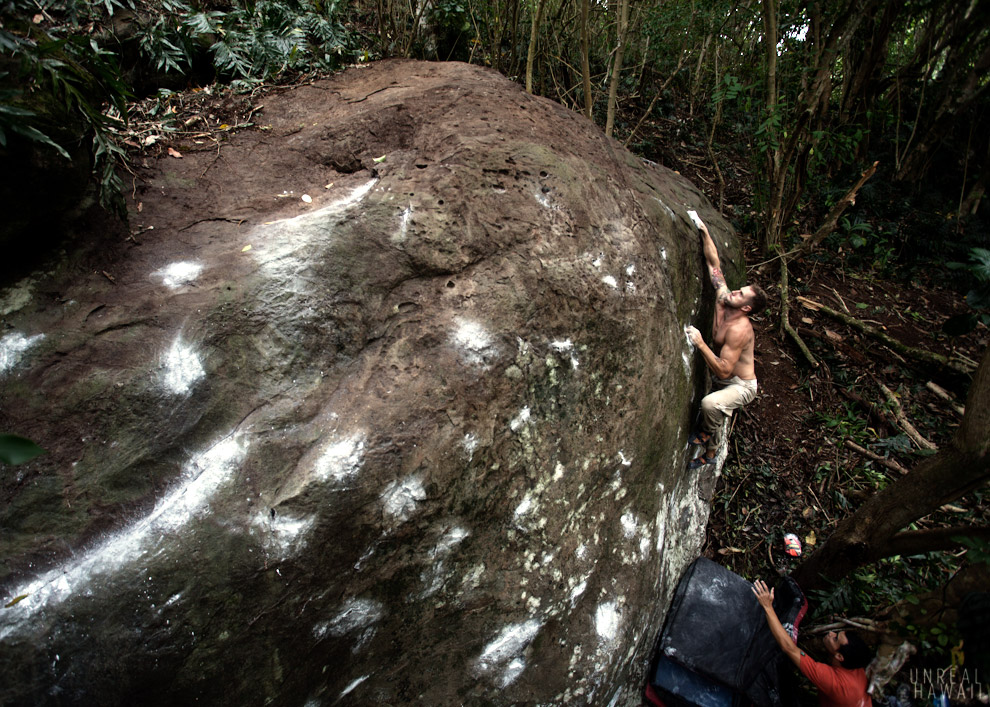 #3
Above
Hawaii rock climbers explore a new bouldering spot on Oahu.
This place is called the Boar's Nest.
There are many boulders in this area but on this session, I cruised out here with a bunch of Hawaii rock climbers to define some bouldering routes, or "problems," on the massive one. It's the size of a house.


#4
Before we could do any climbing, we had to do some brushing. Being that this is a rock in the forest, it's covered in dirt. The crew looks for potential hand and foot holds on the rock and brushes them clean.

#5
Those little cracks and holes can be used as finger holds.

#6
Matt drops down from a rope to safely inspect the top portion of the boulder.

#7
Ben brushes off the part of the smaller boulder that would be used for "topping out."

#8
Nancy ropes up as well.

#9
With the boulder being so tall, we needed several crash pads.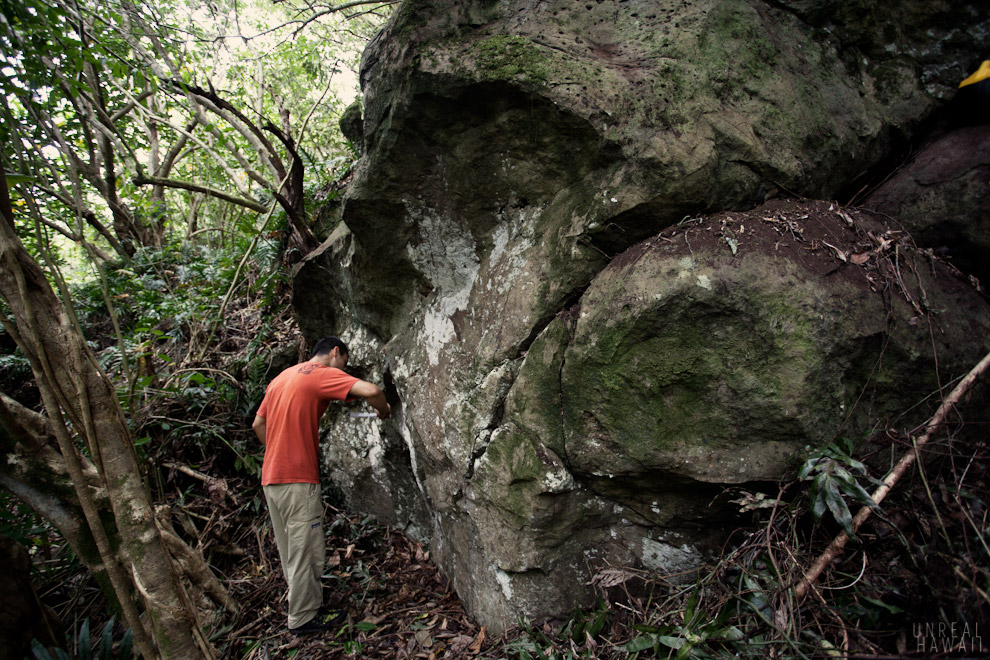 #10
Nick cleans off some holds on a smaller boulder.

#11
With the boulders cleaned up, the crew starts creating routes.

#12
Justin spots Nancy as she holds on to some tiny crimpers.

#13
Nancy reaches for a hold.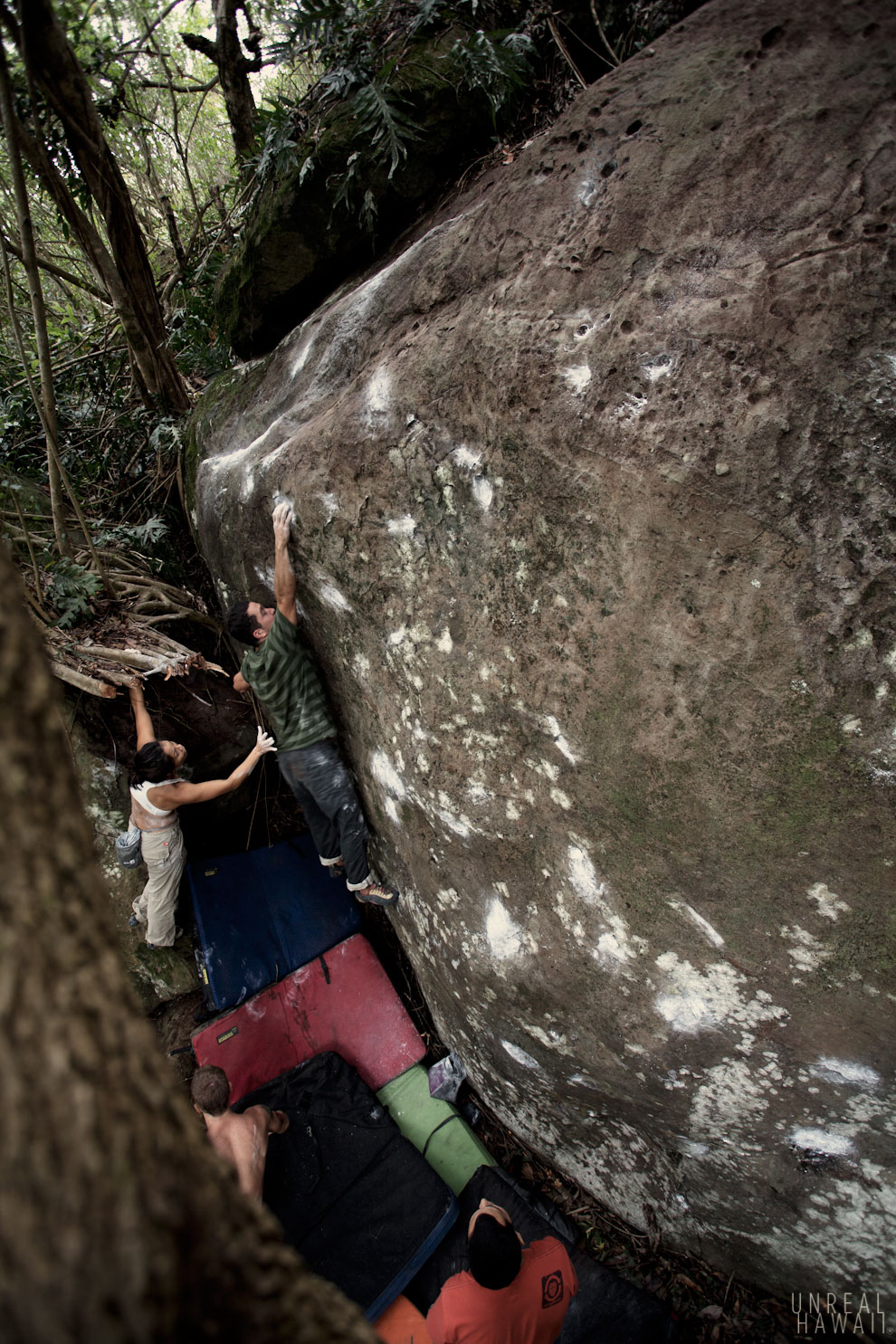 #14
Matt attempts a new route.

#15
He was the only person to complete on this day getting the FA (FA = first ascent).

#16
Some holds broke off on the following attempts so the problem is now more difficult. Nonetheless, Nick thoroughly enjoys the art of spotting.

#17
Duc sit starts the smaller boulder. Those tic marks indicate that that chunk of rock is about to break off.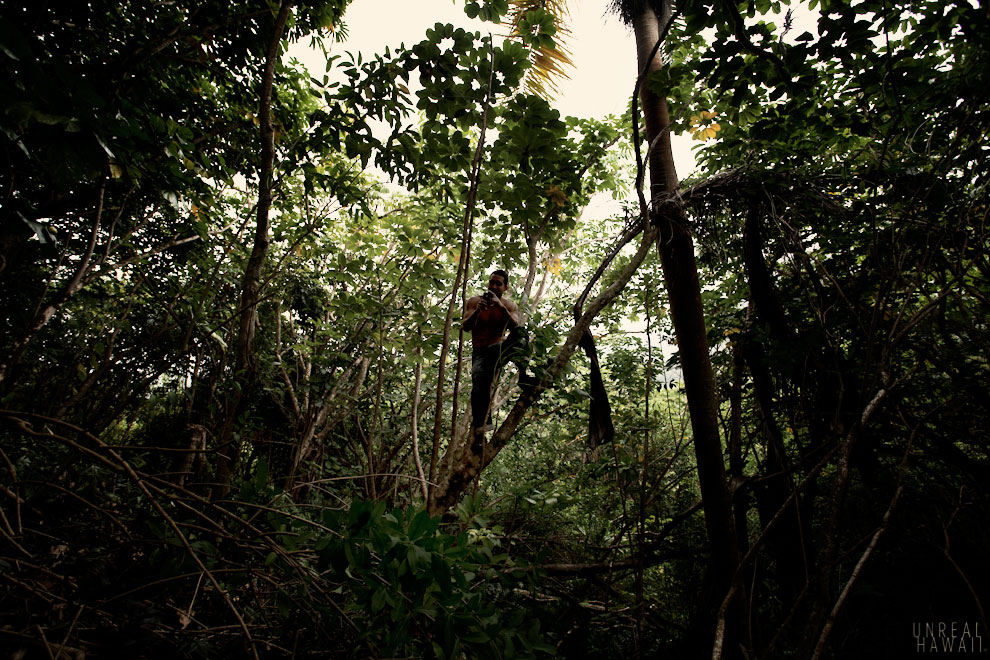 #18
Matt climbed a tree to get some Instagram photos (Lutstagram).

#19
If you want to know more about this bouldering spot on Oahu, you can ask the climbers at Volcanic Rock Gym (Hawaii's only rock climbing gym).
See also