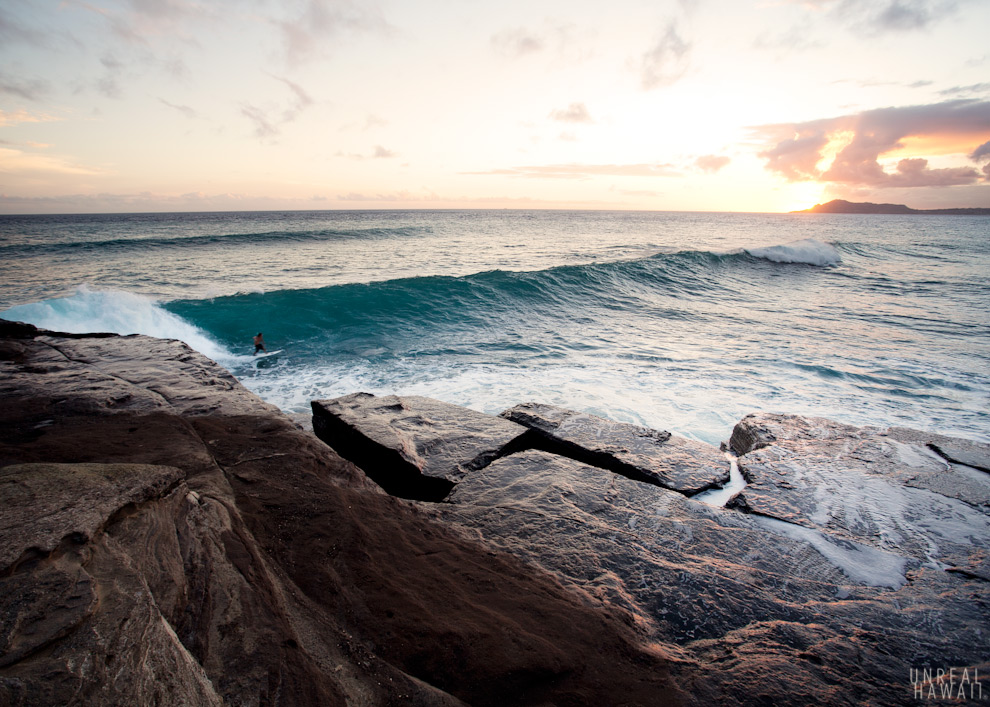 #1
This left takes you right into the sunset.
#2
This is China Walls, a surf break right off the rocks around an area called Portlock.
#3
Above
Surfers at the China Walls surf break, Portlock, Oahu, Hawaii.
There's a nice view from the line up.
There was a bit of south swell last week. I drove out to China Walls to see how the waves were breaking and take some photos of the sunset. I don't surf here. This is a big dangerous wave and only expert surfers come out here. The surf wasn't as big as I was hoping for but I did manage to get some photos I was happy with. It's pretty hard to take a bad photo at this place.
DISCLAIMER: Do not attempt what you see in these photos. Surfing and swimming at China Walls is very dangerous and can lead to serious injury or even death.
#4
People come to China Walls to hang out and watch their friends surf.
#5
Some people jump off the rocks. They swim in a spot where waves won't crash on top of them.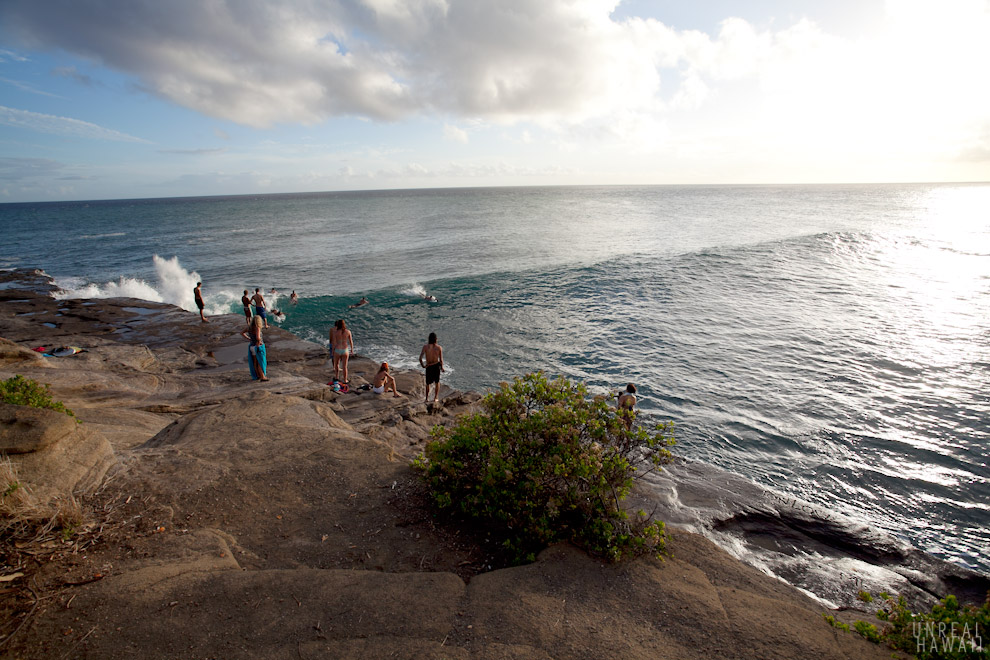 #6
Surfers collect out here to catch the outside sets.
#7
Surfers line up to catch the inside sets as well.
#8
Looking towards the right you can see Maunalua Bay.
#9
A surfer catches a nice set wave.
#10
Cutting back toward the rocks.
#11
This is what makes China Walls such a dangerous surf break. Fall in the wrong spot and the wave will smash you against these rocks. And this is also why it's dangerous to stand too close to the edge on the rocks. People get swept off these rocks by waves all the time.
#12
Body boarders get in on the action.
#13
These two kick hard to catch a wave.
#14
A tiny bit of rain passed over the Aina Hina area across the bay.
#15
Another great reason to come here is to watch the sunset.
#16
At this time of the year the sun is setting over Diamond Head.
#17
It's peaceful.
#18
See also: