#1
This huge rock was found in a Hawaiian rainforest a few months ago.
#2
The lines on it are some very hard high-ball boulder problems.
#3
Above
Climbing a giant rock in the middle of the forest in Hawaii.
This place is called the Paradise Boulders. Do not look up in the trees.
I'm not sure if I'd be so fascinated by this giant rock if I never tried rock climbing. But these days, the sight of a gigantic free standing boulder has me in awe. Especially when it's sitting in the middle of the forest in Hawaii. It seems so out of place.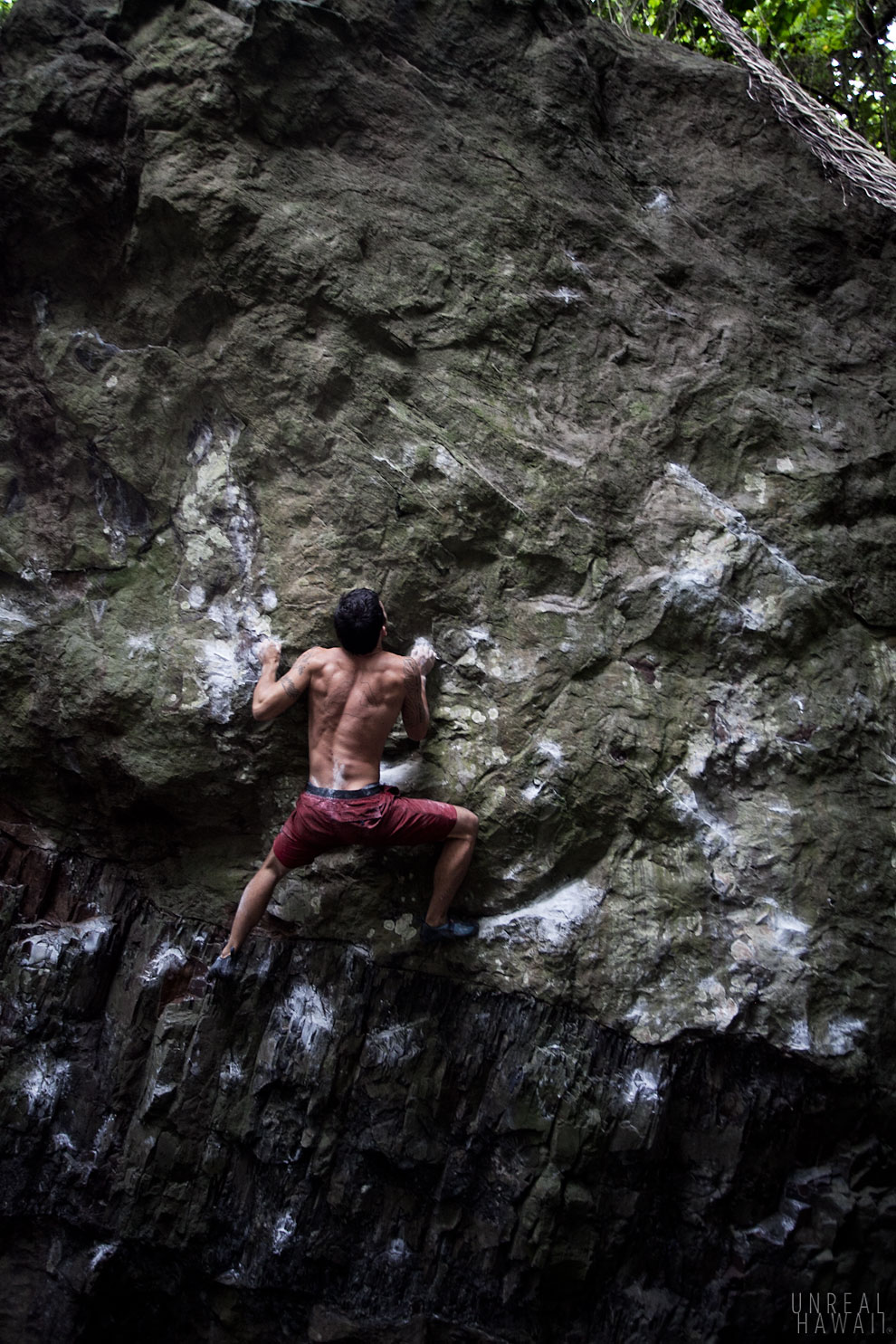 #4
The lines up the face of the boulder involve tiny crimps and slopers.
#5
Hiro works on his footwork to keep him from barn-dooring (swinging out to the side).
#6
Nancy sizes up the boulder. It's big.
#7
The holds are few and far between.
#8
You can see that the face is actually overhung. That makes it even harder and scarier.
#9
This is me looking scared.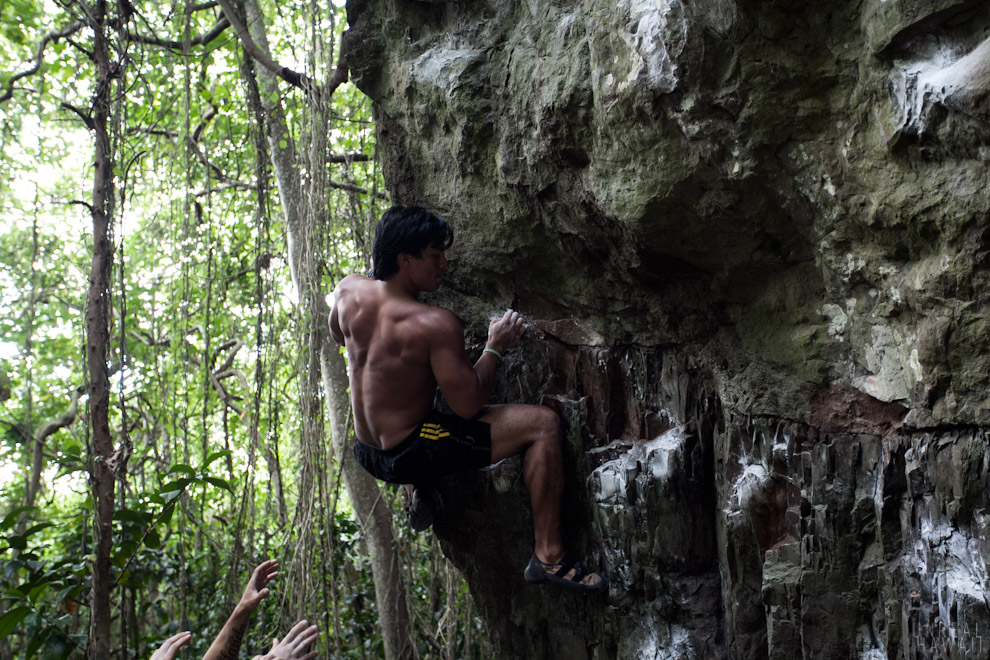 #10
Minjoe jumps on the line up the arete (or edge) of the boulder.
#11
The holds are better on the arete.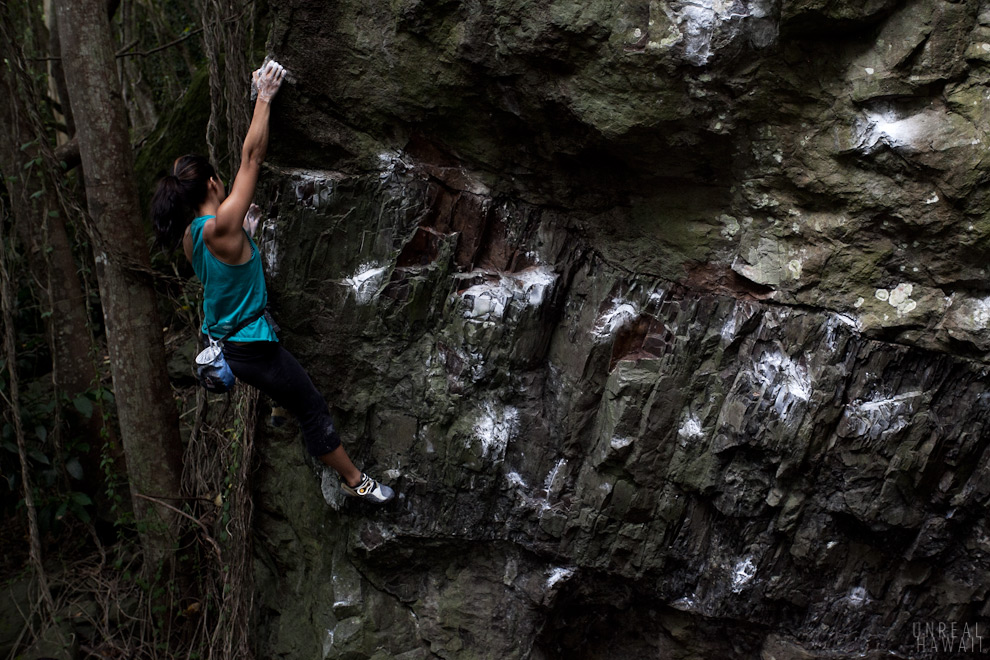 #12
Nancy on the arete.
#13
Hiro way up on the rock.
#14
Matt approaches the top of the arete.
#15
He's pretty high up at this point.
#16
A fall here could cause bodily harm.
#17
Once you top out you jump and grab the vines and swing through the forest.
See also: