#1
We took a stroll through the forest the other day.
#2
This is Josh, the guy who runs the 808 Goonies hiking blog. He's leading the way to a few spots in the forest where we can get some interesting photos.
#3
Our objective was to hike to some streams and try out long-exposure photography.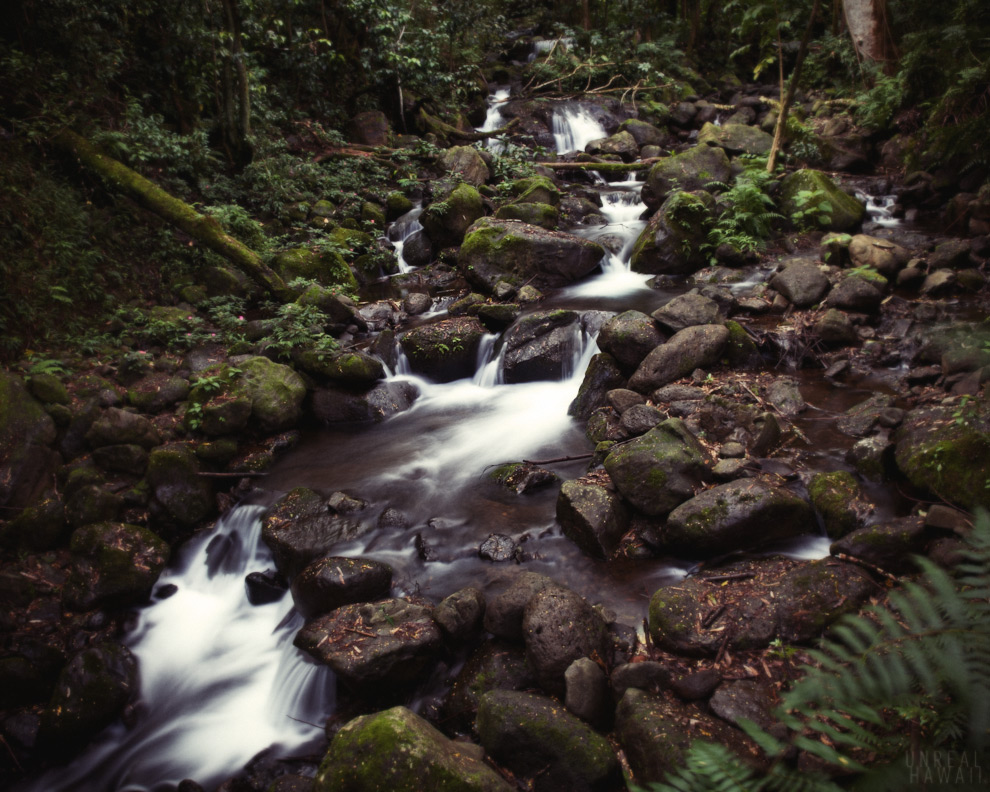 #4
Above
Hiking through the rainforest in Hawaii to practice long-exposure photography. Oahu, Hawaii.
The location Josh picked out was a forest in a valley on the Windward side of Oahu. It had rained recently and the streams were flowing nicely.
This outing was more of a photowalk than a hike. It was just two people on a mission to take photos. Josh knew a few spots and at each one we would sit and take our time experimenting with different compositions and camera settings. We weren't rushed to get to a summit and we didn't have to worry about holding up a group of hikers.
We ended our day when we decided that we had enough photos in our cameras for this session.
#5
This trail takes you into a lush forest.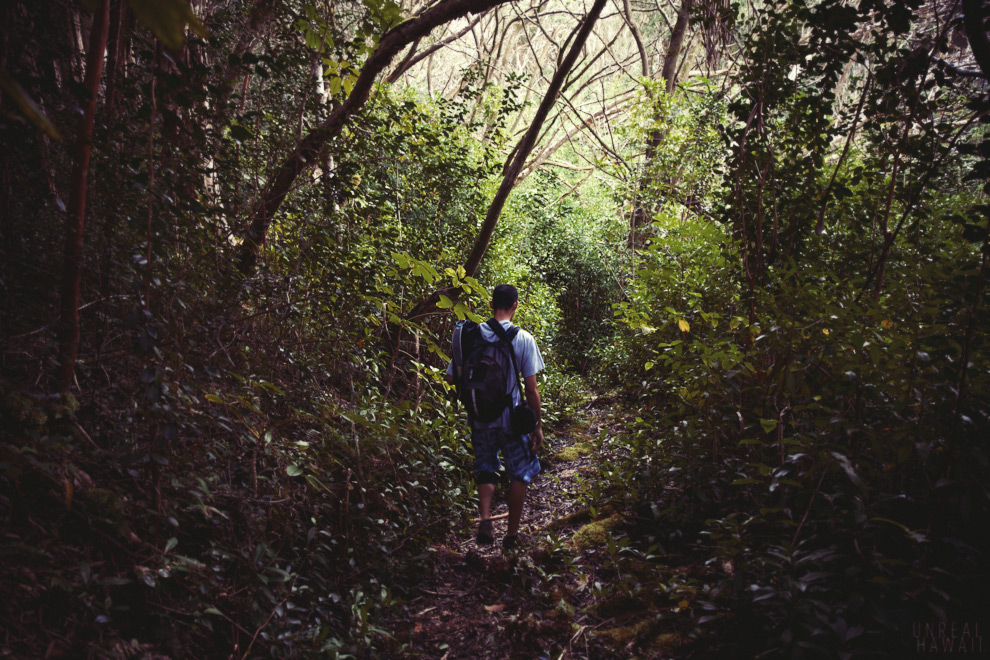 #6
The trail was recently cleared by the Hawaiian Trail & Mountain Club so the hiking was pretty easy.
#7
We crossed the stream by walking over this log.
#8
It was nice and mushy in the center.
#9
We stopped here to take some photos of the fallen tree.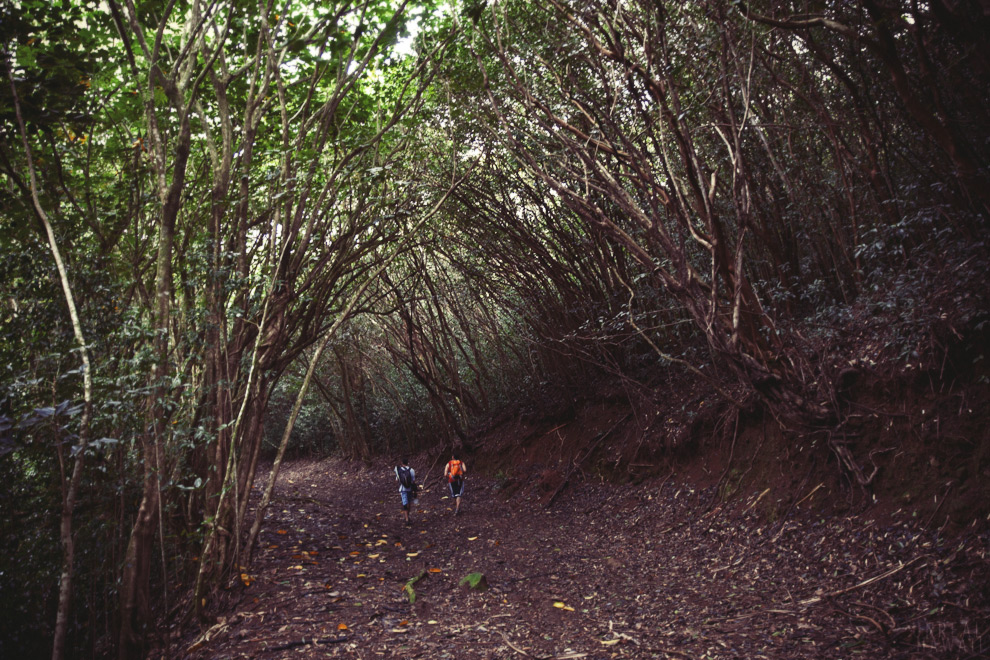 #10
Surprisingly, we ran into another hiker on the trail. He was by himself and had a camera around his neck so he joined us and geeked out on nature with us.
#11
When you don't have to worry about keeping up with your hiking group, you can find some interesting compositions.
#12
This was our second stop in the forest.
#13
I took so many pictures of moss.
#14
The moss was super green.
#15
The moss grew on branches.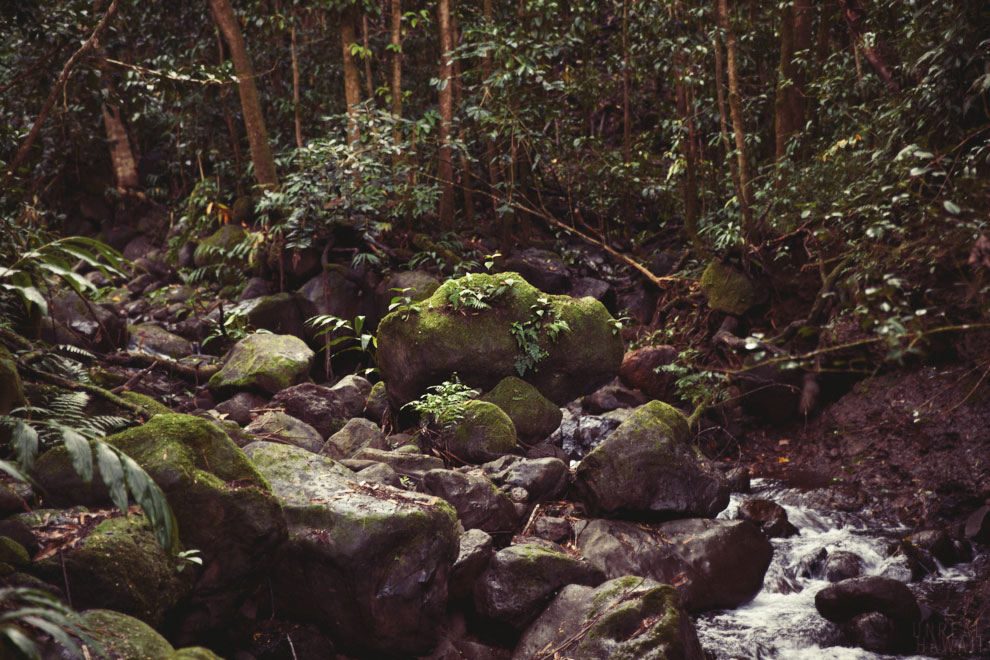 #16
The moss grew on rocks.
#17
The moss grew on a tree that had fallen over rock walls on which moss also grew.
#18
If you ever wondered what the bottom of a tree looks like, here you go.
#19
A huge tree had fallen and the root system was exposed.
#20
This tree formed an arch over the stream.
#21
Further up stream, small cascading falls were forming.
#22
Then we hiked up the trail a bit more and saw this. The stream had formed a collection of small cascading falls. I think we spent an hour here taking photos.
#23
We dropped down from the trail to get closer to the water.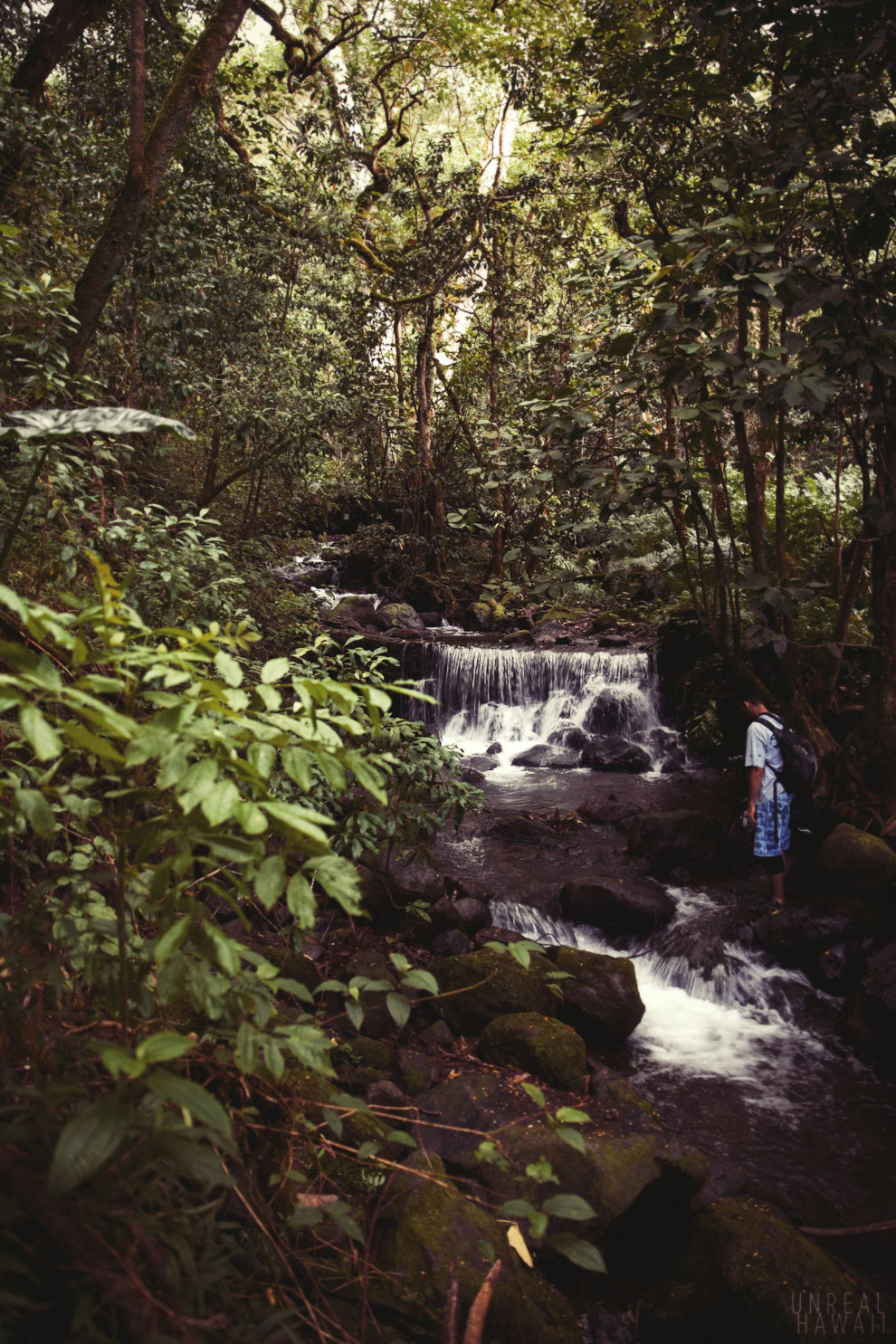 #24
Josh picked his first spot to set up his gear.
#25
I grabbed this photo from higher ground.
#26
Moving to a location further down stream, I could see all the mini falls in one frame.
#27
I took several shots using different settings and trying out a couple lenses. I learned that I have a lot to learn about nature photography.
#28
When we were done, we hiked out the same way we came. Here and there the forest canopy would open offering views of the Koolaus.
#29
But for the most part, the canopy was thick and we spent most of the day in the shade.
#30
The moss grew on logs.
See also: