Above: Tunnels Beach on Kauai
Thanks to HawaiiGaga.com for supporting Unreal Hawaii.
HawaiiGaga.com is a vacation guide that focuses on helping people find great vacation rentals in Hawaii. In addition to its vacation rental directories, the website publishes a wide assortment of travel information including condo guides, interactive attraction maps, and panoramic and aerial photos of beaches and resorts.

HawaiiGaga.com also publishes the Maui GPS Tour Guide, and Kauai GPS Tour Guide, virtual talking tour guides for the iPhone/iPad that help tourists explore each island.


Above: The Maui GPS Tour Guide will help you locate Red Sand beach, one of many attractions on the Road to Hana.
Deciding which island to visit, when to visit and where to stay can be a daunting task for Hawaii travelers. HawaiiGaga.com features articles and questionnaires to help vacationers narrow down the choices, like this interactive guide to Kauai condos.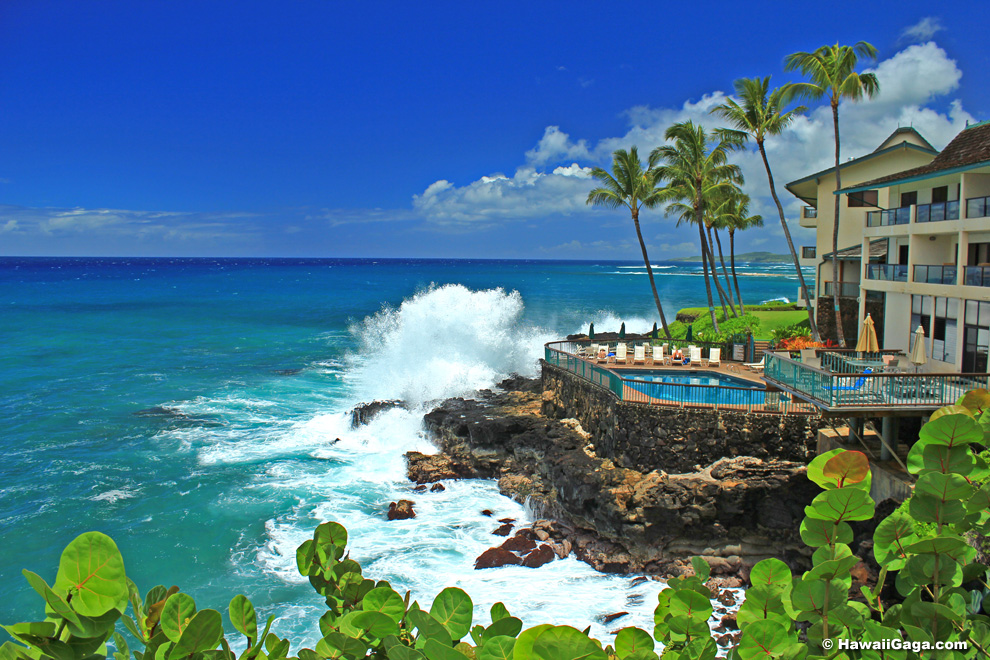 Above: Poipu Shores Condo Complex
The Hawaiian Islands are a place of incredible beauty, but many natural attractions pose hidden dangers that aren't immediately obvious. The behavior of the ocean in Hawaii is unique, complex and unpredictable.
HawaiiGaga.com tries to educate tourists on safety issues and also promote low foot print, eco-friendly tourism.


Above: Queen's Bath, Kauai.