#1
These fields pop up towards the end of every year on a farm in Oahu.
#2
People come here to take photos in and around the flowers.
#3
The fields are huge and an unexpected sight in Hawaii.
#4
When we came there were only two fields left. The rest had been cut down. The flowers get cut off and sent somewhere.
#5
The plants were also not fully grown when we went. They get up to 7 feet tall.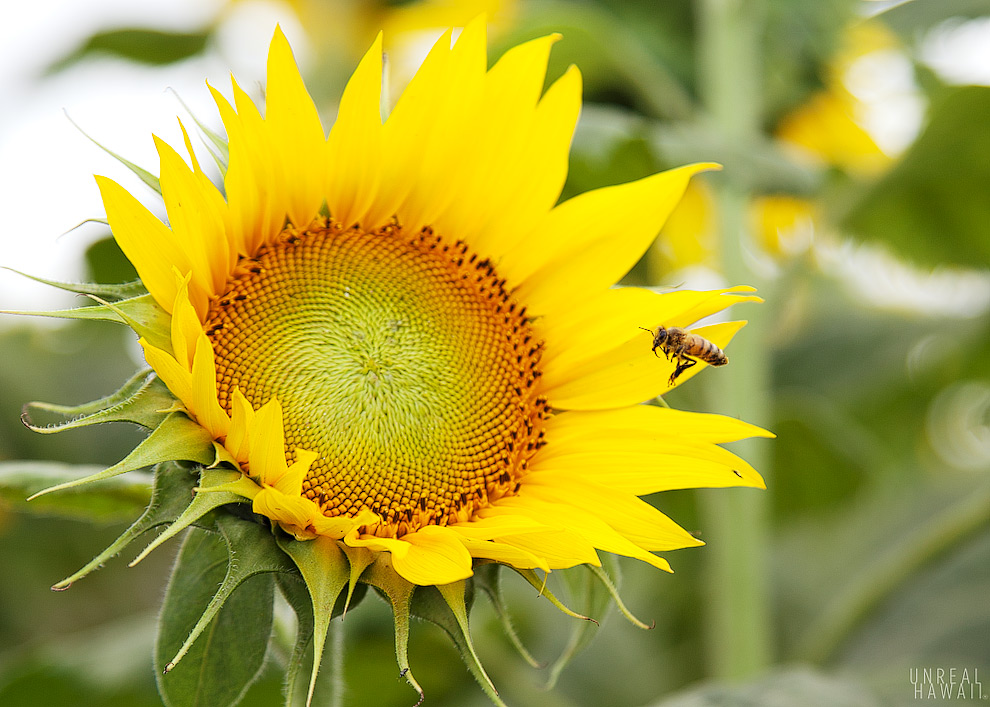 #6
Do not come here if you are allergic to bees. You'll see bees harvesting pollen on almost every sunflower you see.
#7
Do not come here if you have a fear of sunflowers as well. (I heard that phobia actually exists.)
#8
This is a very popular destination for photographers. On this day, I was tagging along with some friends who where shooting a music video for Paul Kim. Paul is an LA based singer who was in Hawaii on vacation. If you're an American Idol fan, you might remember him from Season 6. The video he shot here on Oahu will be up online soon. You can check out his other music videos on YouTube.
Because these sunflowers are on a private farm, I do not feel comfortable posting directions. If you do go, please be respectful. Don't come in a large group and don't litter.
See also: