#1
This is a sampling of photos from Dallas Nagata White, a professional photographer in Hawaii. The guy in the photo is her husband, Ed White. This photo (above) is one of my favorite photos from Dallas. I'm pretty sure it's at the Makapu'u Lighthouse.
#2
I've followed Dallas's work for a couple years now and finally had the opportunity to meet her and do some photo adventuring with her this year. If you haven't already seen her work, I'd like to share it with you.
#3
Dallas is an artist. She was born and raised in Maui but came to Oahu to attend UH Manoa. She got her degree in Studio Art with an emphasis on painting and photography.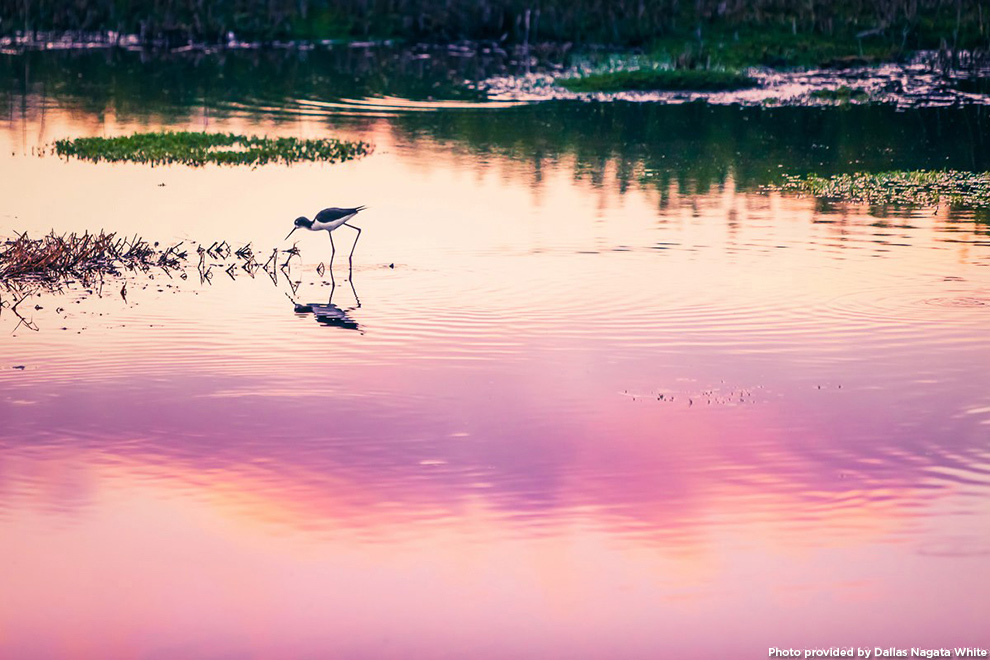 #4
You can see that Dallas applies her painting skills to her photography.
#5
She's able to use color in a way that blows me away.
#6
And whereas it takes me 30 to 50 photos to tell a story, Dallas can tell a story in just one frame.
#7
Each of Dallas's images capture a Hawaii moment like you may have never seen it.
#8
When I look at Dallas's photography there are two things I admire. The first thing is her bold use of color.
#9
Her colors totally pop.
#10
The second is the artistry she brings to her photography. It takes a lot of thought and effort to get the timing, composition and pose correct for a shot like this. I don't know how coordinate this type of shot so I'm always impressed when I see it done.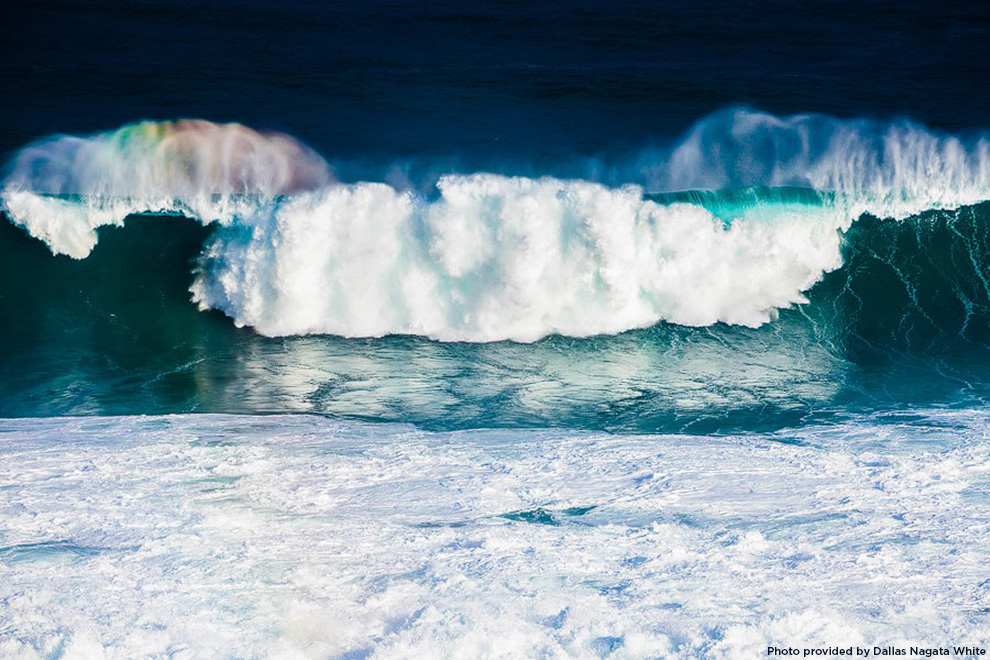 #11
Her shots are carefully crafted into powerful images.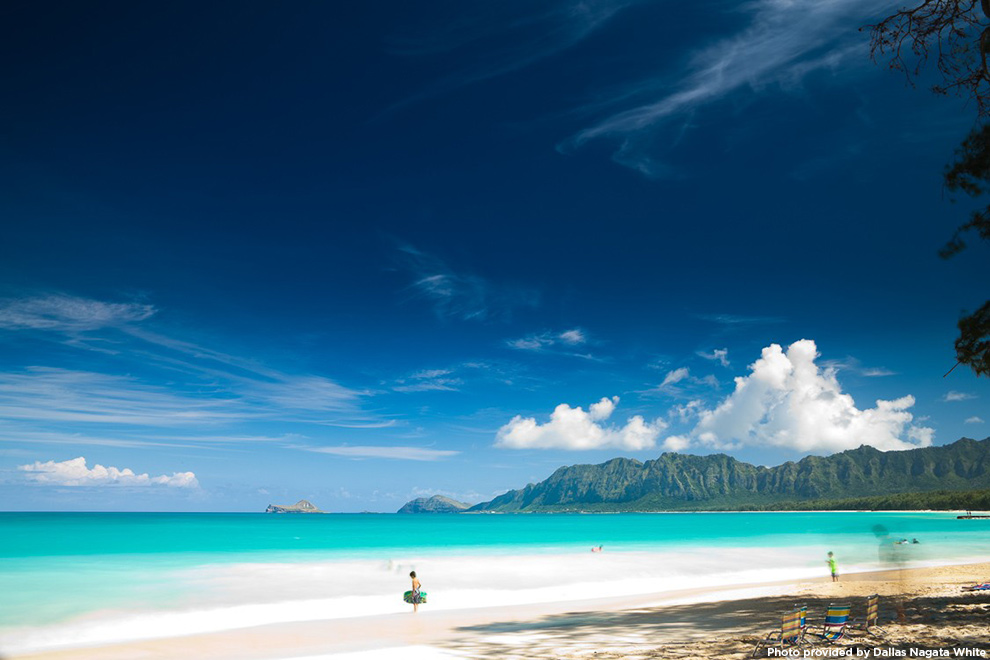 #12
Dallas can of course capture the candid scene as well. But her candid scenes somehow look like paintings. She shoots with the exact same camera as me but seems to get better pictures. Drives me nuts.
#13
Here's a frame during a crazy electrical storm we had on Oahu a couple years ago.
#14
This is the moonrise from the Lanikai Pillboxes Trail.
#15
Cloudy conditions? No, problem. The scene becomes super moody.
#16
This is a moment from the Annual Lantern Floating Hawaii Ceremony.
#17
Up on Mauna Kea on the Big Island, Dallas captured the moonrise and the milky way.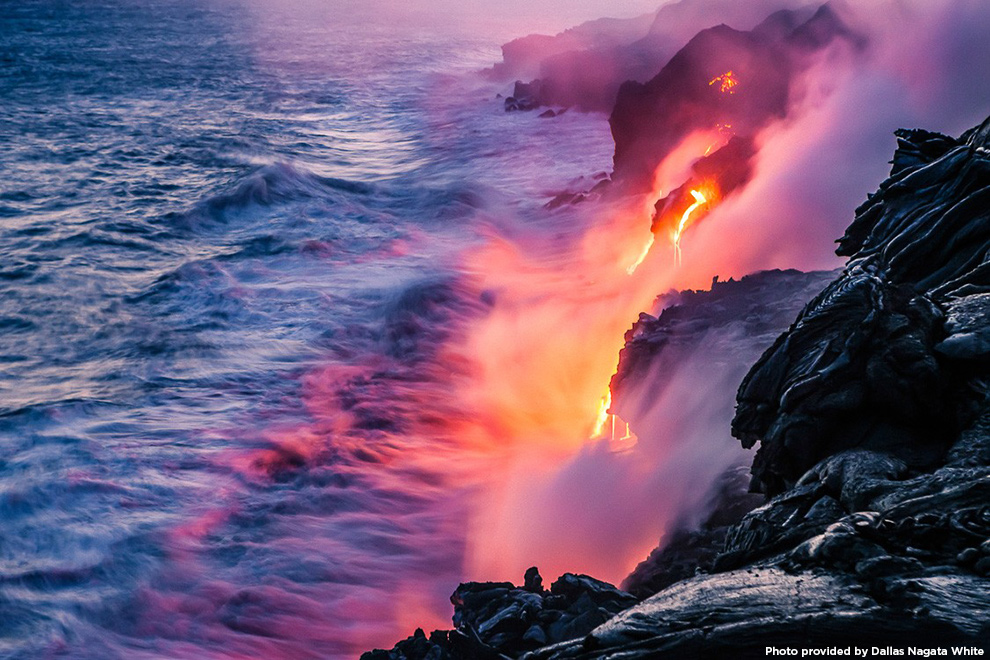 #18
She also captured some beautiful views of the lava flow ocean entry.
#19
This is a crazy photo of the moon and stars above the glowing Kalapana lava field.
#20
This is Dallas and her husband on the lava field in the rain. You can learn about this photo, called "Lava Kiss," on Dallas's blog.
#21
The "Lava Kiss" photo became super popular and went viral on the Internet. It was picked up on some major online publications like Huffington Post, Gizmodo and Petapixel. Here's Dallas (and her dog Kodachrome) holding a copy of Digital SLR Photography magazine that featured her photo.
#22
Now, while Dallas's landscape photography is stunning, she's actually an editorial and commercial photographer.
#23
She works on a bunch of projects for Hawaii magazines, clothing and jewelry brands and major events.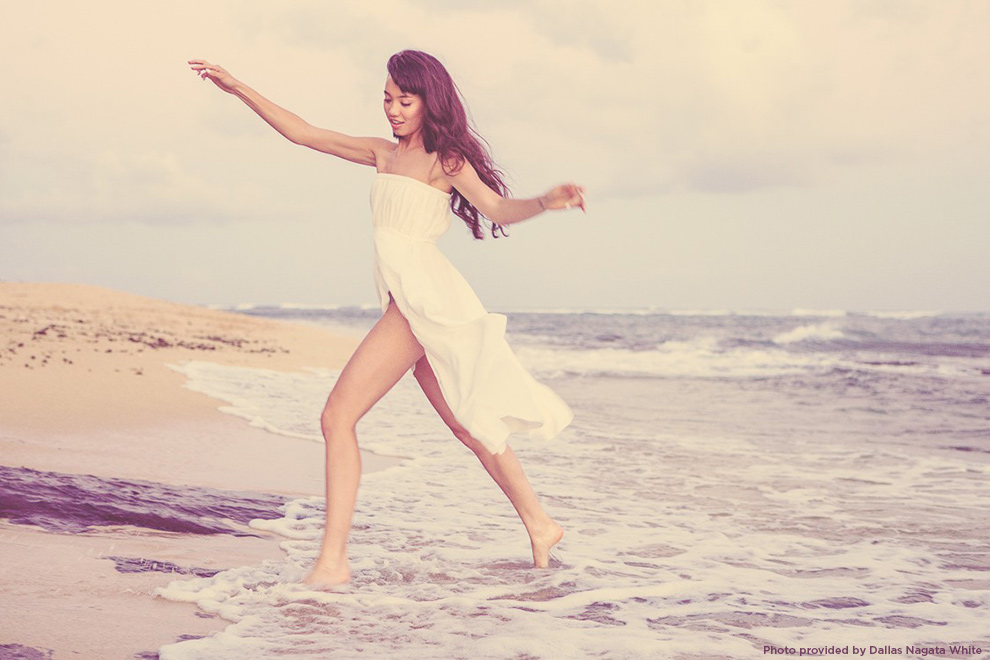 #24
Her clients include: Pepsi, Gillia, Salty Girl Jewelry, Honolulu Magazine, Modern Luxury Hawaii and Flux Magazine.
Learn more about Dallas Nagata White and see here work: