#1
They start before the buttcrack of dawn. I had to wake up at 4:00am to get a chance to shoot these guys.
#2
In the early morning hours, before the sun comes up, Zak shoots using a dive light attached to his Watershot iPhone housing. Zak (www.zaknoyle.com) is a professional surf photographer. He travels the world shooting pro surfers but his home is Oahu. During the winter you'll find in out on North Shore shooting at Pipeline but during the summer, he's often out at Sandy Beach.
#3
Jake Marote (instagram.com/jake_of_all_trades) tests his Canon 7D before going in the water. He's is new to photography but he grew up surfing on Big Island so he's familiar with waves. Those that like really cute things might recognize him as the owner of the adorable goat, Billy.
#4
Jake enters the shorebreak.
#5
Little by little more people arrive at Sandy Beach and jump in the water.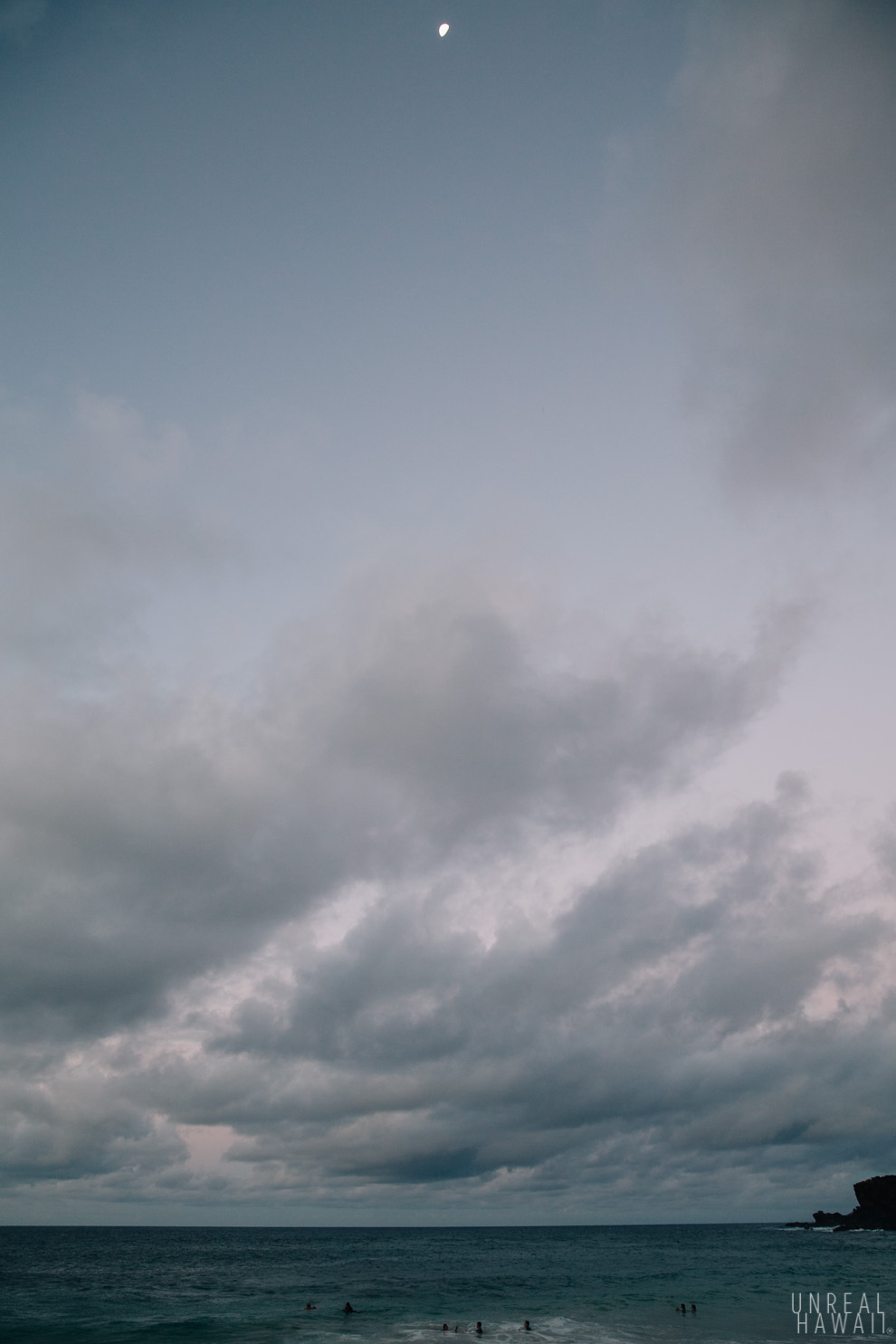 #6
The moon still shines in the sky.
#7
Zak's dive light illuminates the barrel.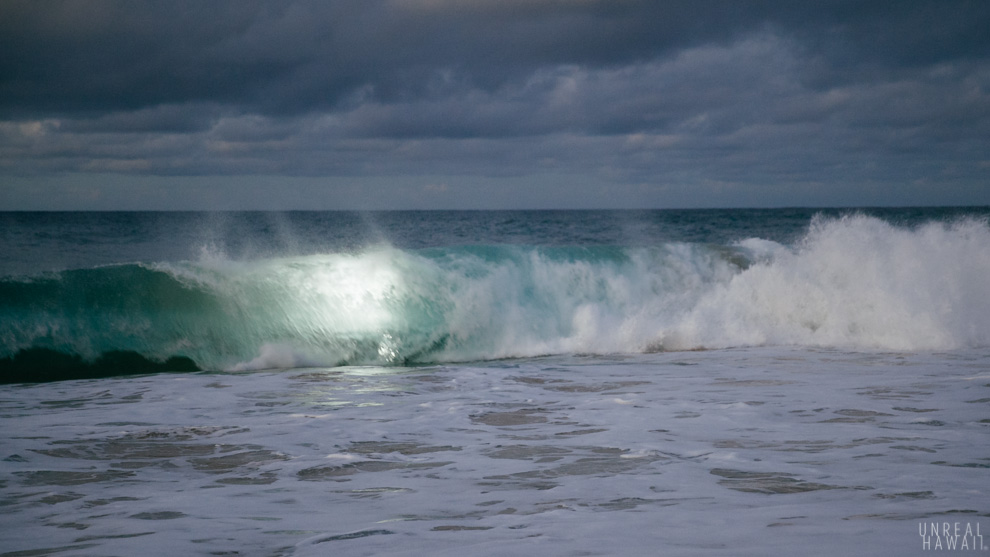 #8
You can see how bright the thing is when it crashes. He must have an interesting view in there.
#9
Here's a photo from Jake showing what it looked like under water.
#10
Later, John Hook (www.johnhookphoto.com and handsomeunicorn.tumblr.com) arrived. John is a Hawaii-based professional wedding and commercial photographer. He shoots all kinds of stuff but, growing up as a surfer, he's got a bunch of experience in the water.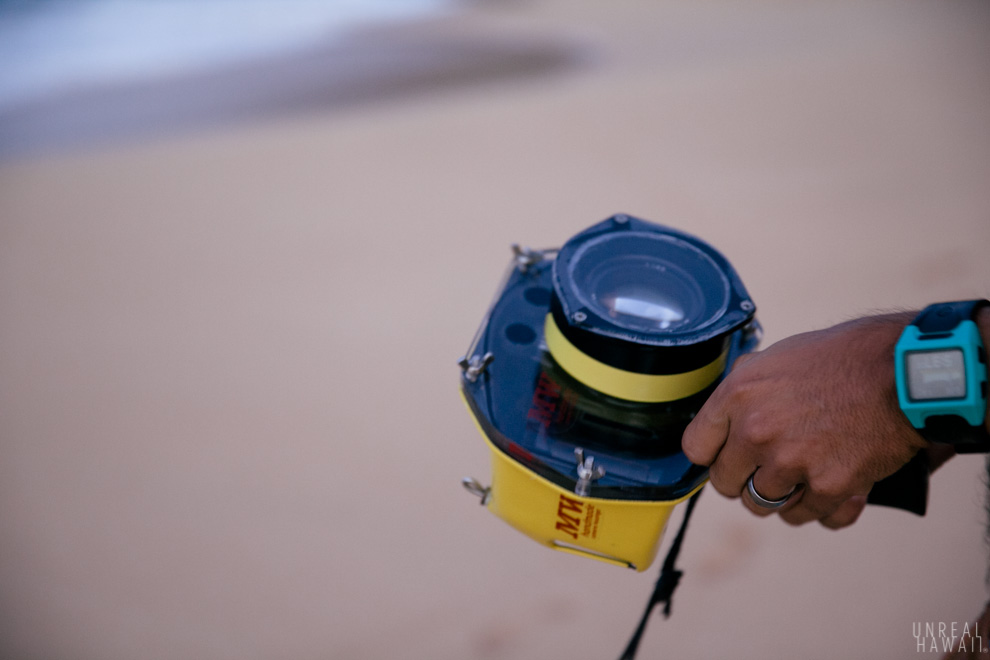 #11
He was shooting film this morning. He loaded up some Fuji Superia, Kodak Gold and Kodak Ektochrome slide film.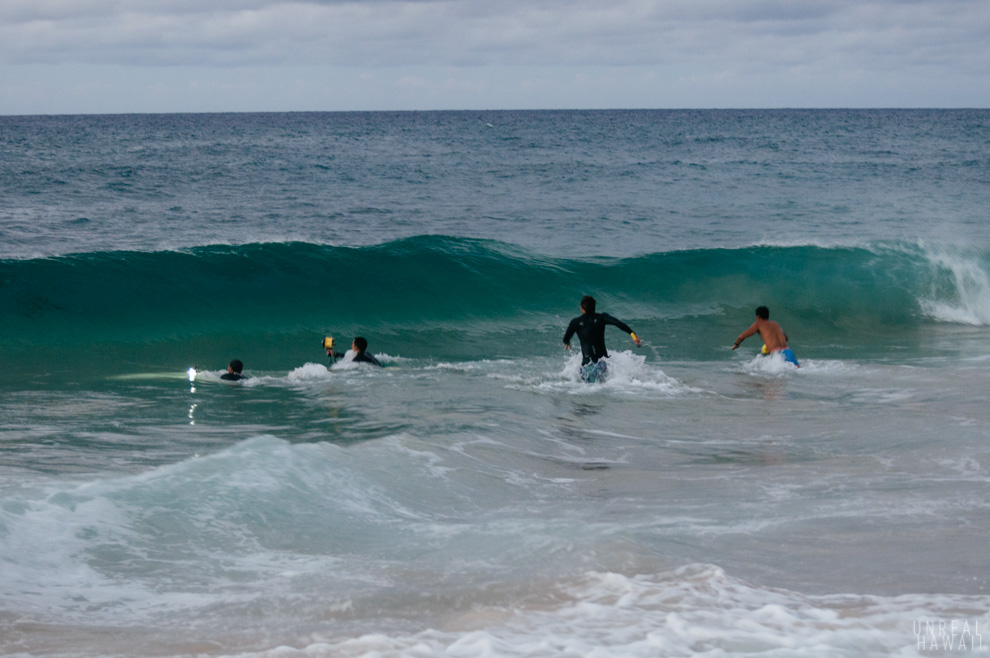 #12
Kyle (instagram.com/duberz) showed up as well.
#13
The waves break in water shallow enough to stand in. But do not attempt this if you are not a good swimmer.
#14
When waves break this close to shore it means that the shallow water you're standing in gets deep really fast. So, take one step too far and you'll be in water well over head high. Not only that but you'll be right where the strong current is and it'll sweep you down the coastline. And not only that, but there's no lifeguard on duty this early in the morning.
#15
The sun starts to rise eventually bringing more light.
#16
John captured what the sunrise looked like from the ocean.
#17
The clouds take on a pinkish hue.
#18
The lighting on the waves is ridiculous.
#19
Zak takes a break to switch out his gear.
#20
He shows me his dive light attachment for his Watershot housing for the iPhone. With the sun coming out, he won't need it anymore.
#21
John comes out of the water to switch film.
#22
Jake, who's shooting with a DSLR in an SPL housing with a nice big memory card doesn't need to come out. He points his camera at the sun and snaps away.
#23
It's now golden hour. The guys capitalize and get in the barrel while a young boy with a Watershot housing for iPhone watches.
#24
The guys disappear in a breaking wave in front of the kid.
#25
The kid plays it safe and runs in and out of the water as the waves crash. This keeps him from getting sucked out by the current. All I can think is that the lighting is absolutely perfect.
#26
Jake shoots away from the sun. He might have been seeing what I was seeing while standing on the beach.
#27
Five minutes of light rain passed over us bringing this rainbow.
#28
I looked to see if the guys were shooting it and Zak was a little busy.
#29
But when the waves gave him space, he got a view of it.
#30
The shorebreak is getting crowded now. Surprisingly there are just as many (if not more) photographers in the water as there are surfers. It looks like GoPros, Watershot housings and other inexpensive waterproof systems are making it more affordable to take up surf photography as a hobby. (Pro-level equipment is still obscenely expensive though.)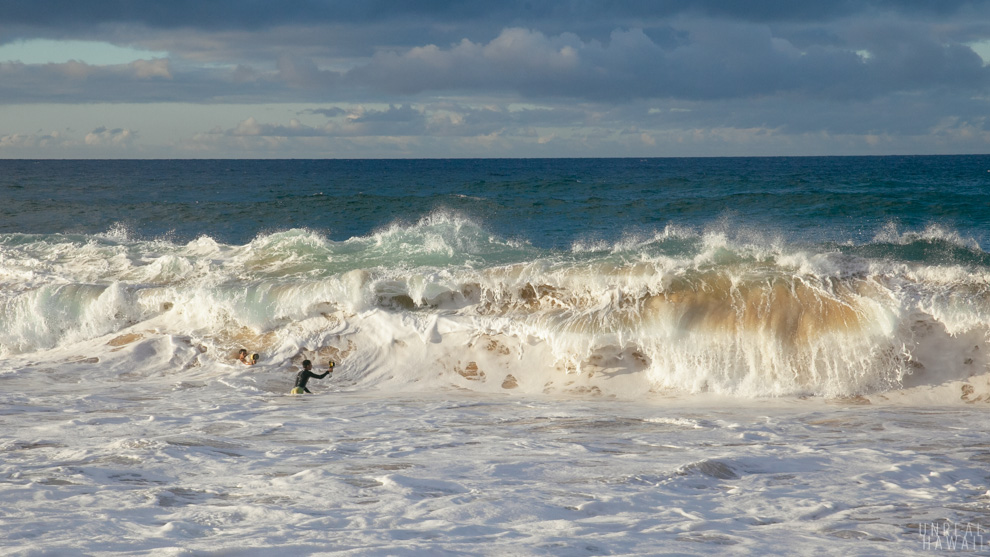 #31
John shoots Jake shooting a mean looking wave.
#32
This one looks semi clean at first.
#33
But as it breaks sand gets sucked up into the wave and the lip gets gnarly.
#34
John then came out of the water and casually walked straight through my frame.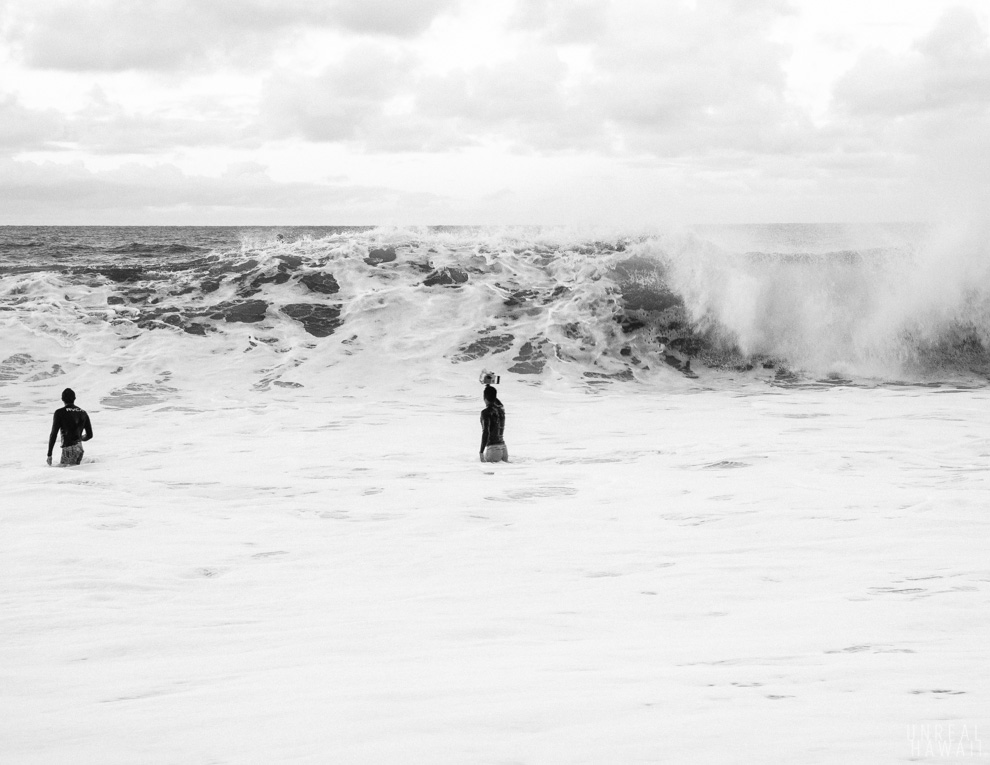 #35
Zak and Jake stood tall and faced more waves straight on.
#36
Zak bodysurfed several waves snapping photos as he got covered up in the barrel.
#37
Eventually the guys came out of the water. They had gotten their share of photos for the morning.
#38
Their eyes were beet red.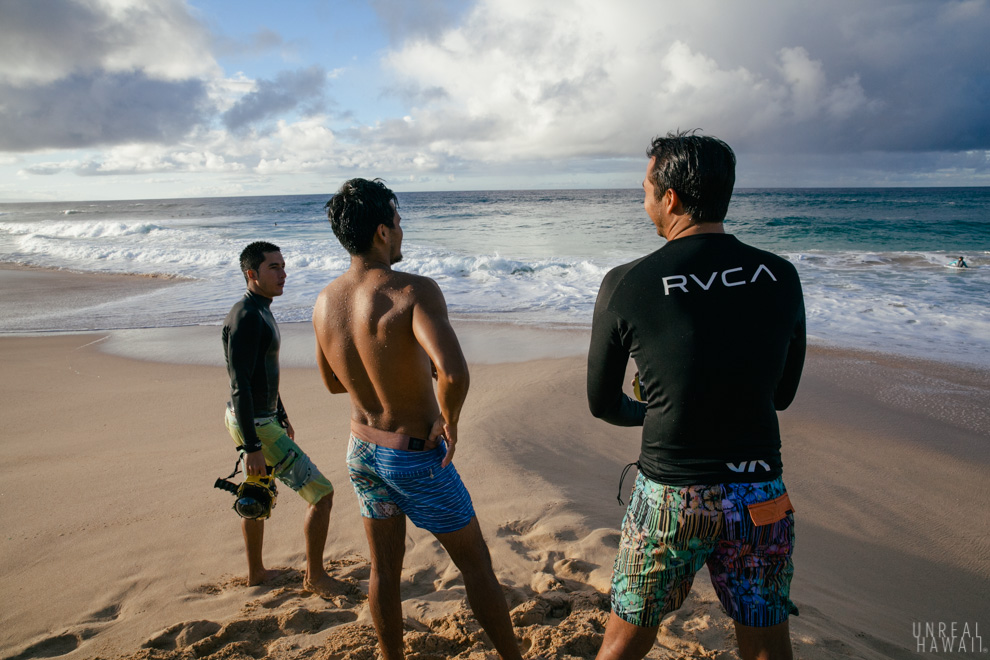 #39
They spent some time talking about the different waves they caught and wipeouts they had. Remember, this stuff is dangerous.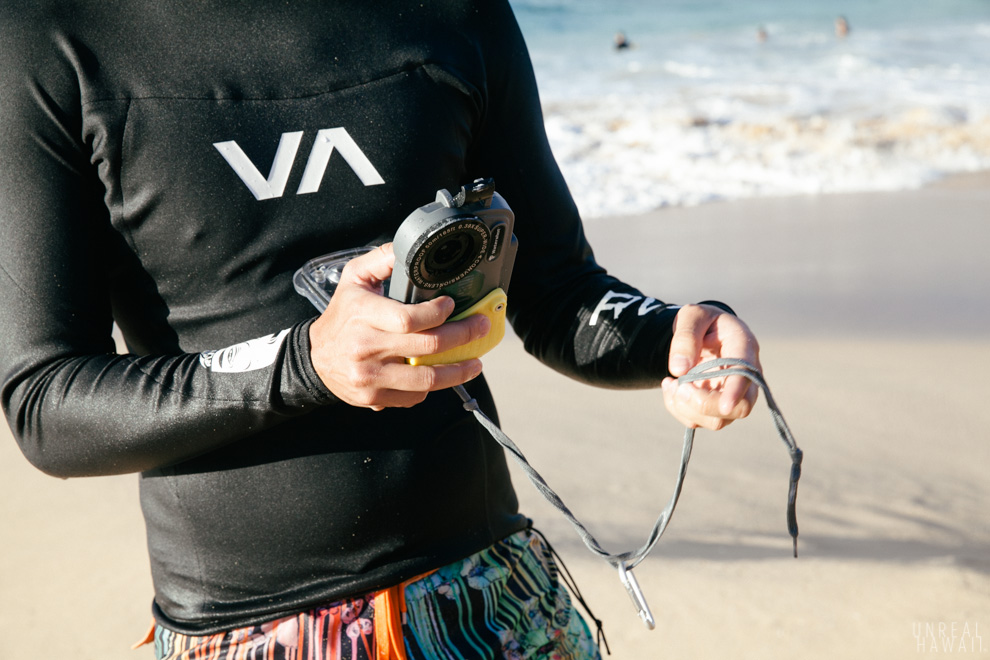 #40
Zak was shooting exclusively with his iPhone on this day and he was able to start posting photos to his Instagram account right away.
#41
Jake took his camera out of the housing and started reviewing photos.
Here's what their photos looked like from this day and other day's they've shot the shorebreak at Sandy Beach.
* * *
Sandy Beach shorebreak photos by JAKE MAROTE: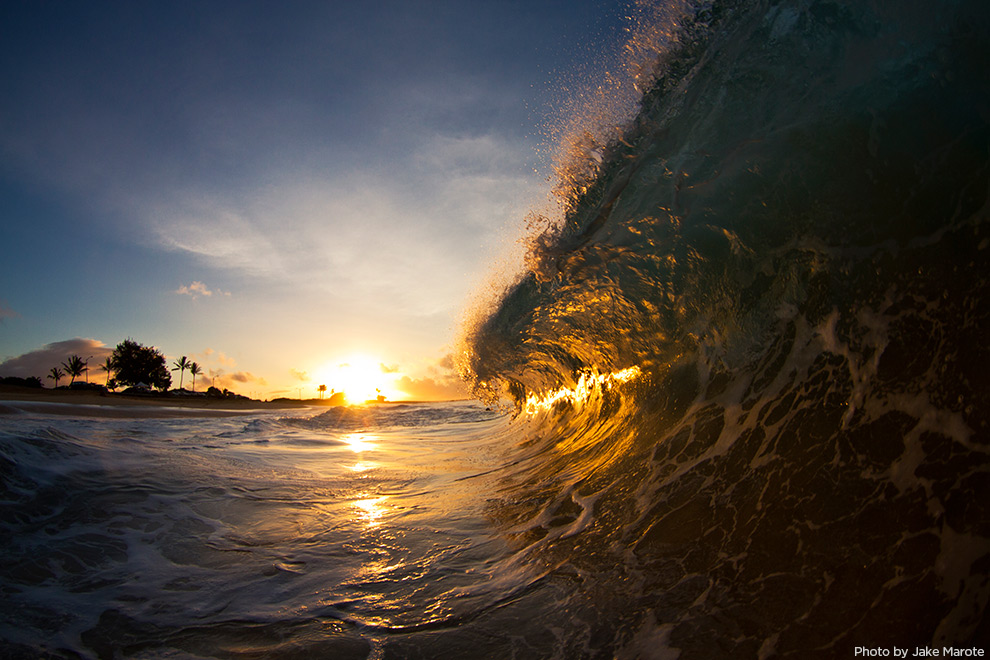 #42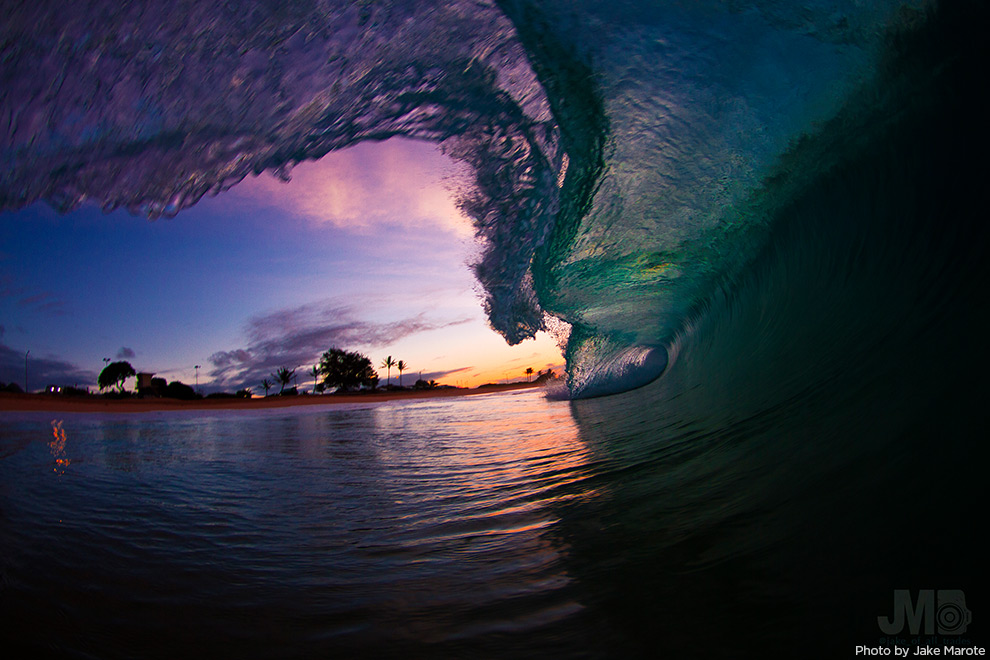 #43
#44
#45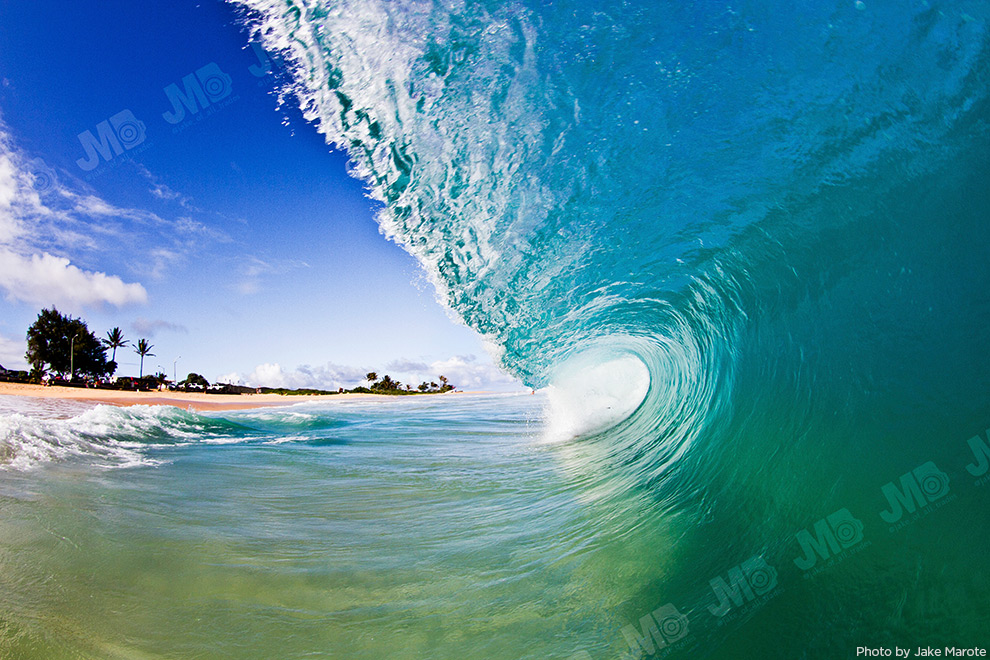 #46
* * *
Sandy Beach shorebreak photos by JOHN HOOK:
#47
#48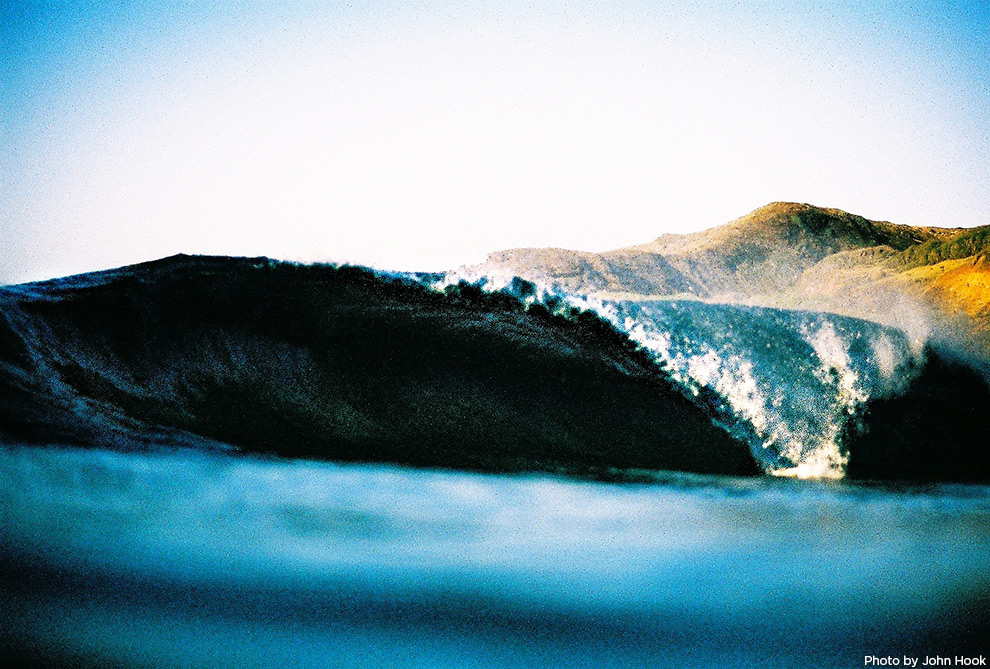 #49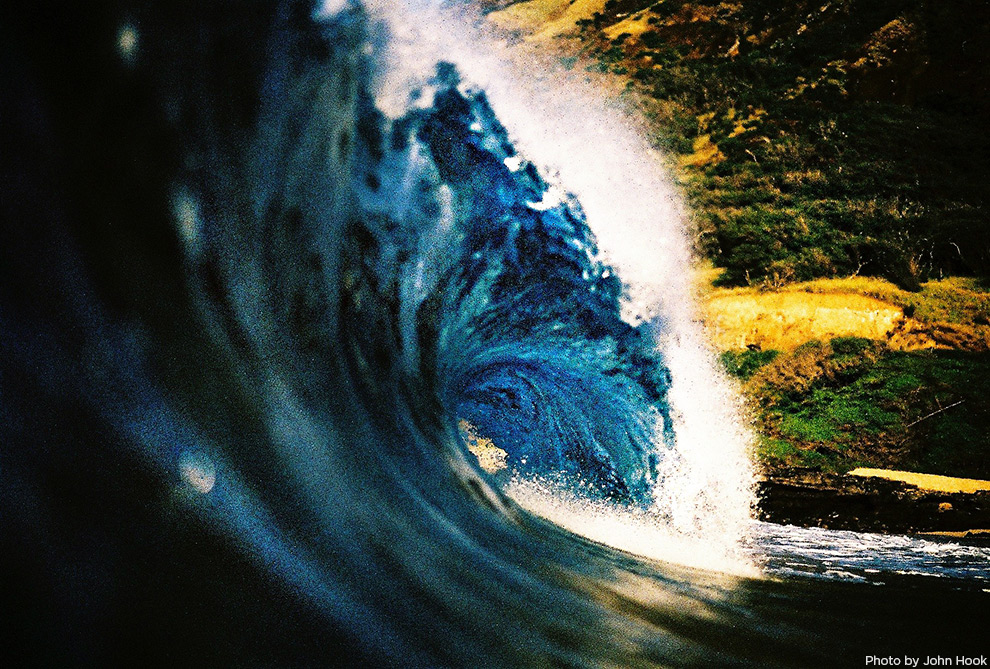 #50
#51
#52
* * *
Sandy Beach shorebreak photos by ZAK NOYLE:
#53
#54
#55
#56
#57
* * *
Again, do not attempt to photograph the Sandy Beach shorebreak if you are not an strong swimmer with years of experience swimming in a powerful shorebreak.
More about the photographers:
See also: