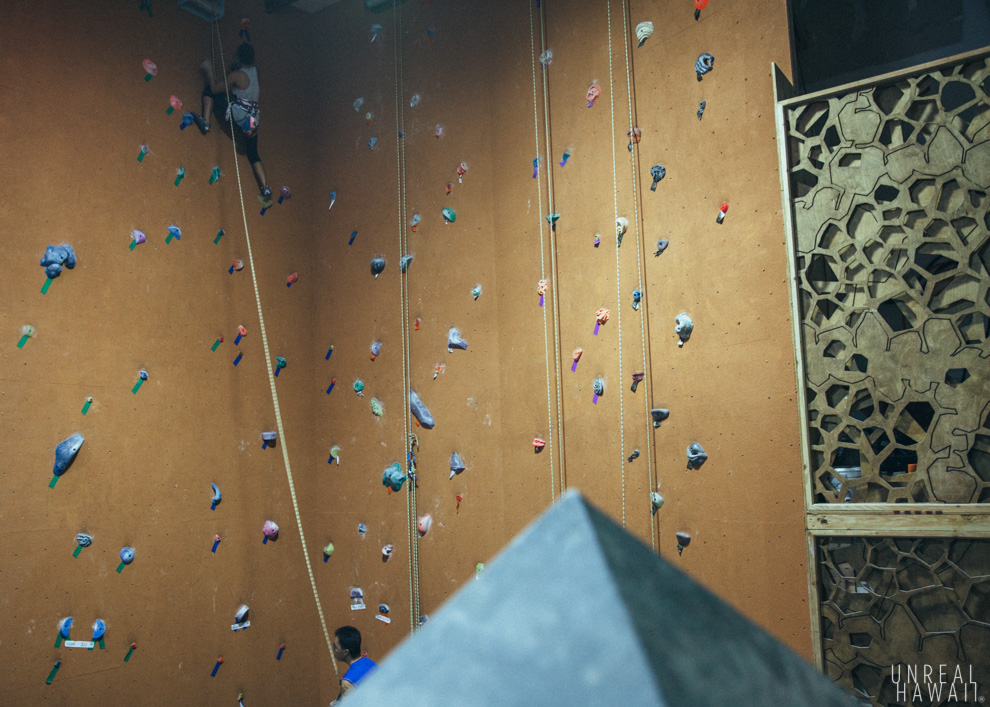 #1
Have you been yet?
#2
They've been open a few months.
#3
This is the new rock climbing gym in Hawaii. Volcanic Rock Gym is now located in Kailua. This place is awesome.
#4
The original Volcanic Rock Gym was located in Waipio. When that gym closed due to landlord issues, Justin (pictured above) opened up a bouldering gym in Kakaako. As I'm sure you know, Kakaako is going through some major development right now and Justin was forced to move locations. He had to find a new space and rebuild the climbing walls once again.
There's a silver lining to all that struggle though. The new Kailua location for Volcanic Rock Gym is the best yet.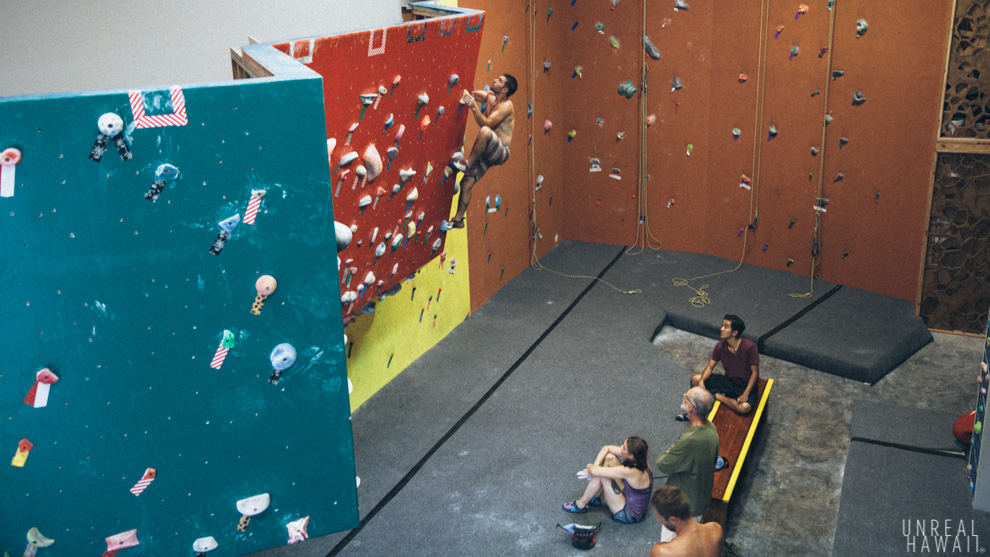 #5
The top rope walls here are almost 30ft tall and the bouldering walls get up to 15 ft tall.
#6
Justin is a professional rock climber who spent many years working in construction. All those years building homes came in handy when it was time to build a new rock climbing gym.
#7
With help from some friends, Justin built a new gym that was bigger and taller than his previous gyms.
#8
The walls are nice and bright.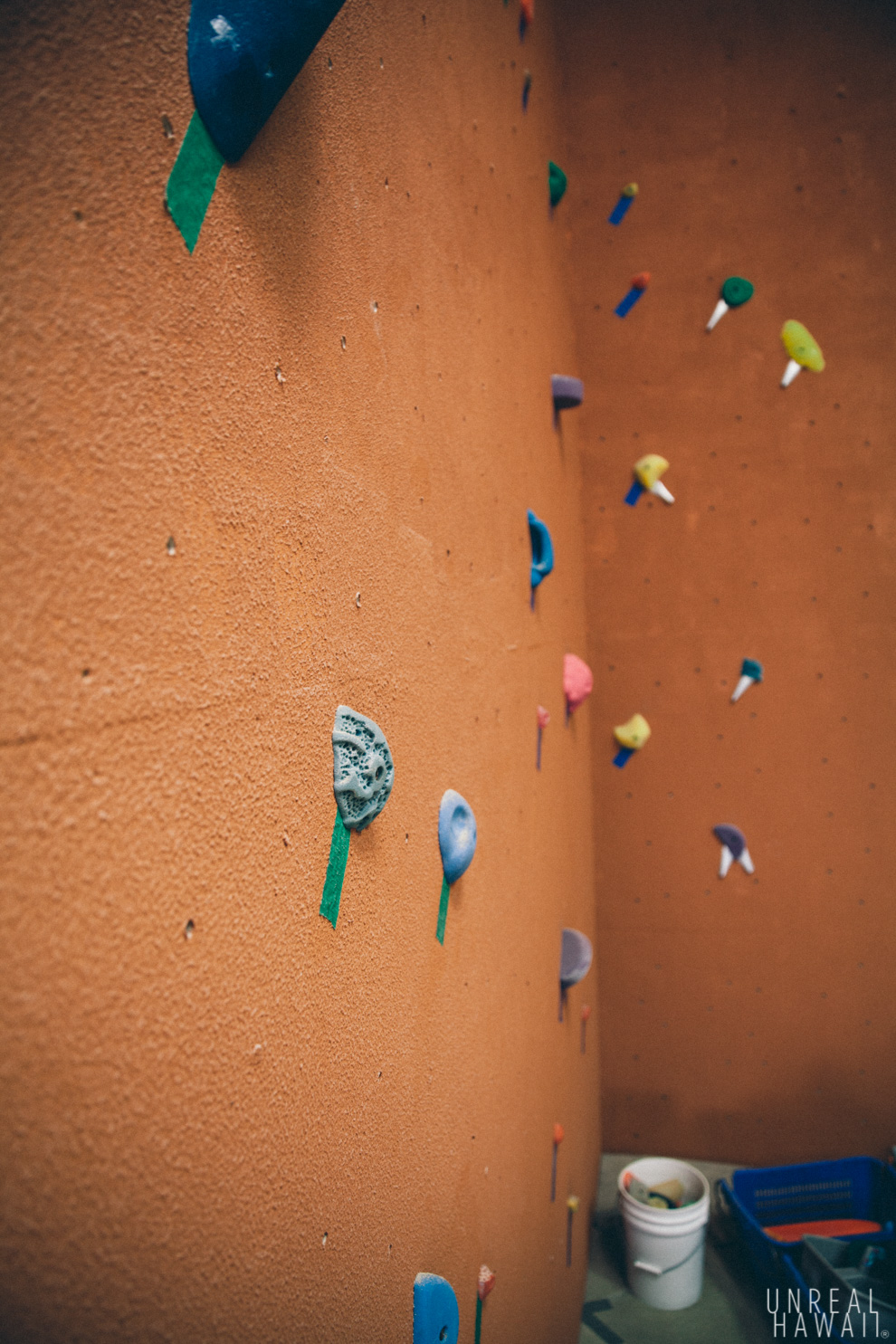 #9
They are textured for "smearing."
#10
The floors are padded.
#11
They also have springs under them like gymnastics floors.
#12
Some finishing touches were put on the gym and Volcanic Rock Gym opened in September of 2014.
#13
Here's how you get here: drive up Kapaa Quarry Place until you hit this grouping of warehouses. Enter the second gate where it's says "Buildings 23 – 30 ->".
#14
Drive in and the road will take you left. You'll be headed this way.
#15
Drive to the end of the end of this block and turn right down where you see that number "26."
#16
When you turn the corner, opening. This unassuming warehouse door opens up into something much bigger.
#17
Look through the front door and you'll see Volcanic Rock Gym.
#18
Now it might not always be this crowded. These photos are from the opening "soft launch" party.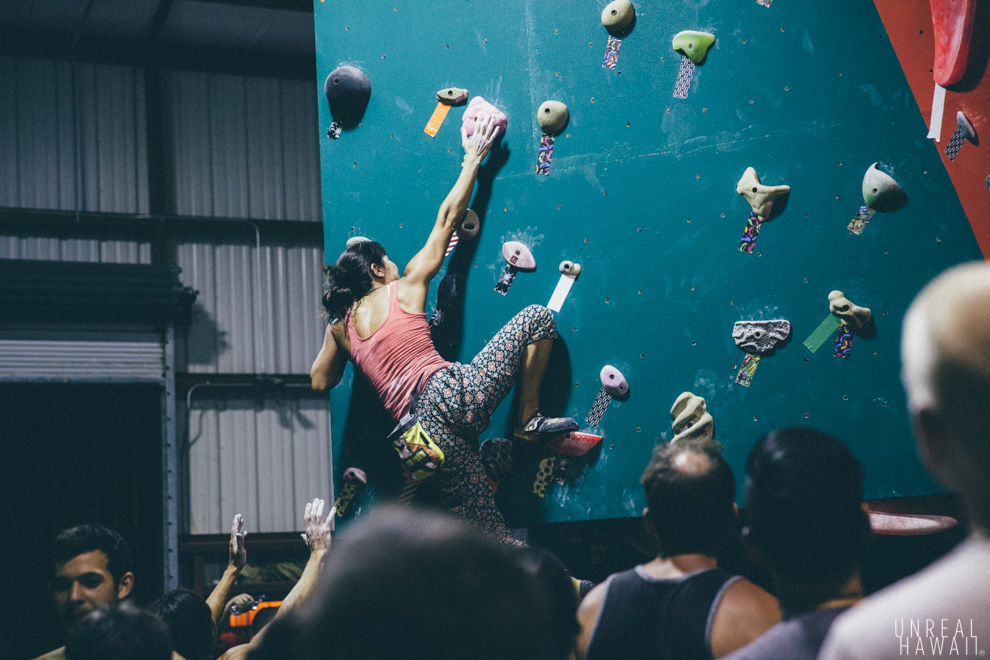 #19
Wai Yi was sending on the "Waipio throwback" boulder.
#20
Hiro was back in town to help set routes and was shaking hands. If you ever went to the original Waipio climbing gym, you'll surely know Hiro.
#21
IÂ took a crack at some of the easier problems. I think I still got it but the ounces and ounces of scotch I've been feeding my belly have caught up to me.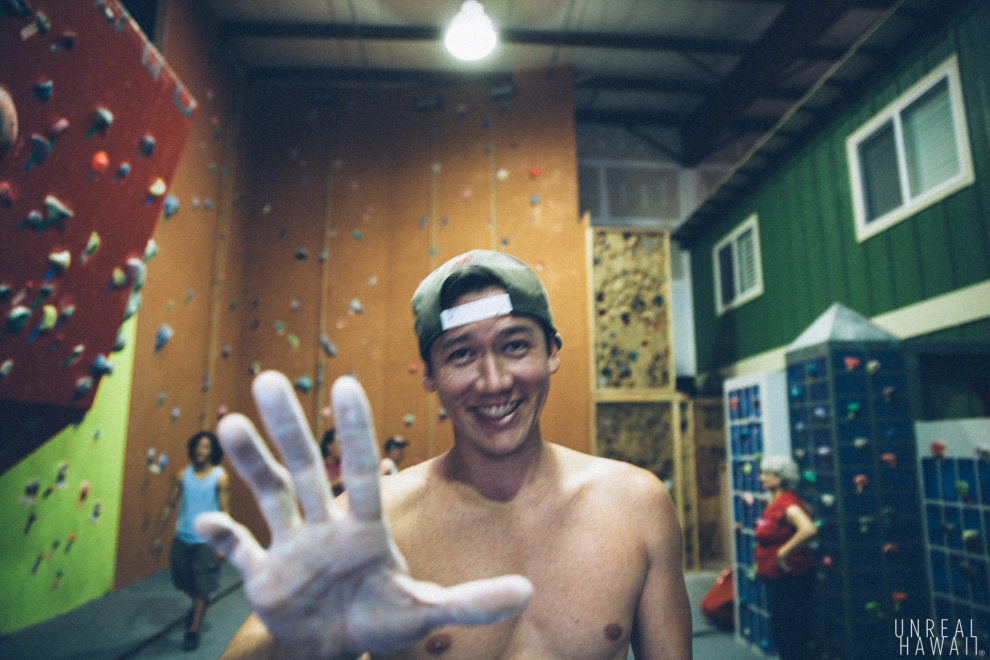 #22
At some point, Liko had to shut me down.
#23
And then show me how it's done.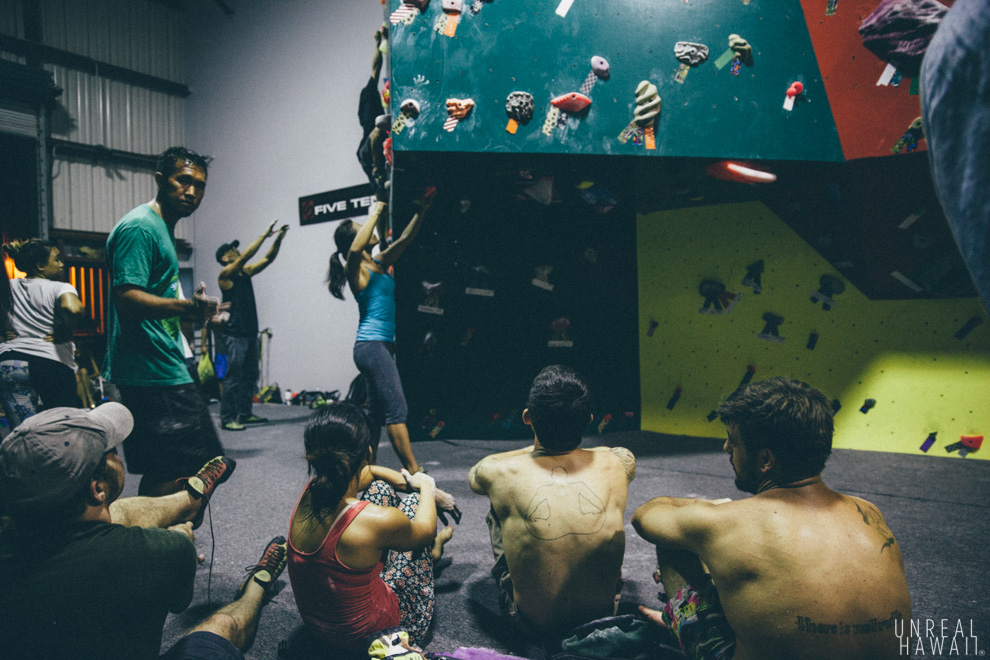 #24
In general, what you'll find here is a group of climbers supporting each other an encouraging people to climb harder. When you see a group of climbers sitting in front of the wall, the best thing to do is jump on the wall and attempt a route. Within seconds, you'll have a whole crew of people on your side trying to pump you up as you climb. People here climb with aloha. There's no need to be intimidated.
#25
The other wall is the 30ft top rope wall. Whatcha wanna do is harness up and clip in. Like a little baby.
#26
Just like this.
#27
Chris was harnessed up and jumped on the wall.
#28
The concentration required when you're this high up on the wall is different than when you're bouldering. Until you put yourself in this situation, you'll never know what it feels like.
#29
You'll feel every foot of that 30 feet of height.
#30
But bouldering is awesome too. What I like about it is that feeling of accomplishing something that at first felt impossible.
If you're new here, the folks at Volcanic Rock Gym are here to get you started and show you the ropes.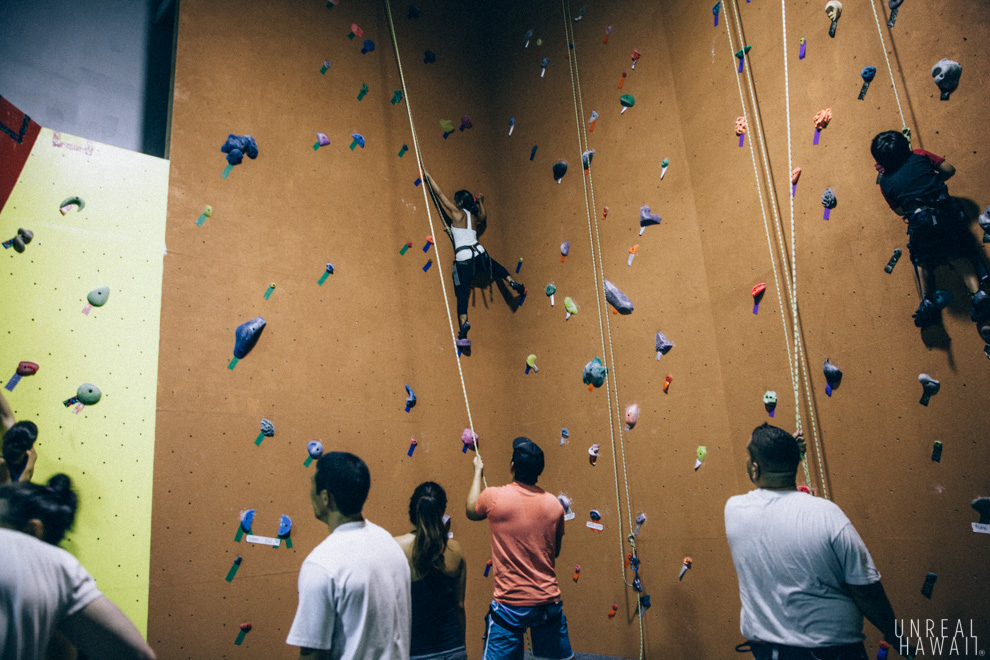 #32
Now that Hawaii is finally reopening the main sport climbing spot on Oahu (called The Moke), this wall be a great place to train.
#3
Learn more about the new rock climbing gym on Oahu:
See also: