#1
Above
Seconds before getting shacked.
MLK holiday. Woke up early, had a few hours to kill. Checked the surf report: nothin' by me; 20 foot faces, Pipeline. Can't surf that, but I had to go see some big waves at least once this winter. Grabbed a couple cameras and headed to the country.
#2
Above
The scene. This is Ehukai Beach Park.
It wasn't too crowded. The surfing conditions weren't ideal for seeing those classic Pipeline barrels but the waves were big and fat.
#3
Above
Big set.
Check out the spray coming off the lip. You can hear the crash and spray from the beach. No takers on this wave.
#4
Above
Bottom turn into the barrel.
I watched for 30 minutes or so. Saw a few surfers get barreled and witnessed some mean wipeouts. Update: I'm told that this is Quiksilver team rider Clay Marzo.
#5
Above
Another barrel.
Nice.
#6
Above
Dog.
Brave dog.
#7
Above
View from the dashboard.
Those that have been know that the drive to and from North Shore is part of the experience. It's refreshing. This is why they call it the "country."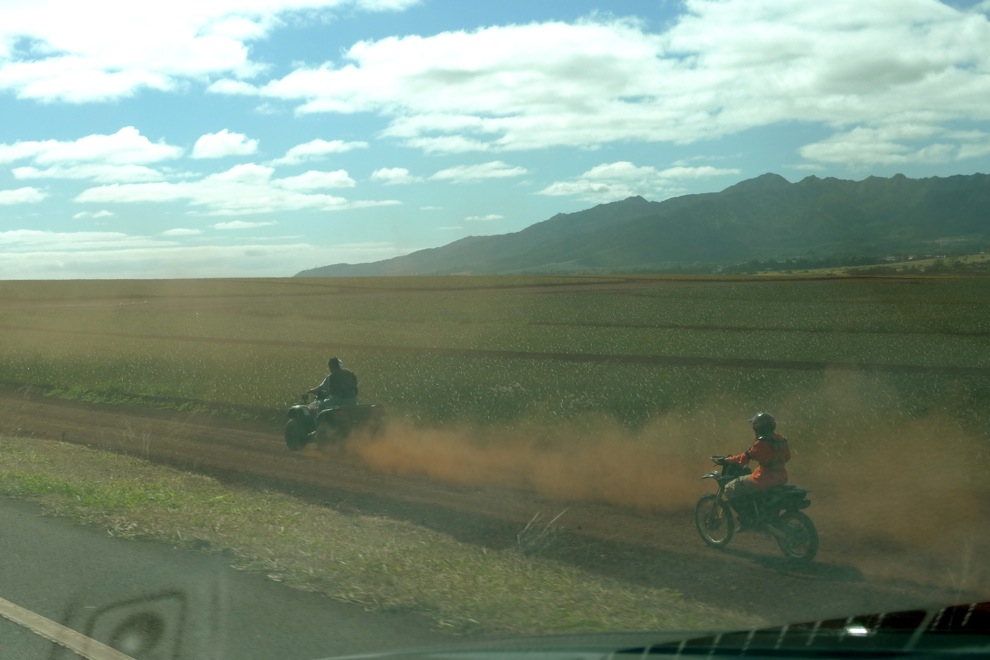 #8
Above
Crew of dirt bikers riding next to me.
This looked like fun.