#1
Above
Jumping into the pool.
Up until last weekend I had never swam in a fresh water pool in Hawaii. I was always worried the water would leave me with that not-so-fresh feeling. By that I mean leptospirosis, a gnarly bacterial infection. Last Sunday was different though.
It was a sunny day but had been raining for a week before. Perfect conditions for checking out a waterfall. We did the short (3 mile round trip) hike to Waimano Falls and it was gushing. There are two pools you can swim in. The water was clear and moving fast so I figured all the funk had been washed away. After watching everyone else in the crew jump in the water, I did a quick check to make sure I didn't have any cuts (i.e., entry points for bacteria) and took a swim. The water was cold but felt great.
#2
We had a good size group on this day: Jamie, Troy, Cory, Vuthy, Sheri and Reanne came out. I think when you're hiking to a waterfall / swimming pool, the more the merrier.
#3
You'll access Waimano Falls from the Manana Trail. It takes just under an hour to get to get there.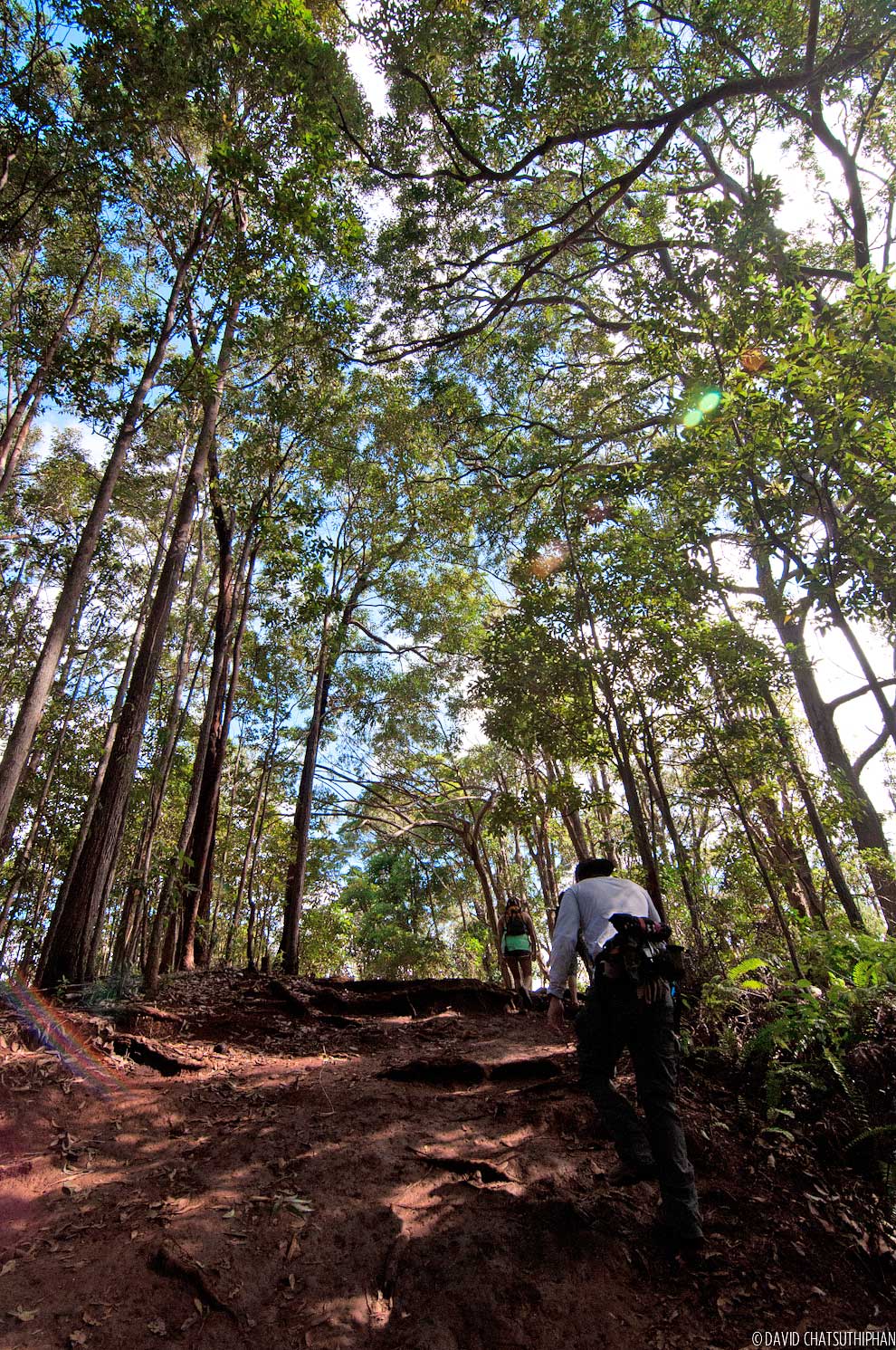 #4
Most of the trail is under the canopy of the forest. Nice and shady.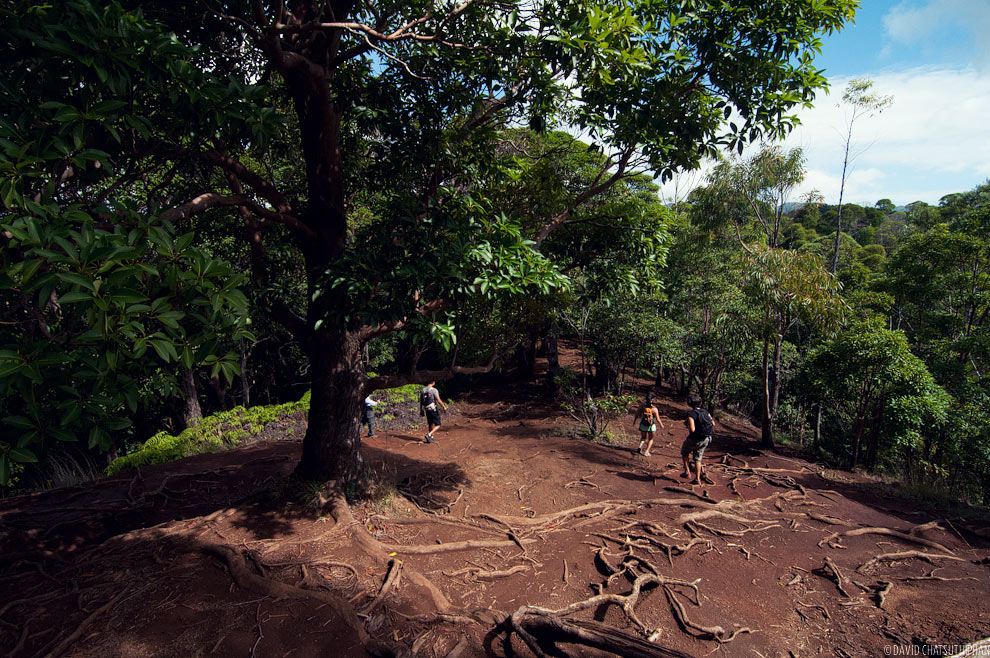 #5
You start at the top of a ridge and hike down to the falls.
#6
The forest surrounds you.
#7
This is the beginning of "Cardiac Hill." Walking down is easy but coming up will burn your buns. But it's really nothing compared to Koko Head or other steep hikes.
#8
We crossed paths with some hiking dogs along the way.
#9
And here we are. Waimano Falls that flow into the Waimano Pools. It's a cascade waterfall that has three segments. The last pool is deep enough to jump into.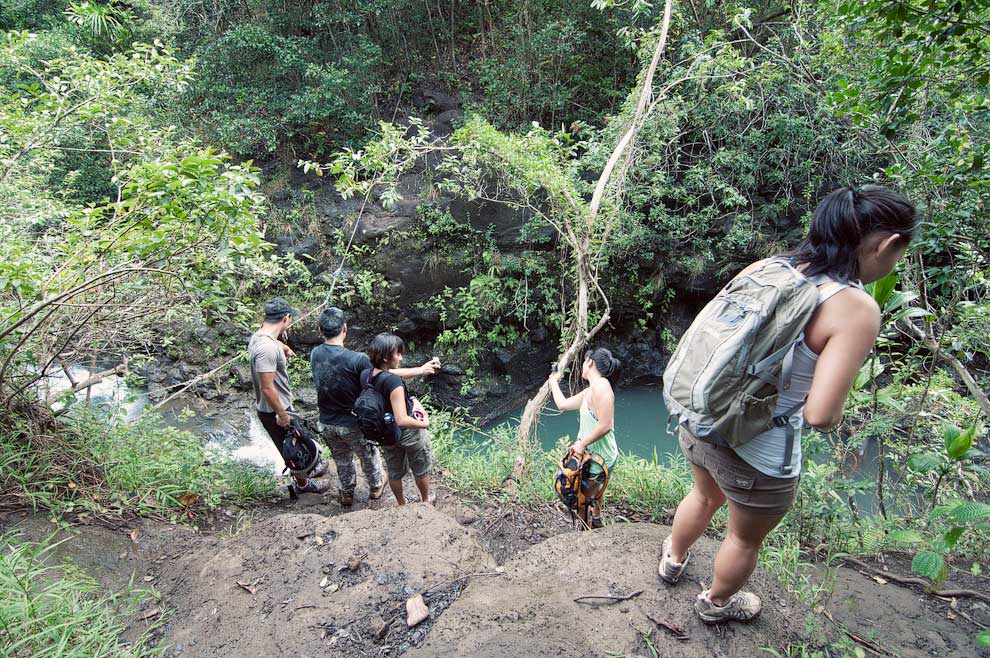 #10
We had just got there and within about 5 to 6 seconds everyone had already stripped off their clothes.
#11
And started to jump. It's a safe 15-20 foot drop.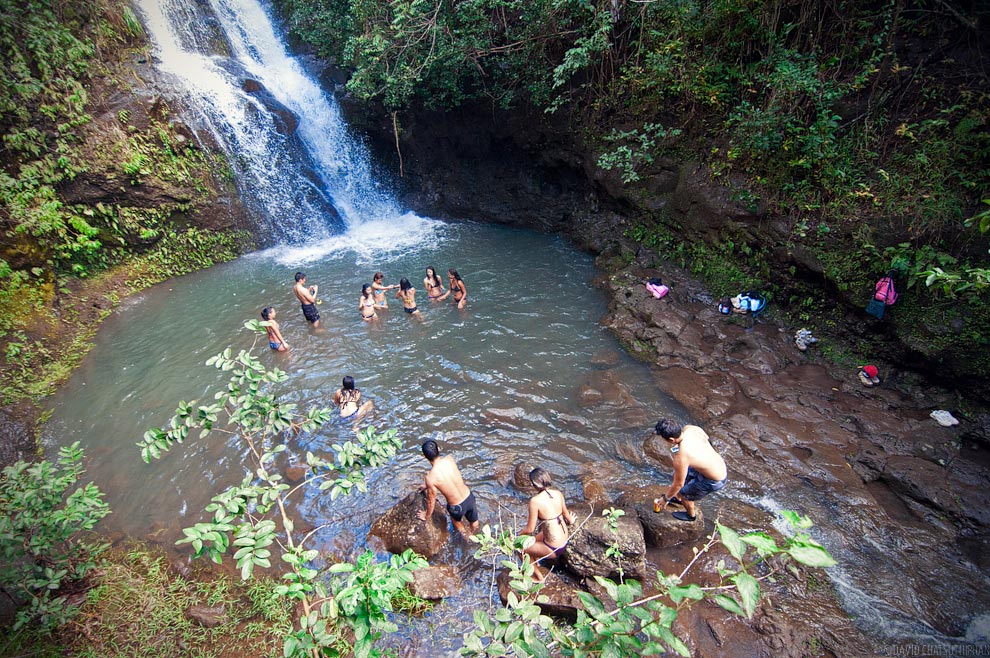 #12
The main pool is not that deep but it can fit a lot of people.
#13
After wading a bit and taking pics by the waterfall it was time to head over to the rope swing.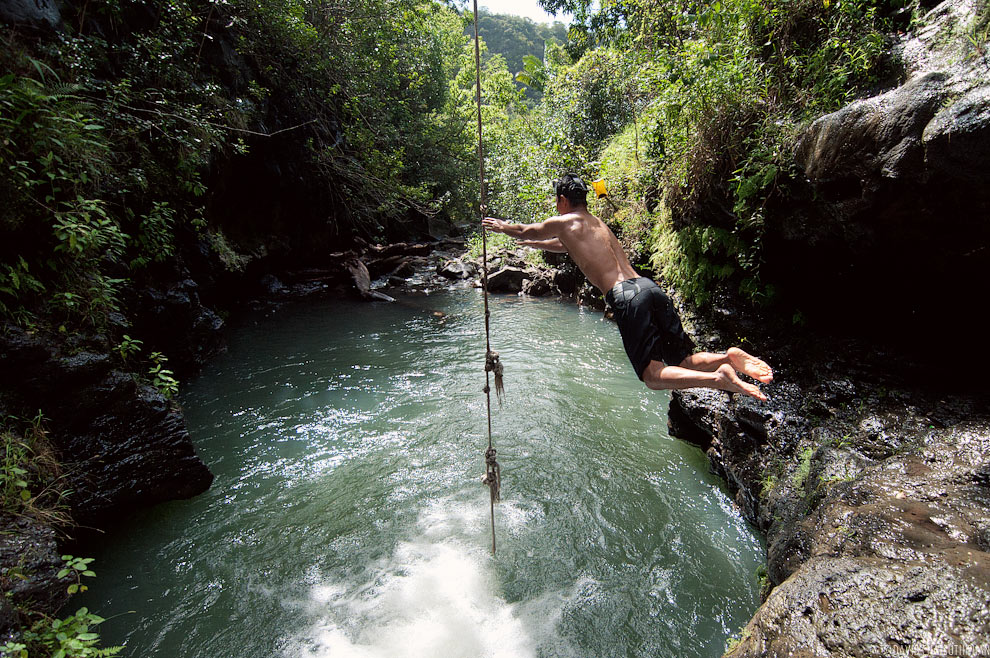 #14
Vuthy grabbed the rope for us.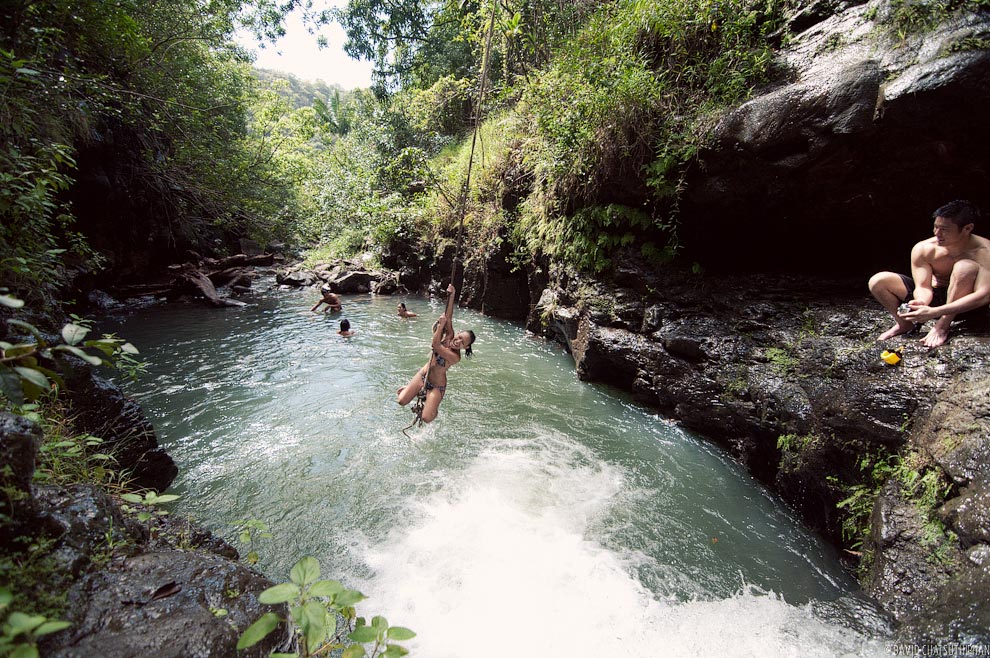 #15
We all took turns swinging until the rope eventually snapped. That may or may not have been my fault.
#16
Cory caught some air.
#17
This is the fourth waterfall I've hiked to on Oahu and it's by far my favorite. It definitely helped that we went right after a week of rain.
#18
And I'm also happy to report that neither I nor anyone else in the group got sick from the water.
#19
We hiked back up the trail and rested at the top of "Cardiac Hill."
#20
Then we made our way to the trailhead and back home. It only took 45 minutes to get back to our cars from the falls. Hitting Waimano Falls is great option if your in the mood for a short hike with a bunch of friends.
See also: