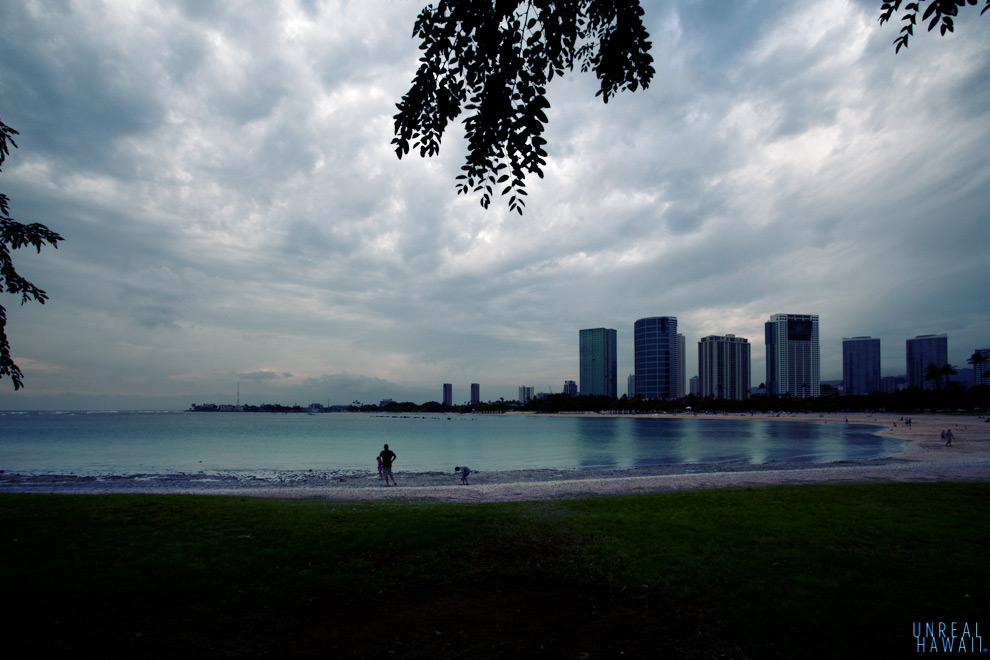 #1
Sometimes overcast days yield the best sunsets.
#2
As the sun approaches the horizon, it can burn through the clouds.
#3
On this day, the trade winds picked up right at dusk and opened holes in the sky for the sun to peek through.
#4
This stand up paddler had the right idea.
#5
As you can see, the more clouds there are, the more interesting the sky will look.
#6
Clouds reflect the glow of the sun and the water reflects the glow of the clouds.
#7
There was vog (volcanic smog) in the air on this day which made they clouds firey.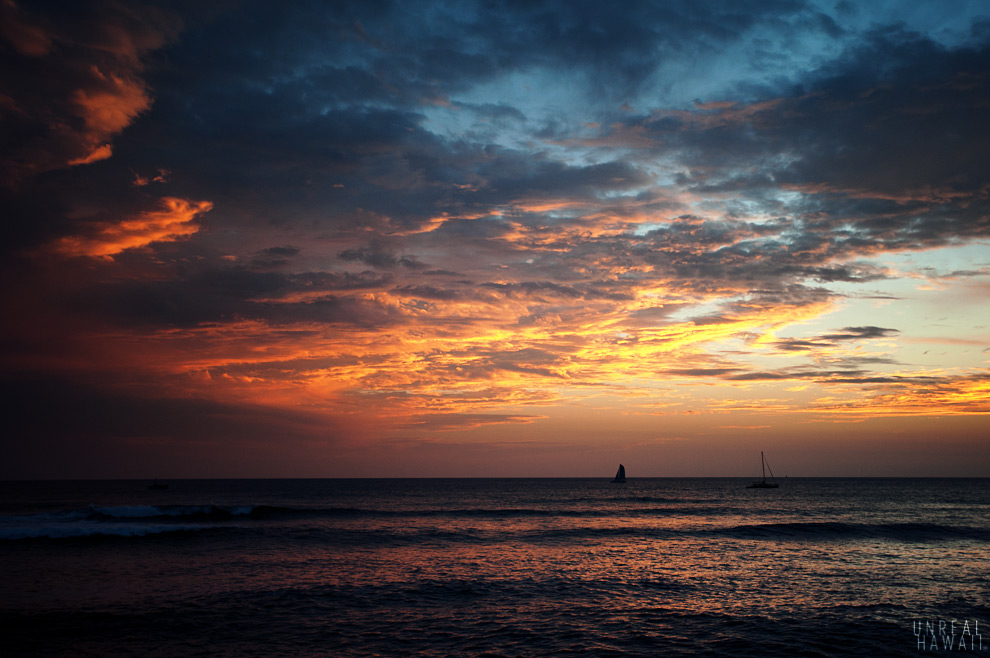 #8
In December, the sun sets more towards the south. That means that if you live in Honolulu, or are staying in Waikiki, you'll be treated to sunsets directly over the ocean. (Most months of the year, the sun sets towards the West behind the mountains.)
These photos were taken from Magic Island (the park at the end of Ala Moana Beach Park).
See also: