#1
When the sun comes out, the ocean off of Waimanalo (Oahu) glows electric blue.
#2
The views are energizing.
#3
These views can be seen by standing at the top of the mountain.
#4
Tom (myspacetom), Dawn (djdawn) and I hiked the summit of the southeast Koolau Mountains to take photos of this view. Below us, Waimanalo.
#5
The skies were overcast but this being the windward side of the island, conditions change fast.
#6
There are many ways to reach the Koolau summit. When we hit the summit, Dawn and I headed north along the ridgeline.
#7
Looking back toward Makapu'u we could see Tom up on the ridgeline. There's a launch pad for hang gliders and paragliders up there. On certain days you can watch them jump off the mountain and soar.
#8
We hit a concrete runway that some hipster vandal has decided to give a name. Tom speculated that this might have been used as a platform for cables that used to run up the mountain. (Note: this area is off limits and no longer accessible to hikers.)
UPDATE: 2/23/2016 — The land owners have destroyed this strip of concrete because too many people were hiking up to take picture here. 
#9
We walked out to the edge to get some shots.
#10
Tom shoots with two cameras. One is a Nikon D800. The other is this enormous Nikon D4.
#11
As is usually the case, if you wait long enough, the sun will poke its way through the clouds.
#12
Any folks over at the beach must have been happy about that.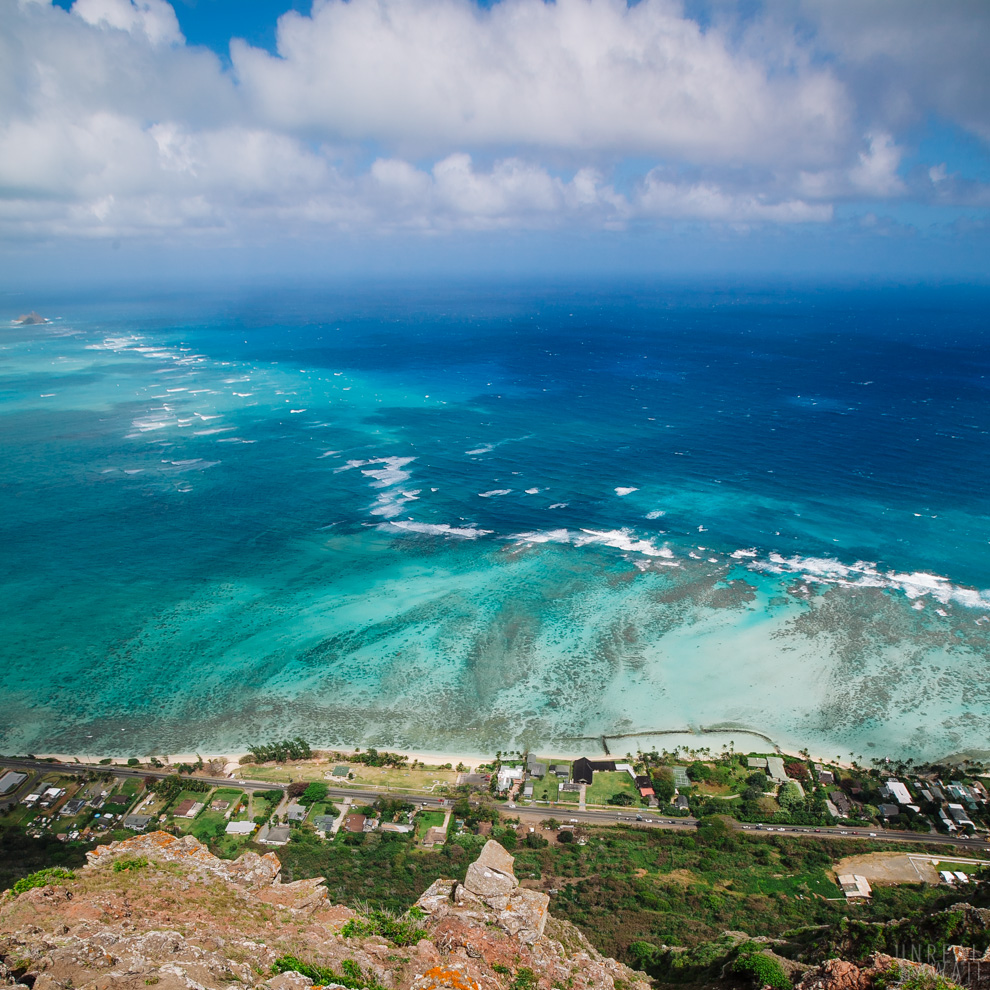 #13
The colors come alive in the sun.
#14
From up here you can see the Mokulua Islands (or Mokes) to the left and Rabbit Island to the right.
#15
On this windy day, waves were pounding the eastern facing shores of the Mokes.
#16
Rabbit Island, or Mānana Island, is a seabird sanctuary and off limits.
#17
Maybe someday Bjork will have a house here.
#18
If you were to turn around while up at the Koolau summit, you would see this view of Hawaii Kai behind you.
#19
But for me, the ocean view helps me recharge.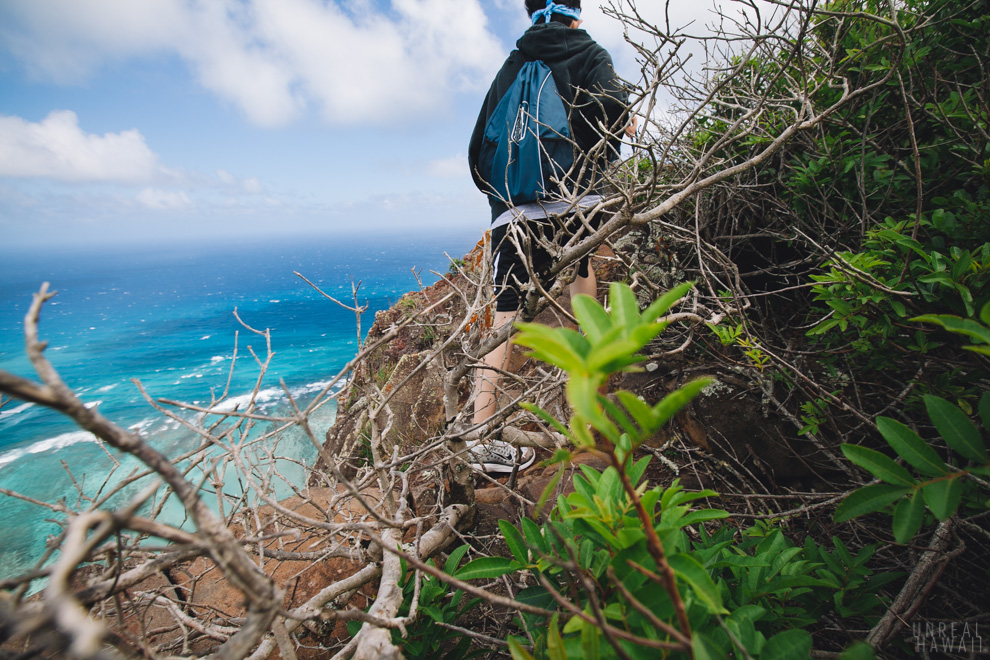 #20
After spending almost two hours at the summit we called it day and hiked back out.