#1
You can't see this place from the road. It's tucked away behind a neighborhood in Laie, a small town on Oahu's north shore. At some point this must have been a secret spot among Laie locals.
This small strip of land you see here is a state park called Laie State Wayside Park. Most people just call it Laie Point. It's a popular stop for people doing a tour around the island. If you find yourself in this area, it's worth seeing. Especially if you've picked up photography as a hobby.
#2
The iconic landmark of Laie Point is this small islet with a big hole in the middle.
#3
You can see rock stackings on the islet that show people have paddled out here one way or another.
#4
Laie Point is also known for this cliff right here where the people are gathering.
#5
It's a popular cliff jumping spot.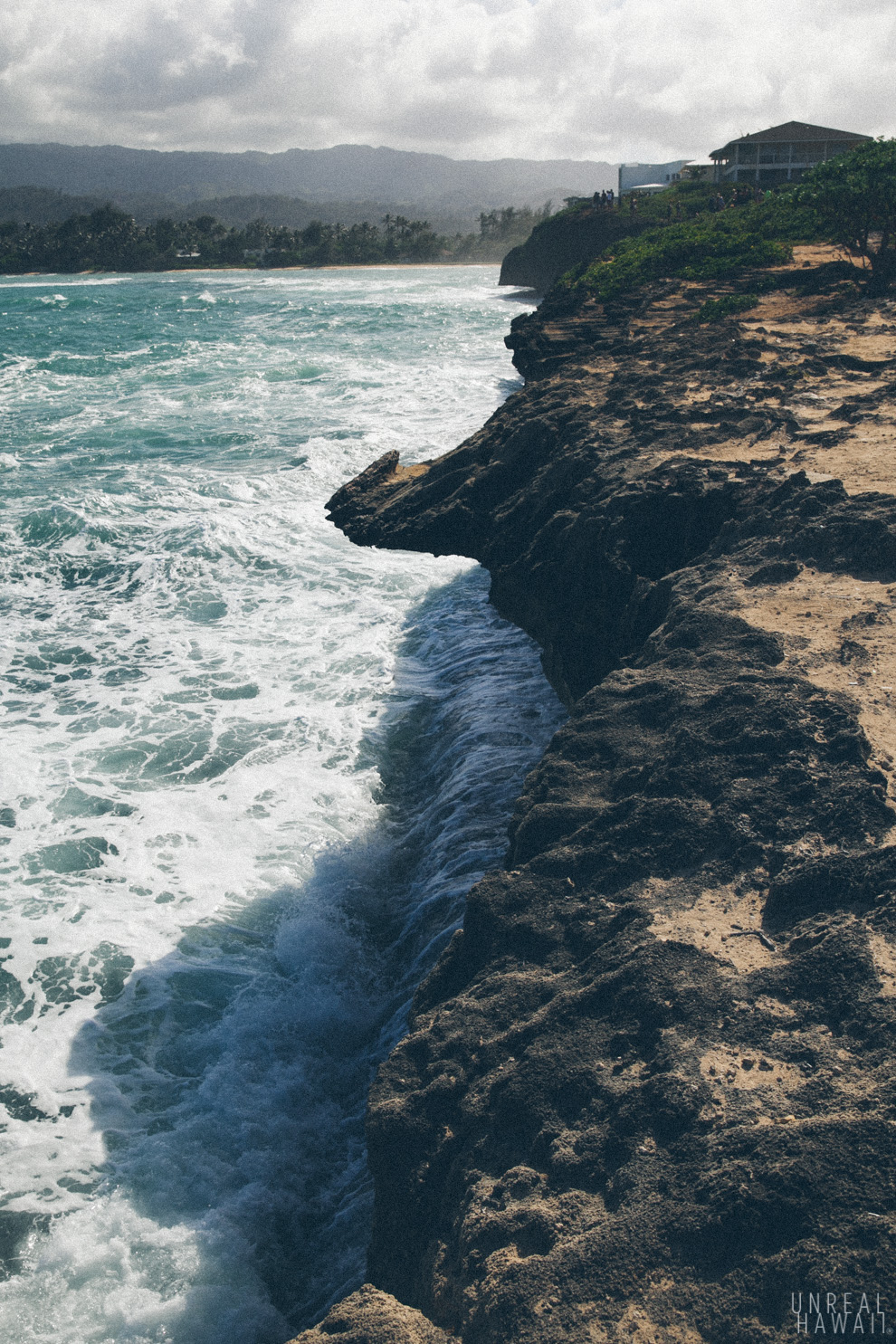 #6
Waves constantly break against this point creating a jagged shoreline.
#7
The north facing shorelines are usually the most rugged.
#8
Some rocks look like dragons.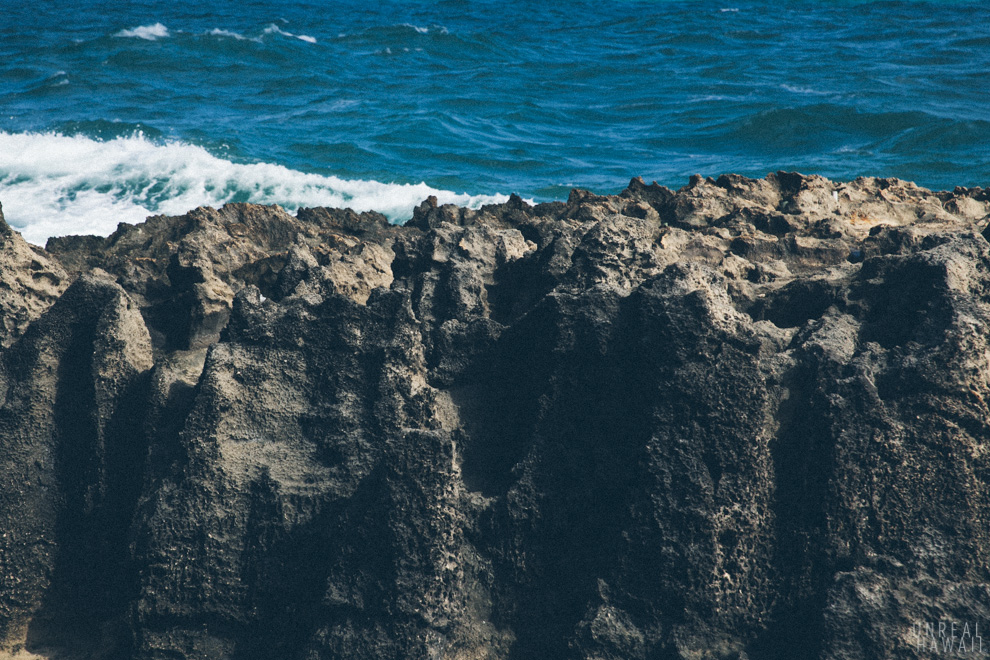 #9
If you're into photography, you can spend a decent amount of time here shooting textures and landscapes.
#10
If you're not into photography, this is a nice place to walk around, sip coffee and eat a plate lunch from Papa Ole's (which is just 5 minutes away).
#11
We walked around the coastline for a bit. This was our first time visiting Laie Point.
#12
The rocks were swarming with ocean spiders.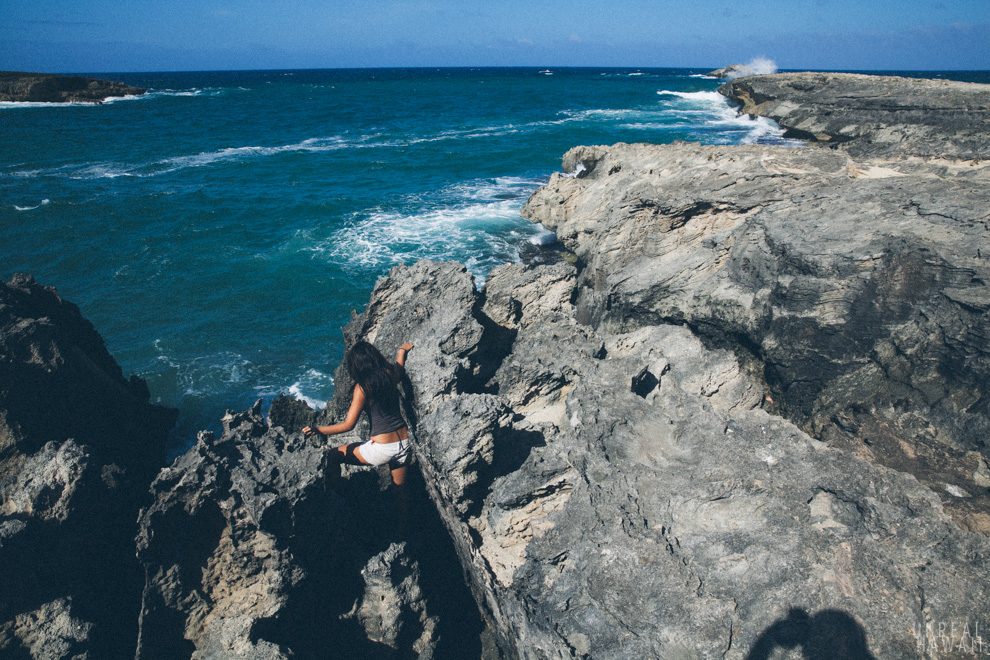 #13
This is not a the safest place to walk around in slippers.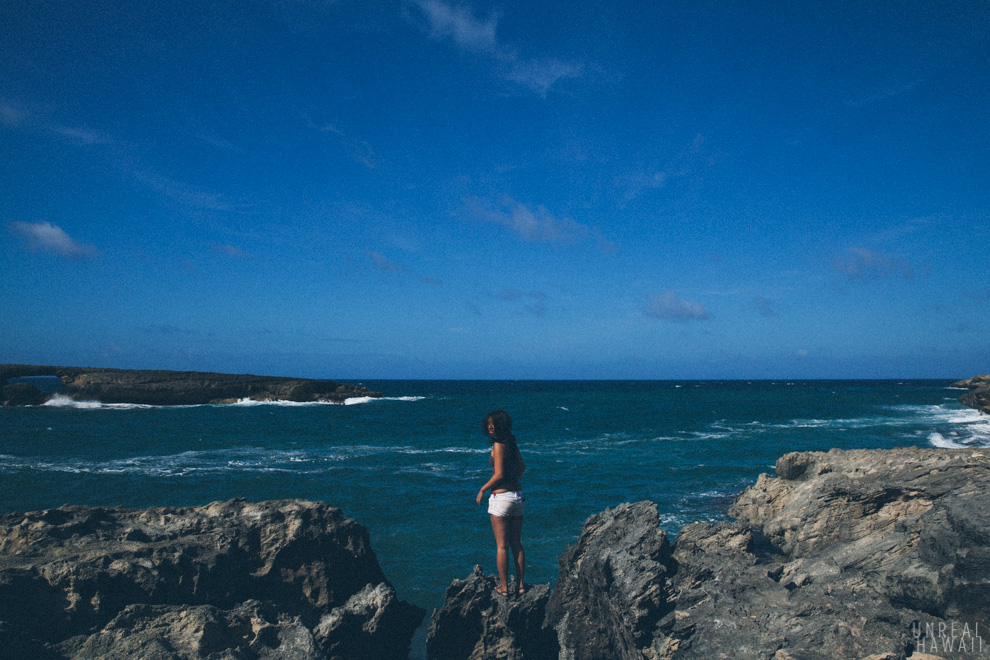 #14
But it does make for a nice photo.
#15
Also, some guy was fishing.
We drove up to check out Laie Point after doing a hike in Kaawa (east Oahu). There are a bunch of hikes nearby, such as:
Laie Beach Park and Kokololio Beach Park are also close by.
See also:
More info and directions to Laie Point on Yelp.