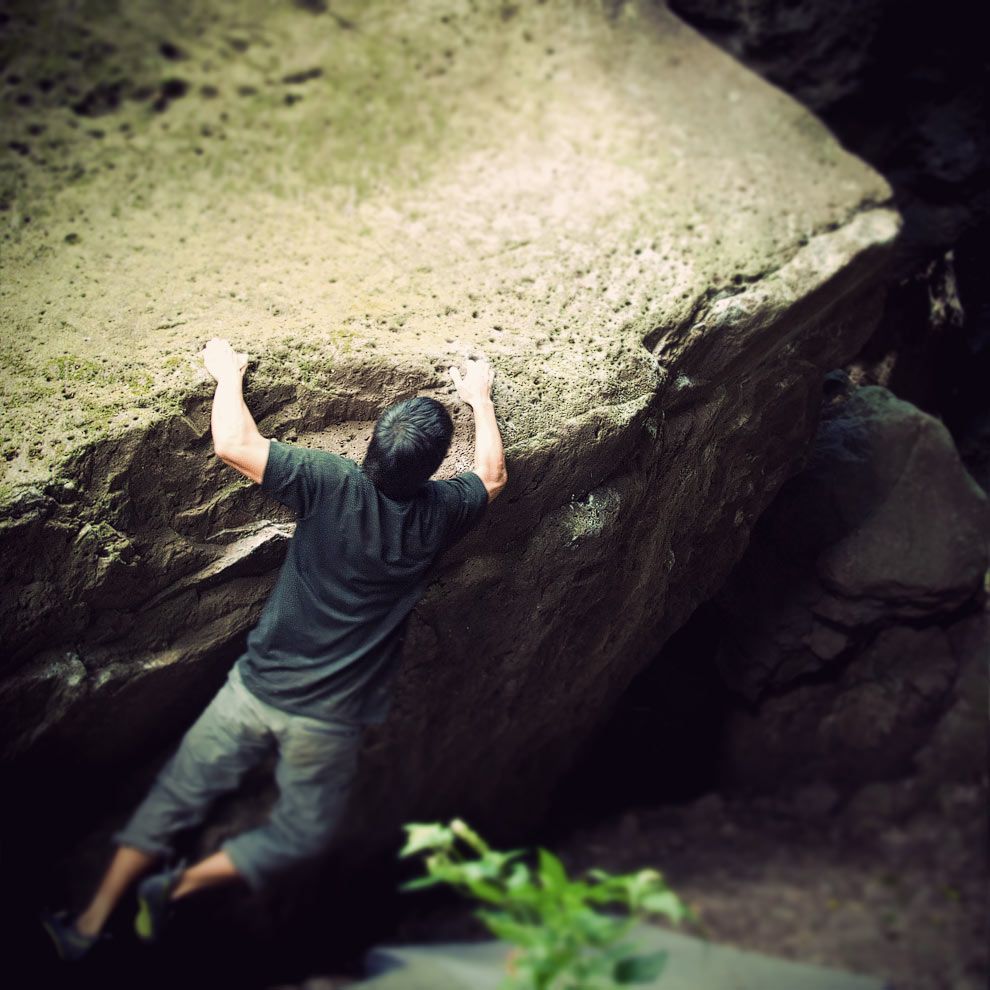 Above
My attempt at Northern Lights.
Northern Lights is a boulder problem at the Green Boulders. It's a fun traverse up the lip of the boulder and to a top out. I haven't completed it yet myself but I think it's within my skill level. Don't take it lightly though, the top-out is the hardest part.
On our first trip the Green Boulders, Brian got the first ascent and Matt repeated the problem. Here's a sequence that shows how Northern Lights goes. It's from Brian's first ascent.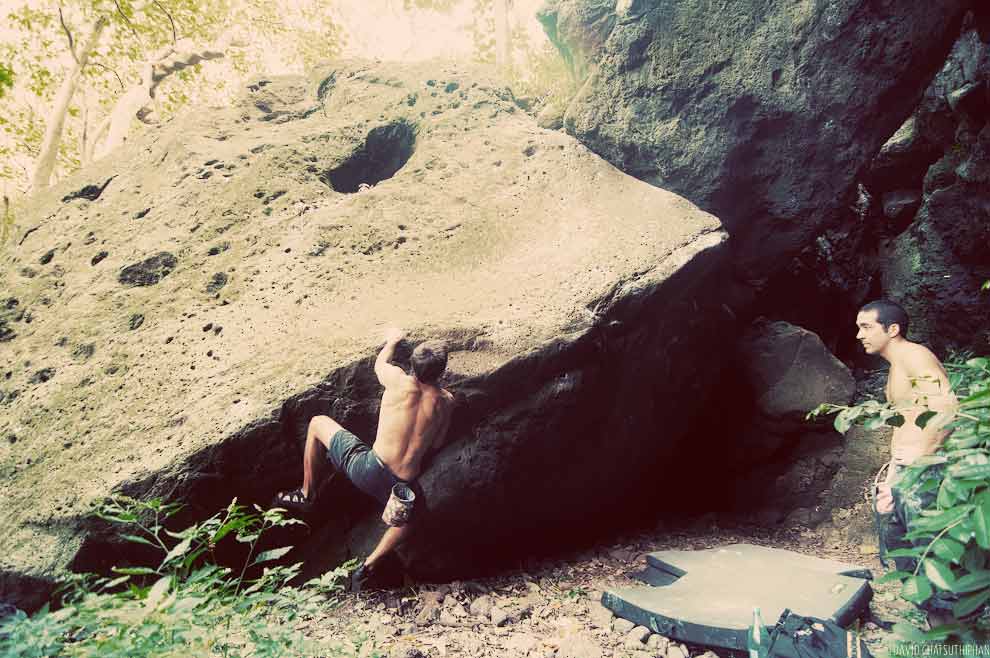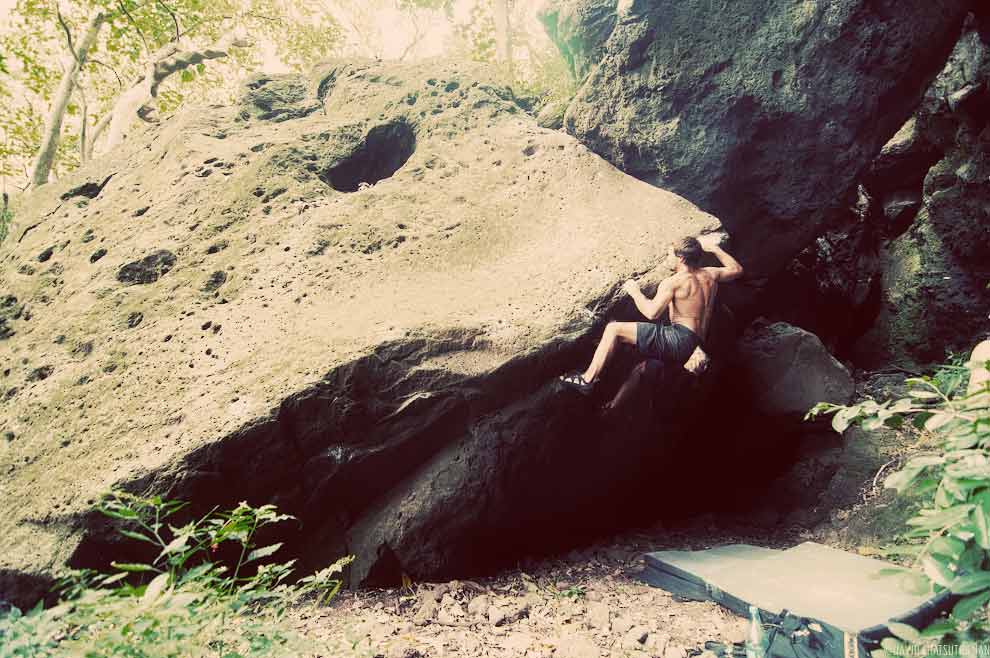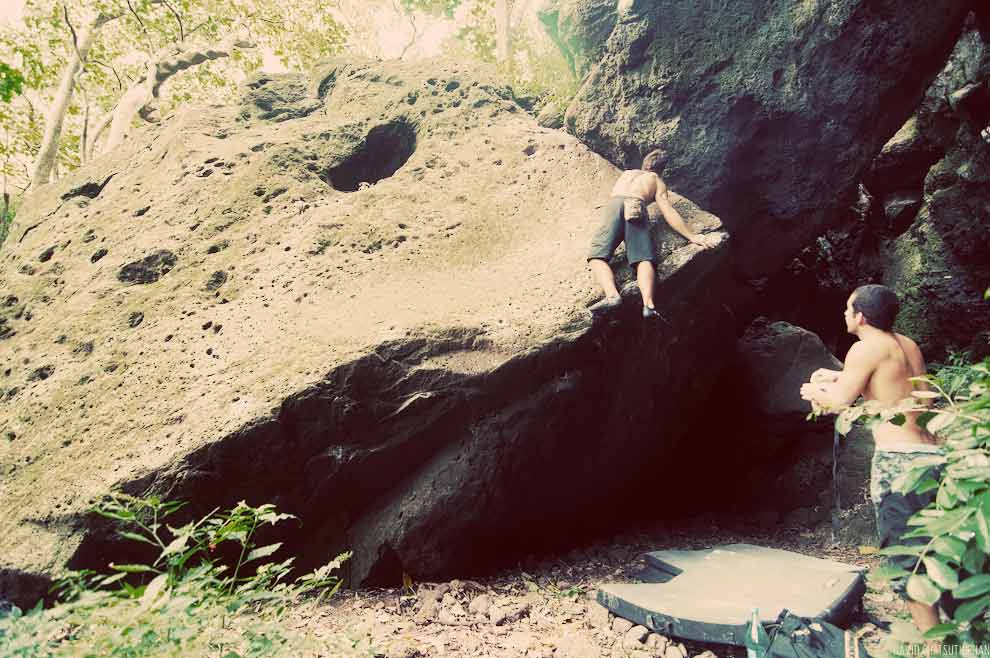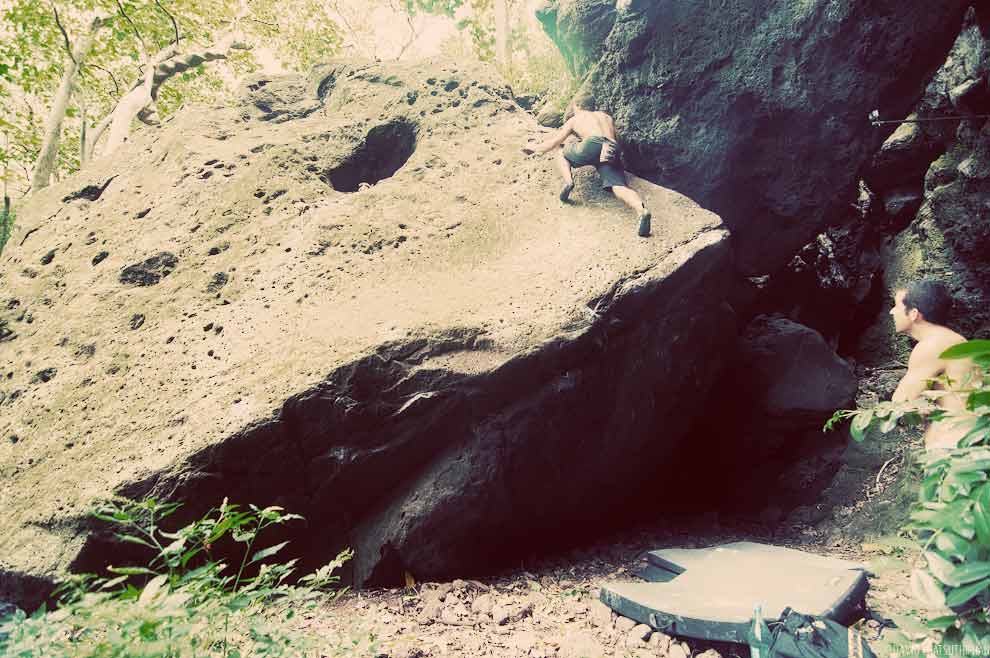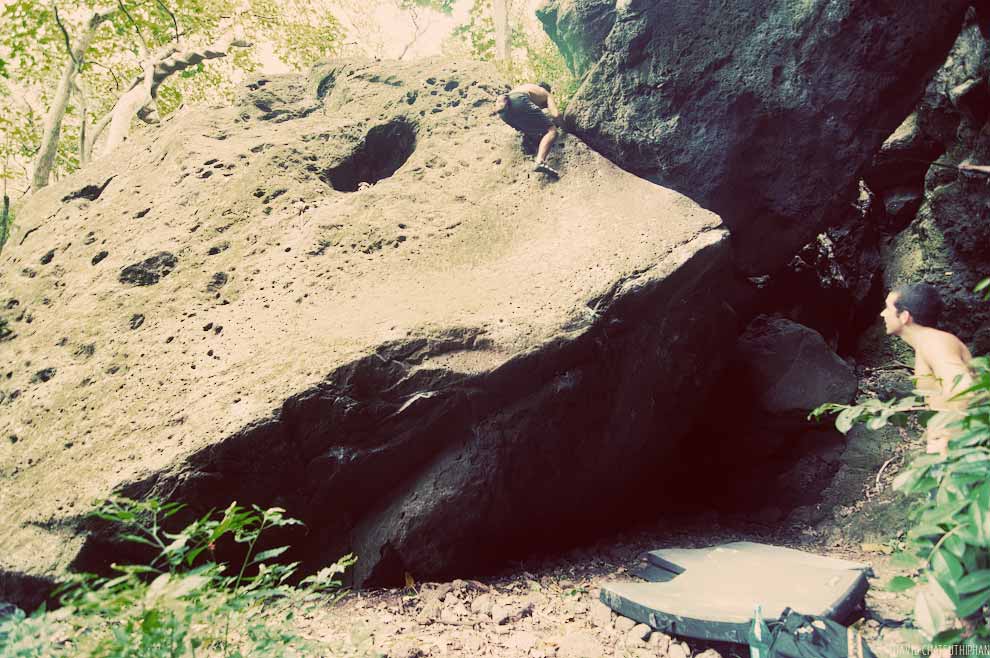 See also: